Autumn Budget: The key points at a glance
ENGLAND'S HOUSING MARKET
:: Help for young people to secure home deposit – abolishing stamp du..
---
ENGLAND'S HOUSING MARKET
:: Help for young people to secure home deposit – abolishing stamp duty for all first-time buyer purchases on houses worth up to £300,000. This is also available on the first £300,000 of the purchase price of properties up to £500,000.
:: Wider support over next five years includes £44bn in capital loans and funding guarantees to help build 300,000 net new homes a year on average by the mid-2020s.
:: Review ordered to study planning laws and "fix problem" of "land-banking". The Chancellor threatens compulsory purchases if necessary to get projects off the ground.
:: A £630m small-sites fund to "unstick" the delivery of 40,000 homes, and a further £2.7bn to more than double the Housing Infrastructure Fund.
NHS
:: Extra £10bn investment in this Parliament to improve resilience and make "under pressure" NHS fit for future. Makes £2.8bn available to NHS in England, with £350m for this winter.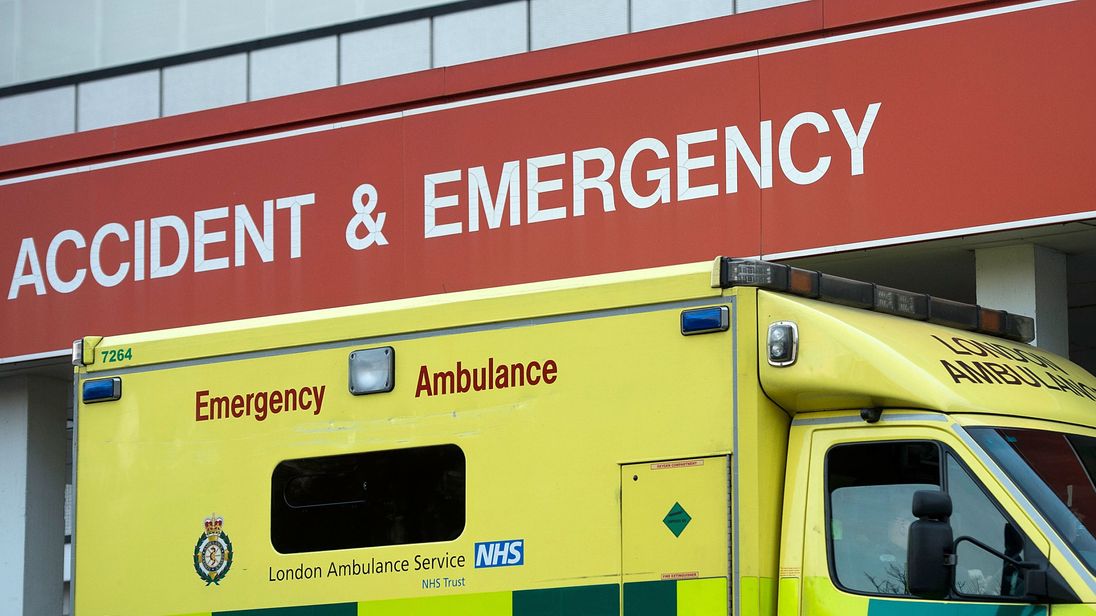 :: Pledge of extra cash to support any new pay settlement for nurses.
CLEANER CARS & TRANSPORT
:: From April 2018, the first year VED (car tax) rate for diesel cars that don't meet the latest standards will go up by one band. The Chancellor emphasises this is cars only, and that the money will go to new Clean Air Fund.
:: Future vehicles will be driver-less but electric first. New £400m charging infrastructure fund, invest an extra £100m in Plug-In-Car Grant, and £40m in charging research and development.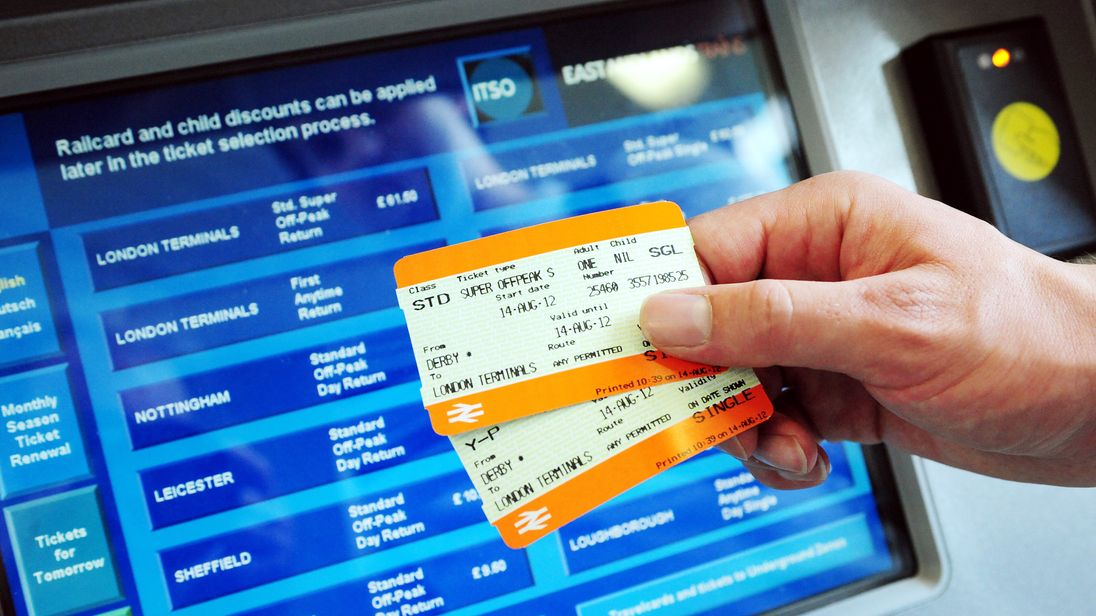 BREXIT
:: Extra £3bn to come for Brexit preparations over next two years.
ECONOMY
:: OBR forecasts another 600,000 people in work by 2022.
:: OBR revises GDP growth for 2017 down to 1.5% from 2% and down to 1.4% from 1.6% in 2018.
:: Debt still too high and needs to come down – OBR predicts "on track" to meet fiscal rules. Borrowing to fall in every year of the forecast to reach lowest level in 20 years by 22/23. Borrowing forecast to be £49.9bn this year; £8.4bn lower than forecast at the Spring Budget.
BOOSTING PRODUCTIVITY
:: Industrial Strategy at heart of fairer Britain. National Productivity Investment Fund extended for a further year and expanded to over £31bn to upgrade Britain's economic infrastructure for the 21st Century.
:: Help for technology future by unlocking over £20bn of new investment in UK scale-up businesses, including through a new fund in the British Business Bank, "seeded with £2.5 billion of public money."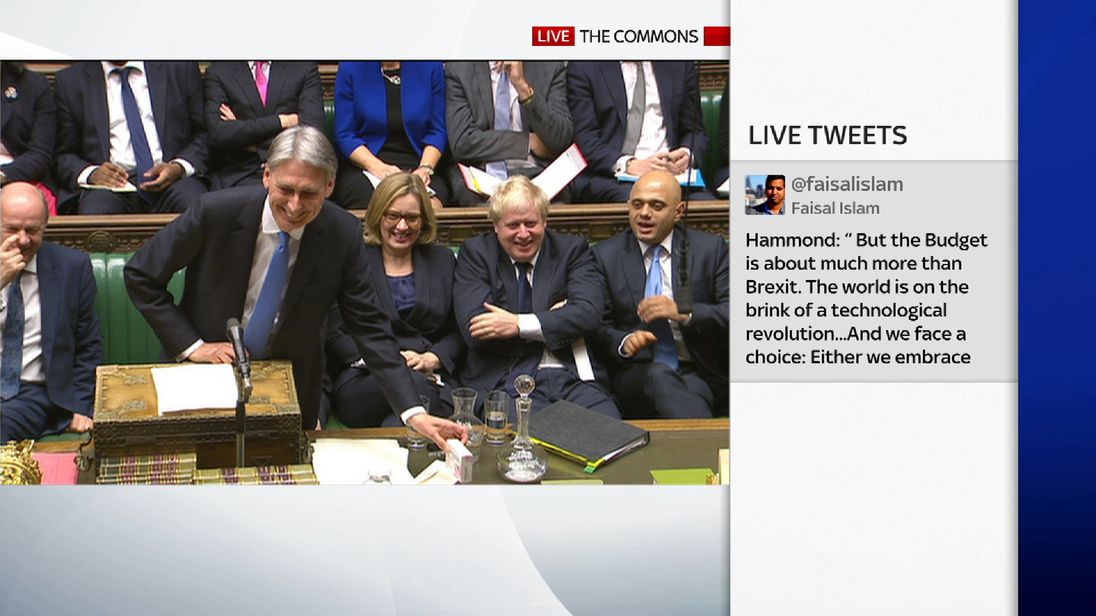 OCEAN RESCUE
:: Working with Michael Gove to investigate how the tax system and charges on single-use plastic items can reduce waste and keep plastic out of our seas.
EDUCATION
:: Extra £20m to support new T-Level technical qualifications.
:: Working with CBI and TUC on National Retraining Scheme for the workplace.
UK REGIONS
:: Northern Powerhouse, the Midlands Engine and elected mayors across the UK supported with a new £1.7bn Transforming Cities Fund.
:: Budget means £2bn more for the Scottish Government, £1.2bn more for the Welsh Government and over £650m for a new Northern Ireland Executive.
WELFARE AND WAGE
:: Help for families and businesses on cost of living: £1.5bn package to remedy concerns on Universal Credit, including removing seven-day waiting period applied at the beginning of a claim.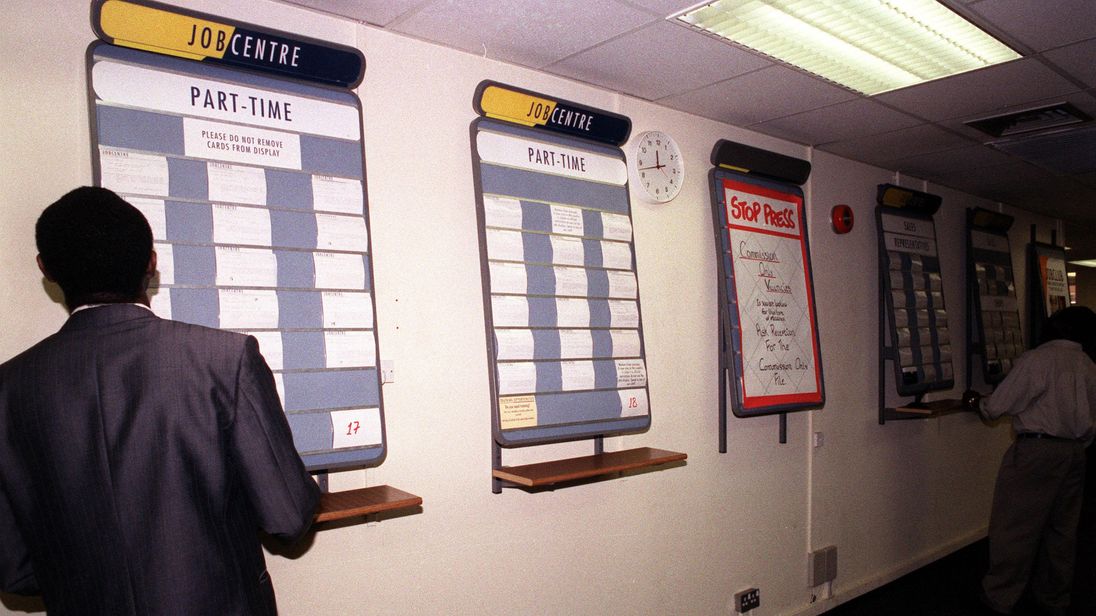 :: From April, National Living Wage will rise 4.4%, from £7.50 an hour to £7.83.
PERSONAL TAX
:: From April, personal tax allowance to rise to £11,850 and the higher rate threshold to £46,350
BOOZE AND FAGS
:: Legislate to increase duty on 'white ciders'. Duties on other ciders, wines, spirits and on beer will be frozen.
:: Tobacco to rise in line with escalator, though extra 1% duty on hand-rolling tobacco.
:: Fuel duty frozen.
CORPORATE TAX
:: VAT registration threshold will not be reduced.
:: Small firms to get help on business rates costs by bringing forward the planned uprating switch from RPI to CPI by two years, to April 2018.
:: From April 2019, UK will apply income tax to royalties relating to digital retail sales in UK.