Teacher inquest: 'Monitor children's media'
The coroner at an inquest into the death of a teacher murdered by a pupil said parents should have a..
---
The coroner at an inquest into the death of a teacher murdered by a pupil said parents should have a contractual right to monitor children's social media activity.
Coroner Kevin McLoughlin said parents "should have access to supervise content to keep children safe", after it emerged 15-year-old Will Cornick bragged about wanting to kill Ann Maguire on social media.
Mr McLoughlin pledged to write to digital minister Matthew Hancock to suggest social media platforms like Facebook and Snapchat require any 13 to 18-year-olds to have a named parent on their application to open an account.
"Any parent's responsibility transcends any teenager's entitlement to privacy," Mr McLoughlin said.
Ann Maguire was marking her 40th year teaching when she was stabbed to death in front of her class during a Spanish lesson at Corpus Christi School in Leeds, in 2014.
In a tearful statement on Wednesday, her husband Don Maguire said the inquest's recommendations went further than the police and council in its response to the killing.
"They have gone where Leeds City Council, West Yorkshire Police, Leeds Safeguarding Children Board with its Learning Lessons review have failed to do so," he said.
"We want to understand because that's what Ann was about: to examine, to understand, and then to learn.
"We have to realise that we should not assume that we know what our kids know."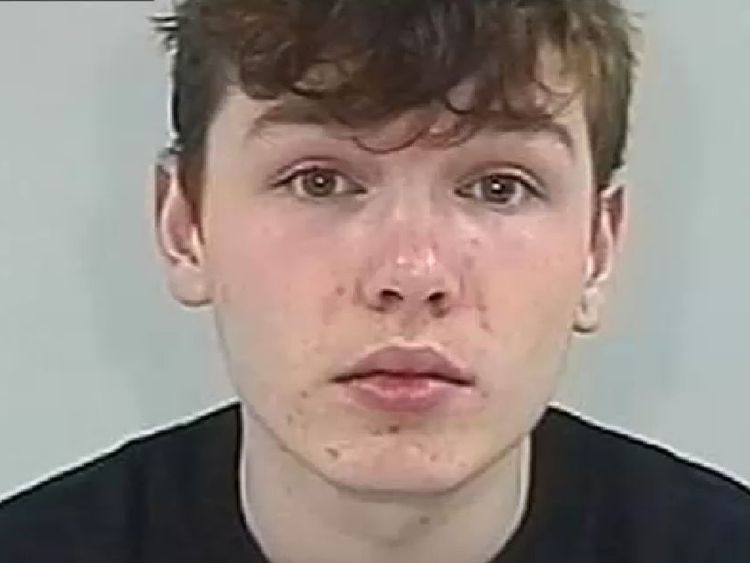 Ms Maguire's killer, 15-year-old Will Cornick, had posted on social media about his "hatred" for Mrs Maguire and talked about brutally killing her.
But friends had not taken the threats seriously, saying that the teenager had a "dark" sense of humour.
An official review into Mrs Maguire's death had previously judged that no-one should hold responsibility for the attack.
"What is clear to me is that no-one could have predicted or pre-empted Will Cornick's attack on Ann Maguire," independent reviewer Nick Page said.
"This was a unique event and there are no recommendations I can make which in hindsight could have assisted staff in predicting or preventing the murder … or in preventing a similar event in the future."
The inquest, which finished on Wednesday, heard that the teacher "stood absolutely no chance" when she was stabbed seven times in the back by Cornick.
The teenager "was prone to say things that weren't true", Detective Nick Wallen told the inquest.
Leeds City Council have accepted the findings of the inquest, according to its head of children's services.