'Smash-and-grab' moped gang's 17 burglaries
Members of a moped gang have admitted or been found guilty of taking part in 17 burglaries.
The 10 ..
---
Members of a moped gang have admitted or been found guilty of taking part in 17 burglaries.
The 10 men, armed with hammers, knives, angle grinders and a battering ram, were responsible for the burglaries of stores in London's east and north.
Police said that three security staff in separate shops targeted were beaten, often with weapons, as they guarded the stores overnight.
In footage released by police they are seen arriving at the shops on scooters, wearing helmets and dark clothes.
They then smash their way into the shops and raid the stockrooms.
The burglaries took place between May and November last year, police said.
The following were found guilty of conspiracy to commit burglary on Thursday after a trial at Blackfriars Crown Court: Courtney White, 23, of Higham Road, Tottenham, north London; Mominur Rahman, 22, of Maitland Park Road, Camden, north London; Mohammed Hussain, 24, of Goulton Road, Hackney, east London; and Chang Mabiala, 21, of Union Square, Islington, north London.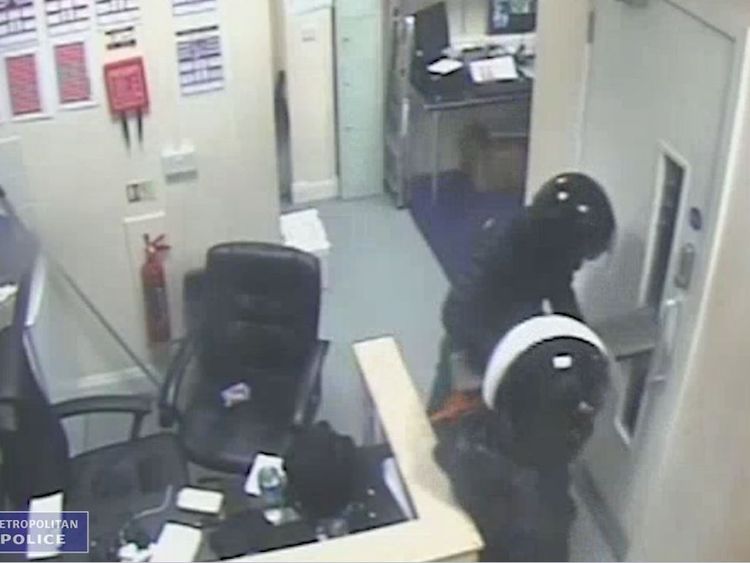 After this trial, Detective Superintendent Sean Yates said: "These men are very dangerous criminals who have targeted a chain of mobile phone shops across central and east London.
"This case has led to dangerous individuals being taken off the streets; ultimately stopping them from committing more offences and causing serious injury to potential victims.
"We are pleased with the jury's verdict. We are committed to relentlessly pursue those violent criminals who blight the communities they live in."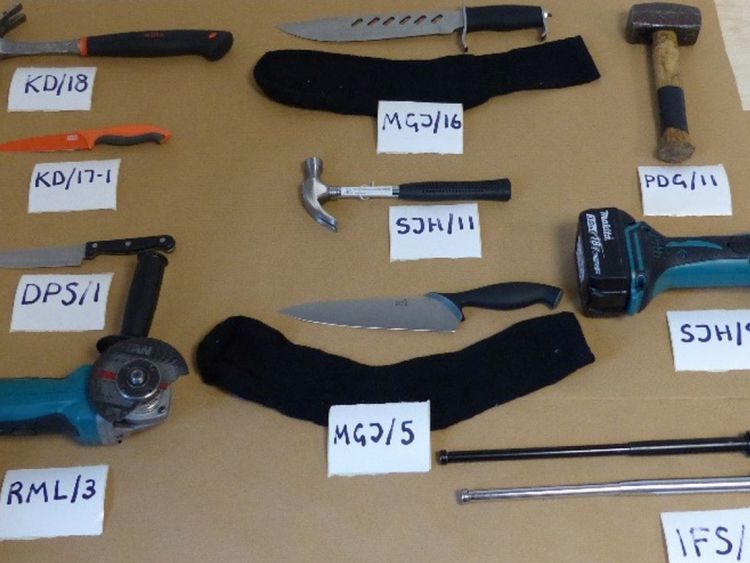 Chris Costi, 19, of Linscott Close, Hackney, and Bobby Kennedy, 22, of no fixed address but from the Islington area, were convicted of the same charge after a trial in August.
Alfie Kennedy, 21, of Arlington Avenue, Hoxton, north London, Dylan Castano Lopez, 20, of Rust Square, Camberwell, south London, Adam Attalah, 21, of no fixed address, and Mohammed Ali, 24, of Newick Road, Hackney, pleaded guilty to conspiracy to commit burglary.
They will be sentenced at a later date.