Jailed Nazanin says 'I cannot wait to be home'
A British woman held prisoner in an Iranian jail for a crime her supporters say she did not commit h..
---
A British woman held prisoner in an Iranian jail for a crime her supporters say she did not commit has said she cannot wait to be home.
Nazanin Zaghari-Ratcliffe phoned in to speak to friends and relatives at a march in support of the campaign to bring the British-Iranian dual national home.
When told by a relative they were working hard to win her freedom, she said: "I can't wait for that day."
Among the dozens of people who attended the march in Hampstead, north London, was actress Emma Thompson who came to show her support despite suffering from pneumonia.
She was taking part in the rally after Mrs Zaghari-Ratcliffe's family feared her situation has been made worse by comments made by the Foreign Secretary.
The Sense and Sensibility actress said: "If I can get out of bed with pneumonia, then Boris Johnson can get on a plane and go to Iran and get face to face with a problem that has been exacerbated by his own mistakes."
:: Richard Ratcliffe: My fight to free Nazanin from jail in Iran
A group of mothers who attended the rally went on to deliver a letter which they hope to be sent on to the leader of Iran calling for clemency for the mother of one.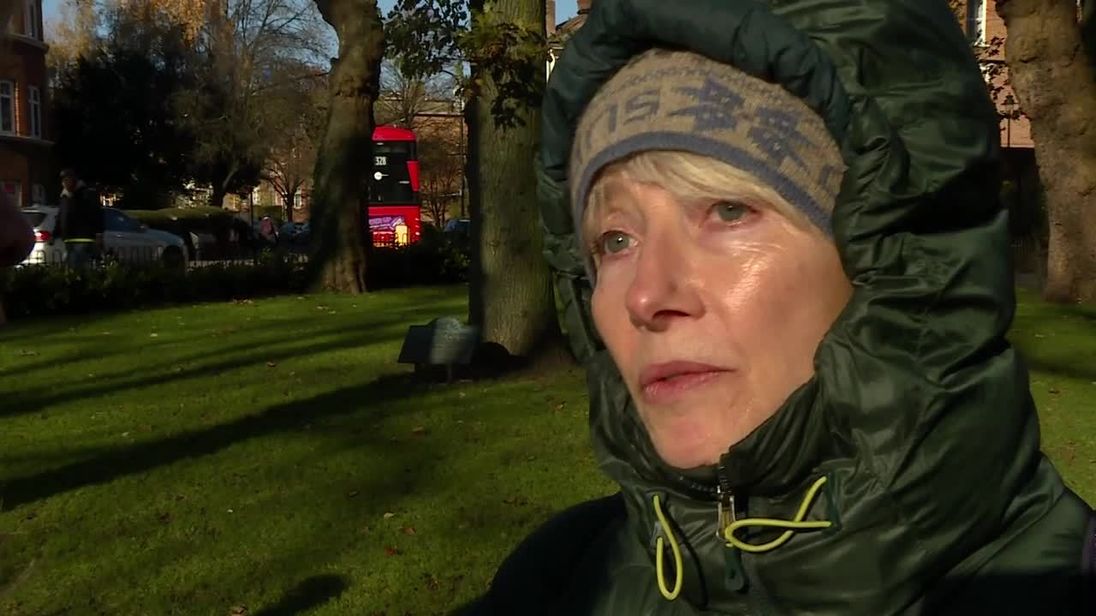 Mrs Zaghari-Ratcliffe was able to tell her supporters she had been helping her daughter Gabrielle – who she sees twice a week for 45 minutes – write a letter to Father Christmas.
She was sentenced to five years in jail in Tehran 19 months ago on secret charges after travelling to Iran to see her relatives with her daughter.
:: Nazanin Zaghari-Ratcliffe: A timeline
The 37-year-old's husband Richard told Sky News earlier this week that he speaks to his wife about twice a week for an hour – having only been able to speak to her once a month before June.
After discussing what she was looking forward to, when she was finally able to return home, she said she wanted to take her daughter to Peppa Pig world because she had tickets before she went out to Iran, but was never able to use them because she was arrested.
She told her supporters at the rally, it was the "very small things that I put in my mind – many that I've still not done, that I never got round to" that was keeping her going.
"It's been really, really tough," she told another friend. "I'm so grateful for everybody's support.
"There is so much love and so much support. I never thought love could be so strong. I've never been so close (to people) that have been supporting me and who have loved me.
"It's been an amazing journey, although it's been really really difficult for me to be in prison and to be away from my family."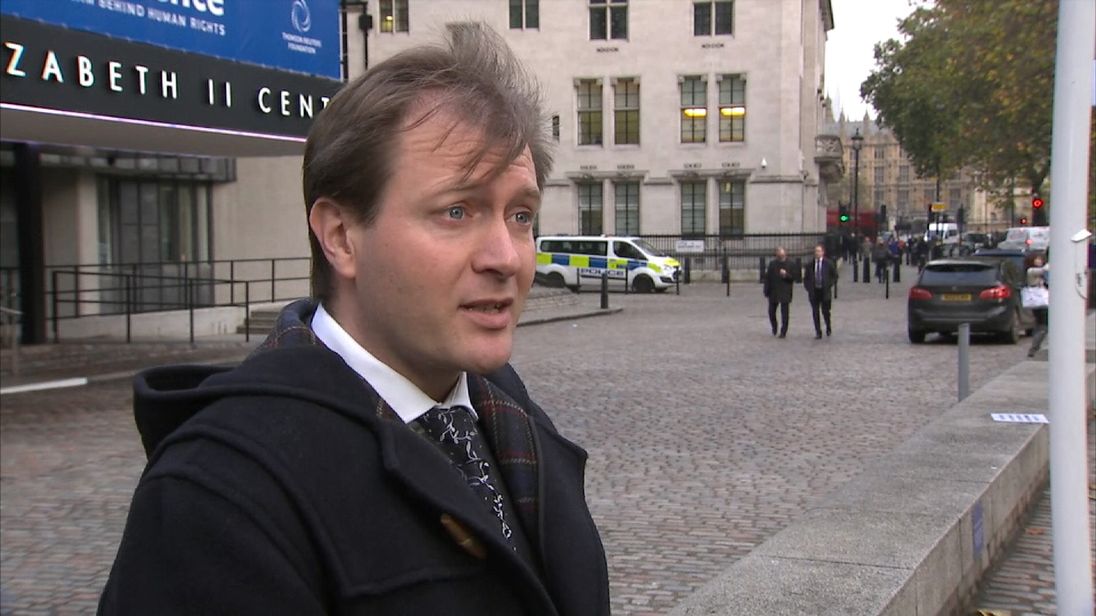 She added her release would be "hopefully not long".
"The only thing on my mind is to be back home and to be back with my family."
:: UK could settle £450m debt to free Iran mum
On Thursday, Mr Ratcliffe revealed his wife had told him she does not have cancer, days after fears were sparked by painful lumps that had been found in her breasts.
Mr Ratcliffe's sister Rebecca revealed she had been struggling to cope in recent weeks after Mr Johnson told MPs at a select committee meeting that she had been training journalists in Iran – something the regime would deem illegal.
Campaigners have since called on Mr Johnson to take Mr Ratcliffe with him when he visits Iran before Christmas, allowing him to see his wife and daughter for the first time since she was held in April 2016.
He has said his aim is to win her freedom by Christmas so she and Gabriella can go home to help his family celebrate.