Chicken nugget post had the most retweets in the UK in 2017
A tweet from a 16-year-old who wanted a year's free supply of chicken nuggets was the UK's..
---
A tweet from a 16-year-old who wanted a year's free supply of chicken nuggets was the UK's most retweeted of 2017.
After fast food chain Wendy's set Carter Wilkerson a target of 18m retweets to get the food, he tweeted: "Help me please. A man needs his nuggs."
And the internet stepped up. It's been shared 3.6m times globally and is now the most retweeted post of all time.
Jeremy Clarkson and Jermain Defoe also appear on the UK's 2017 list.
https://twitter.com/carterjwm/status/849813577770778624
In April, the teenager told Newsbeat it was "super fun" to see his tweet get so many retweets.
Wendy's went on to give Carter the free supply – despite him not receiving the set target.
Second on the list was Ariana Grande responding to the terror attack at her concert in Manchester in May, which was shared 1.1m times worldwide.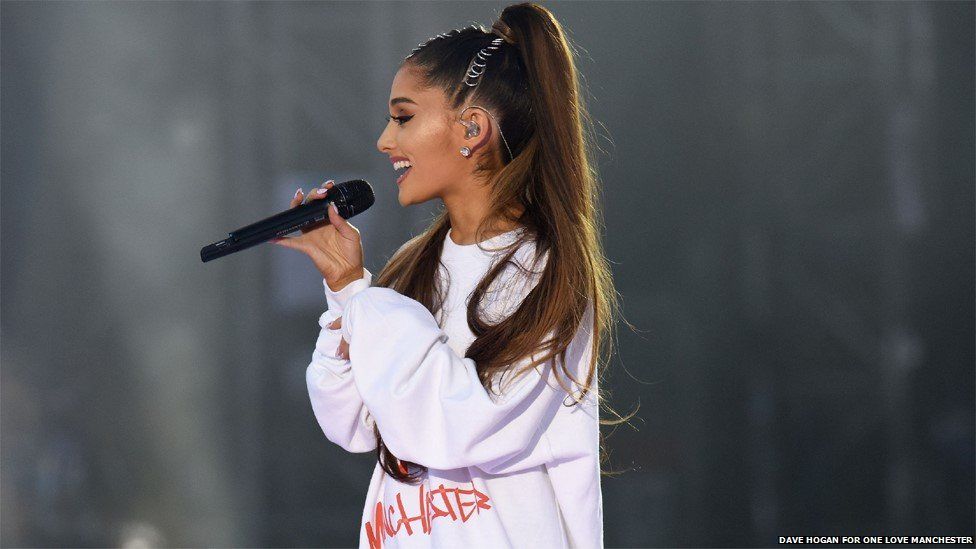 After the show she wrote: "Broken. From the bottom of my heart, I am so so sorry. I don't have words."
Jermain Defoe's tribute to his "best friend" Bradley Lowery completes the top three with 240,000 retweets.
After the six-year-old died, following a fight with a rare type of cancer in July, the footballer tweeted: "Sleep tight little one."
Fourth on the list was a tweet from former US President Barack Obama, who captioned a picture of children from different ethnic backgrounds with a message of equality.
https://twitter.com/barackobama/status/896523232098078720
Despite having a total of 1.1m retweets, fewer of those users were based in the UK than those who shared Jermain Defoe's tweet.
Former footballer Andy Johnson is fifth on the UK list after he supported Aaron Lennon as he battled with mental health issues.