Corbyn backing campaign group investigated amid overspending allegations
Published time: 7 Dec, 2017 22:52
A campaign group aligned to Jeremy Corbyn is being investigated..
---
A campaign group aligned to Jeremy Corbyn is being investigated over claims the left-wing movement busted spending rules. In the UK, there is a limit to how much a campaign can spend at certain elections. The Electoral Commission is looking into whether the Momentum group overspent as an unauthorised non-party campaigner during the June general election.
The Commission will consider whether the organisation was transparent about donations and if it submitted all its paperwork.
Read more
Momentum made a difference in the vote, no doubt. Activists were mobilised, social media posts went viral and Labour won an extra 21 Commons seats.
Momentum reported expenditure of just £38,743.
Bob Posner, director of political finance at the Electoral Commission, said, "Momentum is a high profile active campaigning body. Questions over their compliance with the campaign finance rules at June's general election risks causing harm to voters' confidence in elections."
"There is significant public interest in us investigating Momentum to establish the facts in this matter and whether there have been any offences. Once complete, the Commission will decide whether any breaches have occurred and, if so, what further action may be appropriate, in line with its enforcement policy," Posner said further.
The group could have legally overspent the cap if approved by the party they are representing.
Read more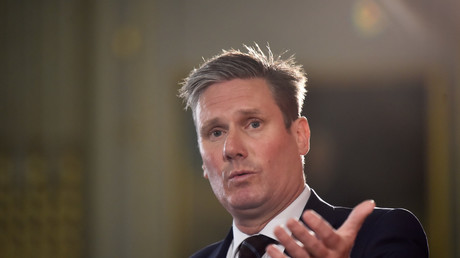 Campaign groups which are not affiliated to a party can spend up to £31,980 ($42,000) in England, £3,540 ($4,700) in Scotland, £2,400 ($3,200) in Wales, and £1,080 ($1,300) in Northern Ireland during an election period.
Momentum came from the Jeremy for Labour movement when the Islington North MP made a bid for leadership, but it is seen by many as an extreme pressure group which will try to oust those who do not hold similar views.
A spokesperson responded by saying that "Momentum put a lot of effort and resources into detailed budgeting and financial procedures during the election to ensure full compliance. Our election campaign was delivered on a low budget because it tapped into the energy and enthusiasm of tens of thousands of volunteers across the country."
He added that "much of the Electoral Commission investigation refers to administrative errors that can be easily rectified. We have a good working relationship with the Electoral Commission, and will fully comply with the investigation going forward."