Islamic State Threatens Berlin, London, New York With 'Holiday' Attacks
Sean Gallup/Getty Images
byLiam Deacon16 Dec 20170
16 Dec, 201716 Dec, 2017
Islamic State terrori..
---
byLiam Deacon16 Dec 20170
Islamic State terrorists have threatened a second Berlin Christmas attack, exactly one year after the first, as security service search for suspect connected to the terror group.
The Islamic extremist group released online images and a propaganda video which also depicted London, New York, and Vienna, promising attacks "soon on your holidays… very soon," Kronen Zeitungreports.
The image of Berlin shows an armed terrorist by the Brandenburg Gate with the words: "Berlin will burn."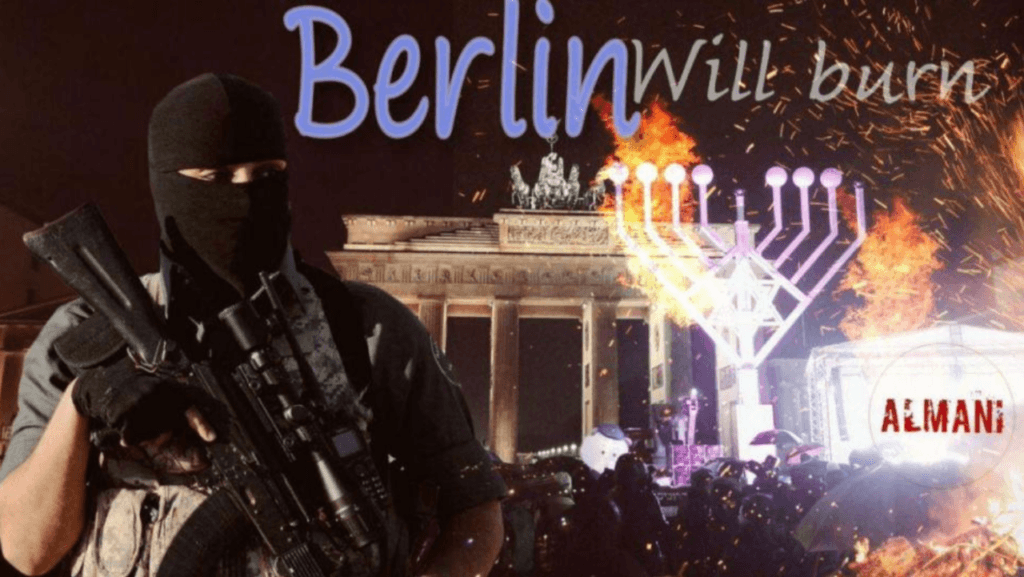 There were also images of a bloody knife and Westminster Cathedral in London – a city hit by multiple deadly Islamic State-linked attacks this year.
Another edited image shows New York ablaze alongside the words: "We meet for Christmas in New York … soon". Just days ago, an Islamic radical set a bomb off in the U.S. city.
The attacker was identified as Islamic State "inspired" 27-year-old Akayed Ullah, a Bangladeshi migrant living on Brooklyn. He had two explosive devices, one attached to his body. Luckily nobody was killed in the attack.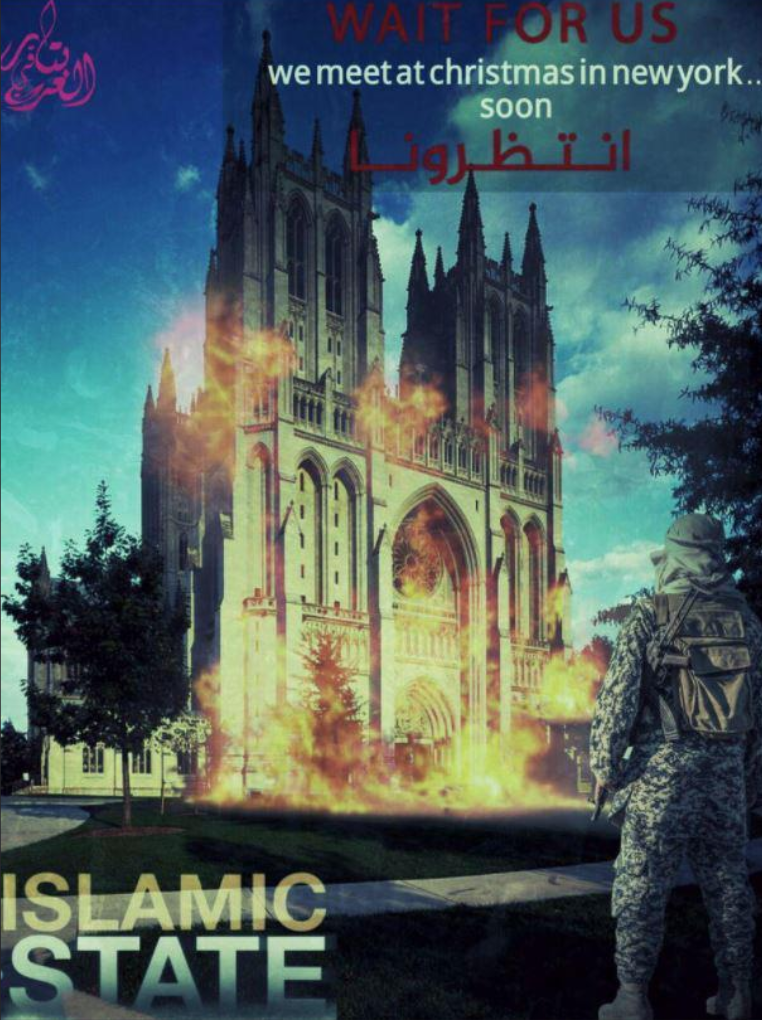 Also this week, authorities in Berlin raided the homes of suspected Islamic State members, seizing evidence and data storage devices, the city's public prosecutor's office has said.
According to Deutsche Welle, the raids were linked to Anis Amri, the Tunisian migrant who drove a lorry into the Berlin Christmas market one year ago, killing 12 and injuring 56.
Around 130 officers were involved, searching nine addresses. They were searching for four suspects, aged between 18 and 21, allegedly linked to the terror group or planning a serious terrorist attack.
Three of the men are thought to be in Syria or Iraq and one has allegedly received explosives training. The fourth is thought to have assisted them last year.
"The General Prosecutor's Office in Berlin is investigating four suspects, aged between 18 and 21, who are suspected of membership in a terrorist organization as well as of preparing a serious crime against the state," a police statement reads.
The post Islamic State Threatens Berlin, London, New York With 'Holiday' Attacks appeared first on News Wire Now.