Travel warnings as freezing fog hits UK
Severe fog could scupper pre-Christmas travel plans today, with threats of flight cancellations and ..
---
Severe fog could scupper pre-Christmas travel plans today, with threats of flight cancellations and train delays.
Freezing fog is forecast overnight across some eastern parts of Wales and southern and central England. It is expected to last until midday on Tuesday.
British Airways has already warned customers booked onto short-haul flights that it has had to cancel some departures.
A statement on its website reads: "If you are due to fly to or from European destinations on Tuesday, you may choose to change your travel plans and rebook onto alternative flights up until Friday 22 December."
A yellow weather warning is in place for the East Midlands, the east of England, London and the South East, northwest England, southwest England, Wales and the West Midlands.
Visibility may drop below 100m in some places, the Met Office has warned.
It said: "Slower journey times are likely with delays possible to bus and train services. Some delays or cancellations to flights are also possible."
Travellers hoping to fly in or out of the UK are advised to check before they make their way to an airport.
On Monday, all flights were temporarily suspended at Manchester Airport due to heavy fog and a "minor defect" on a runway.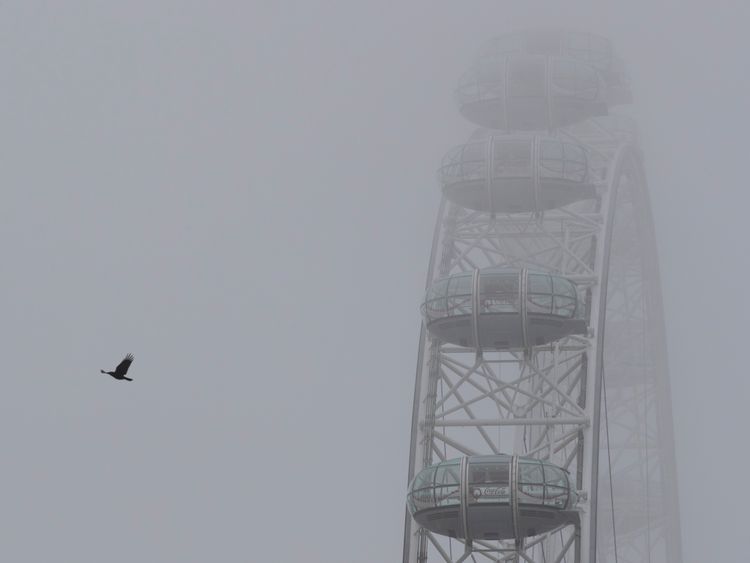 The Met Office's Aidan McGivern said: "Foggy scenes are expected for most of the country.
"With clear skies at night, it is going to be cold for much of England and Wales and with the temperatures dropping the fog will descend – thick fog by the end of the night.
"We could see some lingering fog patches leading to transport disruption through the morning."
He added that more rain will be making its way through the country on Wednesday.
With many schools already closed for the Christmas break, travel disruption on Tuesday could be problematic for those making their way to family or friends.
More from Weather
But anyone dreaming of a white Christmas shouldn't hold their breath.
The cold temperatures may bring a festive feeling, but the Met Office is doubtful of any widespread snowfall on 25 December.
The post Travel warnings as freezing fog hits UK appeared first on News Wire Now.