House of Commons Speaker John Bercow has launched an unprecedented attack on two national newspapers for their coverage of Tory rebels' votes on Brexit.
He said making violent threats against politicians was "a kind of fascism", resurrecting headlines critical of MPs to defend them.
Speaking after a debate on harassment in public life, Mr Bercow said: "You as MPs are never mutineers, you are never traitors, you are never malcontents, you are never enemies of the people.
"You are dedicated, hard-working, committed public-servants, doing what you believe to be right for this country.
"If there are people who cannot understand that basic concept of principled conduct, perhaps they need help to ensure that in future they do."
The Daily Telegraph last month pictured 15 Tory MPs' faces under the banner "The Brexit mutineers" for warning against the Government's plan to enshrine the divorce date in law.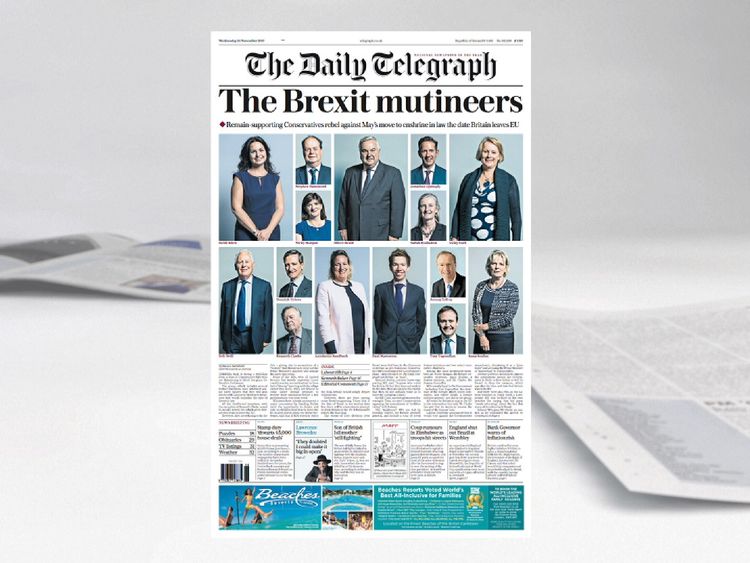 And the Daily Mail did the same to those who backed an amendment giving MPs a "meaningful vote" on the final deal, branding them "self-confessed malcontents".
Mr Bercow's intervention came after MPs revealed the levels of abuse they received after backlashes from the two newspapers.
Veteran Labour MP and former interim leader Harriet Harman said the papers identified politicians as "targets", adding: "In other countries when violence is threatened because of how (politicians) voted, we call that tyranny and fascism".
Dominic Grieve, a Tory MP who led last week's backbench revolt on the Brexit bill, said he was "shocked" to realise colleagues getting death threats "is the new normal".
He claimed the Daily Mail had "threatened to sue me for libel" for his attack on its front page that branded judges in the Gina Miller Article 50 case "enemies of the people".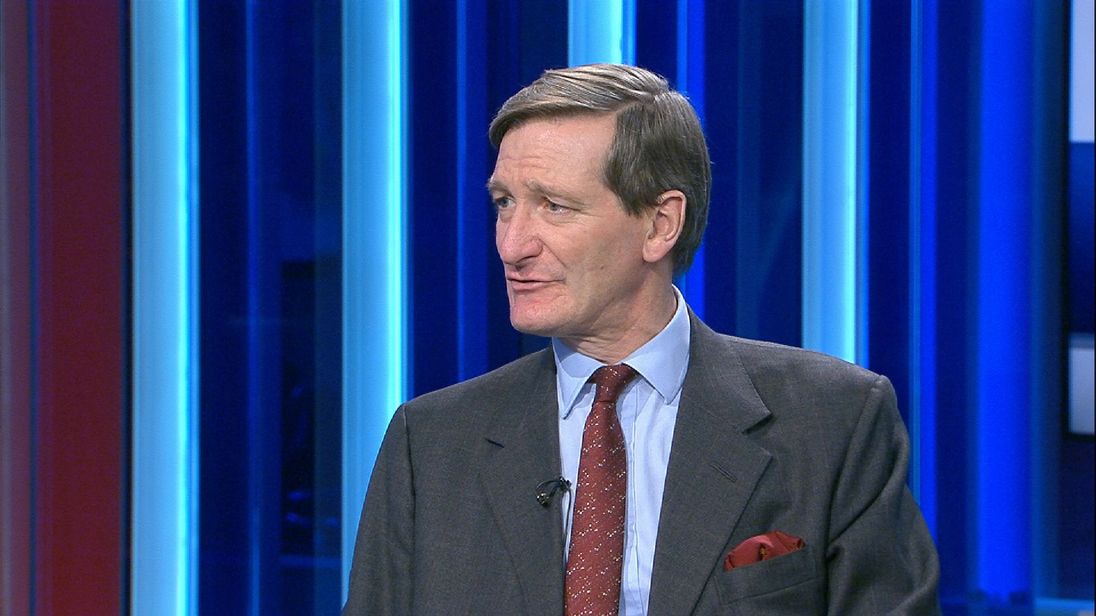 Another Tory rebel, Antoinette Sandbach, appeared to tackle a colleague who called for her and others' deselection, saying there was a "clear link" between that and abuse.
While Labour's Stephen Doughty said he had received homophobic messages, threats of being hanged, and a fake bomb.
Reassuring them, Home Secretary Amber Rudd vowed the Government would do more to combat the "completely unacceptable torrents of abuse" politicians faced.
She said the actions of a "dark, unpleasant underbelly of our society" should "never be allowed to become the new normal".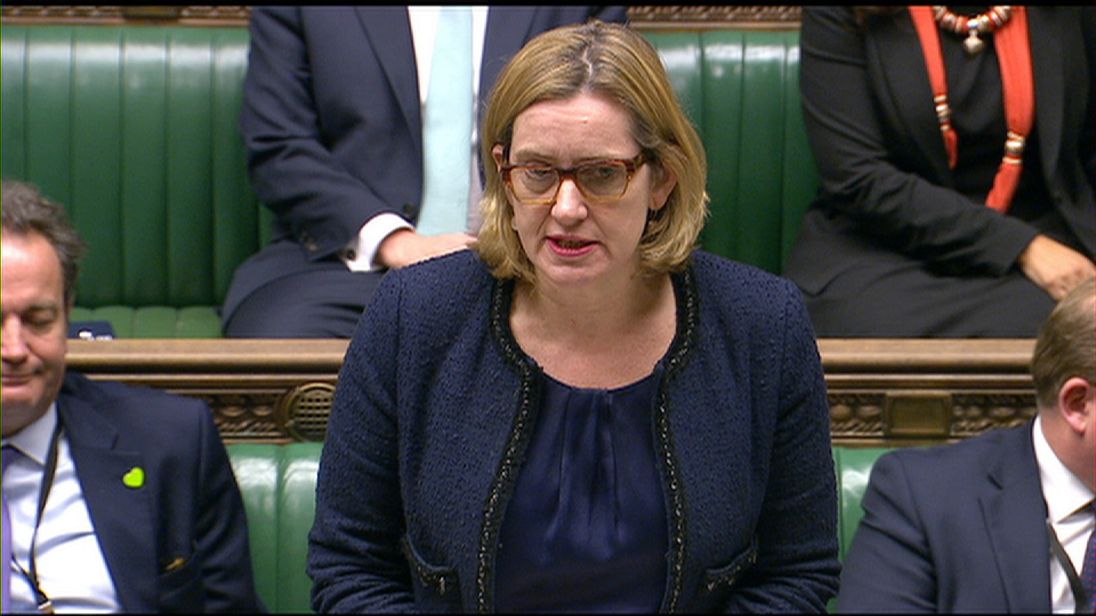 Ms Rudd also slammed UKIP's Nigel Farage for threatening to "don khaki and pick up a rifle" if Brexit was not delivered properly, saying his "inciting language" was "completely unwelcome".
It came after Theresa May attacked the harassment of MPs in her first statement to MPs since securing a phase one Brexit deal.
More from Politics
"It is natural that there are strongly held views in this chamber," she said. "But there can never be threats of abuse of intimidation.
"Our politics must be better than that."
The post 'Tyranny and fascism': MPs blast death threats appeared first on News Wire Now.