The Government has been pressed to explain delays over the Biometrics Strategy which will regulate the police use of controversial facial recognition technology.
Writing to the minister for countering terrorism, the chair of the Science and Technology Committee requested "full clarity on what areas the strategy will cover, and the reasons for the continuing delay".
Norman Lamb MP previously told Sky News that there were "genuine and legitimate concerns that we might not have the balance right" when it came to the technology.
The Liberal Democrat described the five years of delay in the publication of the Biometrics Strategy as "intolerable" after ministers announced it would remain unpublished in 2017.
Facial recognition technology which can identify individuals from live CCTV footage is increasingly being used by police forces across the UK, despite fears regarding the legality of such surveillance.
Back in August, Sky News revealed that police controversially held more than 20 million facial recognition images of members of the public, some of whom had never even been charged with a crime.
That figure potentially corresponds to almost a third of the population and includes the images of hundreds of thousands of innocent citizens, despite a High Court ruling in 2012 that holding these was unlawful.
Biometrics Commissioner Professor Wiles told Sky News he believed "it really is urgent for the Government to publish that strategy" or "police holdings will go on increasing, and I think there's a real danger that will undermine confidence in policing".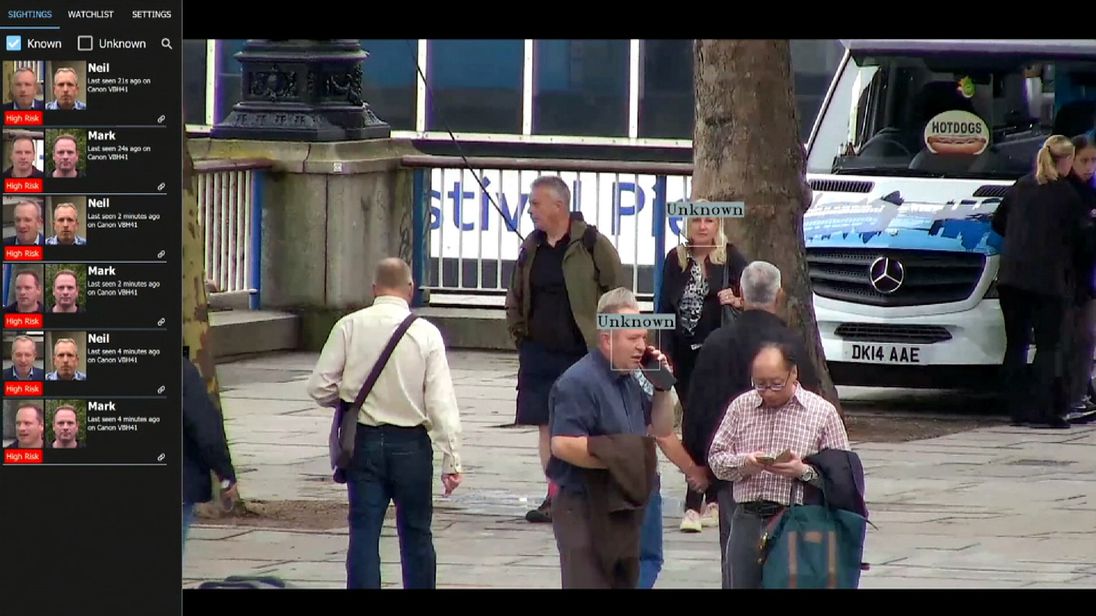 In response to the 2012 ruling, the Government last year published a Custody Image Review which provided guidance to police on retaining facial images, and told forces they would have to delete innocent citizens' images if requested to do so.
Mr Lamb wrote to the minister Baroness Williams of Trafford to say he was concerned that "while the Custody Image Review addresses issues around retention, there appear still to be uncertainties about how facial images are captured and used, in part because of the absence of the Strategy."
According to Sky sources with knowledge of the strategy's development, it had first been completed a number of years ago but was so poorly done that Home Office officials demanded a rewrite.
More from Tech
Mr Lamb stated to the minister: "It would be helpful to know when a draft first reached ministers for consideration."
"It would be helpful also, not least for the committee in planning its future scrutiny work, to have a more precise estimate – beyond 'next year' – for when the strategy will appear," he added.
The post Govt pressed on facial recognition delays appeared first on News Wire Now.