Trump's tax bill 'not all-encompassing triumph'
Donald Trump likes to win and the tax reform bill is the first big win of his presidency.
He will ..
---
Donald Trump likes to win and the tax reform bill is the first big win of his presidency.
He will shout, tweet, crow and boast about it until Christmas Day and beyond.
It is his "Big, Beautiful Christmas Present" to the American people and he won't let us forget it.
And, to be fair, it is quite an achievement to get such a huge piece of legislation through so quickly.
It is the most substantial and comprehensive overhaul to the US tax system since Ronald Reagan's tax cuts in the mid-80s.
Delivery has been his problem… on healthcare, immigration and infrastructure, but he's delivered on tax and his Republican colleagues will be delighted.
But it is not the all-encompassing triumph he will portray it as.
It was touted as delivering tax cuts for the middle classes, a more simplified tax system and a bill that would have bi-partisan support.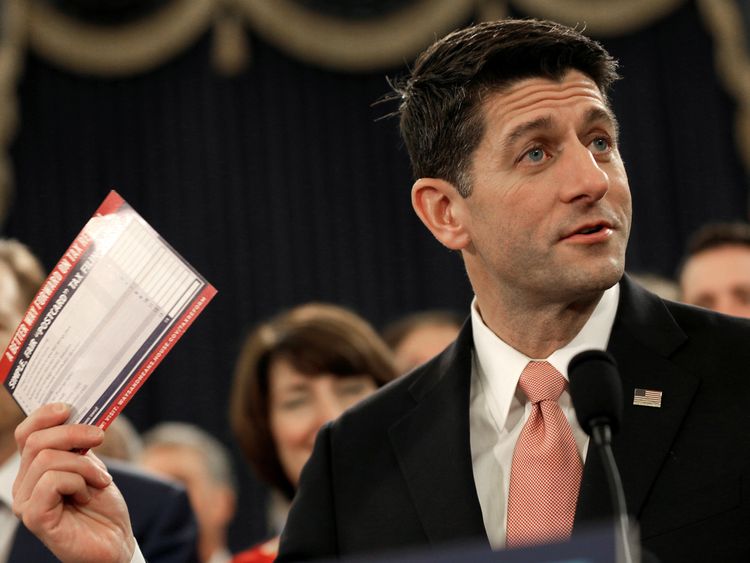 That's not exactly how it's turned out.
It is only partially true that it hands tax cuts to the middle classes.
It arguably benefits the rich and super rich much more.
It is absolutely not true that it simplifies the system.
It is complicated, opaque and multi-layered.
And it has no bi-partisan support whatsoever. In fact, every Democrat voted against it.
That's largely because they see it as a tax cut for big companies rather than the little guy.
They see it as a tax cut for real estate entrepreneurs (Donald J Trump and his son spring to mind) and they see it as payback time for the wealthy donors to the Republican cause.
At one level it is, once again, very clever politics by Trump.
Experts seem to agree that about 70% of Americans will see a tax cut of some sort in the coming year.
And that means a lot of happy, or at least, happier punters in the run up to the mid-term elections in November 2018.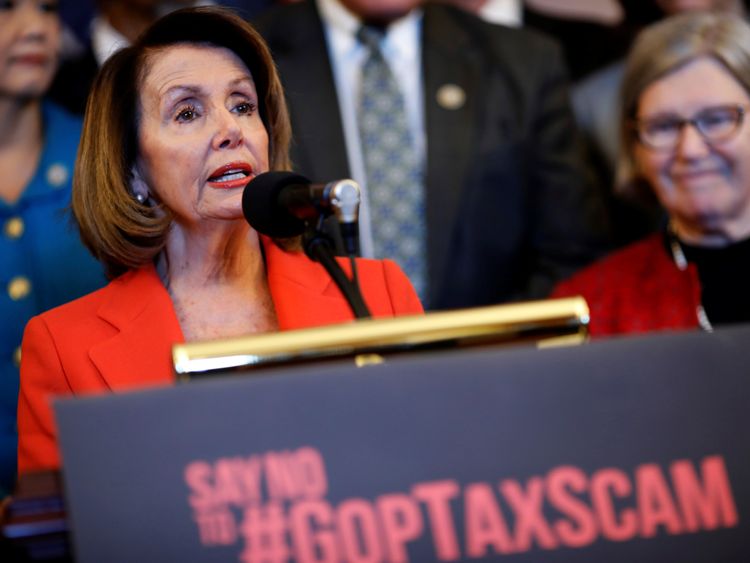 The President will conveniently ignore the fact that after five years many people could actually end up paying more tax; and that the tax cuts for individuals run out after eight years, but the changes for companies are permanent .
So clever politics… but also dangerous politics.
Donald Trump is handing the Democrats the opportunity to portray him as a hypocrite.
He spent most of the election campaign in 2016 pushing himself forward as the champion of the disadvantaged, the struggling and the ignored; people who feel abandoned by the elite.
The Democrats, rightly or wrongly, will use the tax bill as an illustration of Trump doing the precise opposite.
He may also be storing up trouble for the future.
It may be good for jobs, but you don't take $1.4trn dollars out of the public finances without some effect.
It will inevitably impact on the deficit, which Republicans are supposed to care about deeply.
And he may find that having delivered the Republicans' big prize, they may not tolerate his more abnormal behaviour in the same way as they have done.
But that's for another day.
Right now, Trump will be celebrating Christmas with an added enthusiasm.
More from Donald Trump
Things are going well – tax reform pretty much done and dusted, the economy going from strength to strength, some important deregulation under way and IS on the run.
His supporters will be pleased with him. And he'll certainly be pleased with himself.
The post Trump's tax bill 'not all-encompassing triumph' appeared first on News Wire Now.