Ex-PM Lloyd George would probably have been sacked for sexual harassment – baroness
Published time: 29 Dec, 2017 17:39 Edited time: 30 Dec, 2017 07:45
David Lloyd George would proba..
---
David Lloyd George would probably have been sacked over his attitude towards women if he were still in office today, a Conservative peer has claimed. Baroness Trumpington has claimed the ex-PM "measured" her in her teen years.
Trumpington told the BBC Today program that Lloyd George, who served as Britain's Prime Minister in the early 20th century, liked to survey "pretty well all" of her body with a tape measure as she worked on his farm in Churt, Surrey, at the age of 17.
Read more
The revelation comes as Westminster reels from a series of sexual harassment scandals, with allegations of inappropriate behaviour forcing cabinet ministers Michael Fallon and Damian Green to resign.
In a special edition interview with John Humphrys, Trumpington said: "He liked measuring me. In other words, he'd say: 'Go and stand over there!' He had a tape measure, and he would measure me."
When Humphry remarked that the encounters sounded "rather intimate," the Baroness replied: "It was. But I thought that's what people do!"
Read more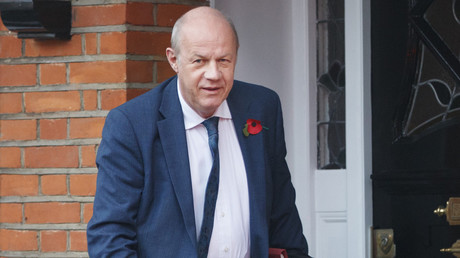 Considering the contemporary perception of what is assumed to be appropriate behavior in the workplace, the Baroness added, "The prime minister would be booted, wouldn't he?"
When Humphry asked his interviewee if she had ever reacted negatively to the PM's "measuring," Trumpington said, "No. I said thank you very much!"
In an earlier interview with the Daily Mail in 2013, the Baroness said no one ever told her why the former Liberal PM acted as he did, but he was her boss and the grandfather of her friends, "so I'd never dare ask."
Dubbed Baroness Battleaxe, Trumpington previously made the headlines in 2011 when she gave fellow Conservative peer Lord King a two-finger salute after he suggested she was too old.
Trumpington retired from the Lords in October after 37 years in Parliament. Known for her
no-nonsense style, she was made a peer by former Tory leader Margaret Thatcher in 1980.
The post Ex-PM Lloyd George would probably have been sacked for sexual harassment – baroness appeared first on News Wire Now.