Murray pulls out of Australian Open
Follow @cnnsport"Sadly I won't be playing in Melbourne this year, as I am not yet ready to comp..
---
Follow @cnnsport"Sadly I won't be playing in Melbourne this year, as I am not yet ready to compete," said the three-time grand slam champion in a tweet on the Australian Open Twitter feed Thursday. "I'll be flying home shortly to assess all the options."Murray, now ranked 16th in the world, attempted a return at the US Open in August but pulled out two days before the start of the tournament and his only on-court appearances since have been exhibitions.Who will now be Roger Federer's biggest threats? Have your say on our Facebook page. "I've obviously been going through a really difficult period with my hip for a long time and have sought council from a number of hip specialists," Murray wrote on Instagram earlier this week."Having been recommended to treat my hip conservatively since the US Open I have done everything asked of me from a rehab perspective and worked extremely hard to try get back on the court competing. "Having played practice sets here in Brisbane with some top players unfortunately this hasn't worked yet to get me to the level I would like so I have to reassess my options. Obviously continuing rehab is one option and giving my hip more time to recover. "Surgery is also an option but the chances of a successful outcome are not as I high as I would like which has made this my secondary option and my hope has been to avoid that. However this is something I may have to consider but let's hope not."READ: 2018 — The year of the comebacks READ: Serena set for likely Australian Open comeback The Australian Open starts on January 15 and Murray is not the only high profile player to withdraw. Kei Nishikori will miss his second consecutive grand slam as he has not yet fully recovered from a wrist injury. Nishikori, a US Open finalist, has not competed since August and has consequently dropped to 22 in the world rankings. "My rehab is going well but I am just not ready 100% to come back yet in best-of-five set matches," said the 28-year-old.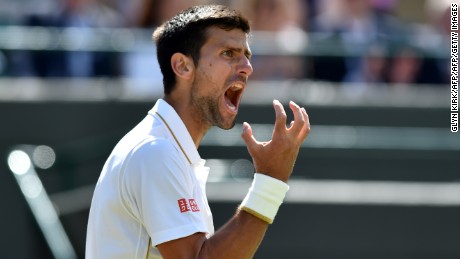 Visit CNN.com/sport for more stories & features Novak Djokovic, winner of 12 grand slams, on Wednesday said he will make a decision on whether to participate in the Australian Open after taking part in two exhibition events. The six-time Australian Open champion was also an absentee from the second half of the tour last year and has delayed his comeback, saying last week that he had "started to feel pain" in his right elbow.But on his official website the Serb, 30, said this week he would take part in the Kooyong Classic (January 10-12) and the Tie Break Tens on January 10. World No.1 Rafael Nadal will also make his return from injury — he withdrew from November's World Tour Finals with a knee injury — at the Tie Break Tens in Melbourne and increased hopes that he would compete at the Australian Open by posting on Instagram a picture of himself at an airport with the caption: "Australian Open on my way."
Original Article