Race against time to find California mudslide survivors
At least 18 people have died in mudslides in California as rescuers battle against time to find more..
---
At least 18 people have died in mudslides in California as rescuers battle against time to find more survivors.
Four children are among those killed, including a three-year-old girl who died alongside her mother, and an 87-year-old who was discovered in his home.
It is believed that seven people aged between two and 30 are still missing and more than 1,200 rescuers have been drafted in to search the mud in Montecito, which is up to 15ft deep in some areas.
An evacuation order has been extended and people are being warned that those staying behind may hinder the rescue operation.
Santa Barbara County Sheriff Bill Brown said the rescue operation was ongoing and that more survivors may be found alive, but as time goes on it is likely they will find more people dead.
Mr Brown said: "In disaster circumstances there have been many miraculous stories of people lasting many days.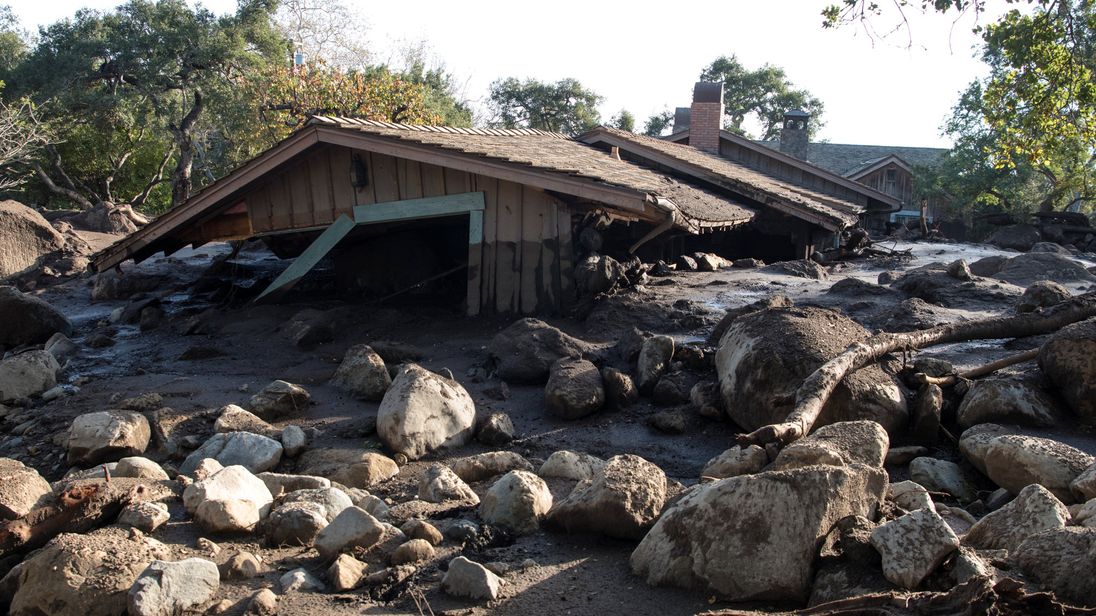 "But realistically we suspect that we are going to continue to have discovery of people who were killed in this incident."
Rescuers have been probing thick muck, swollen creeks and tangled trees with poles, with search dogs also hunting for possible survivors.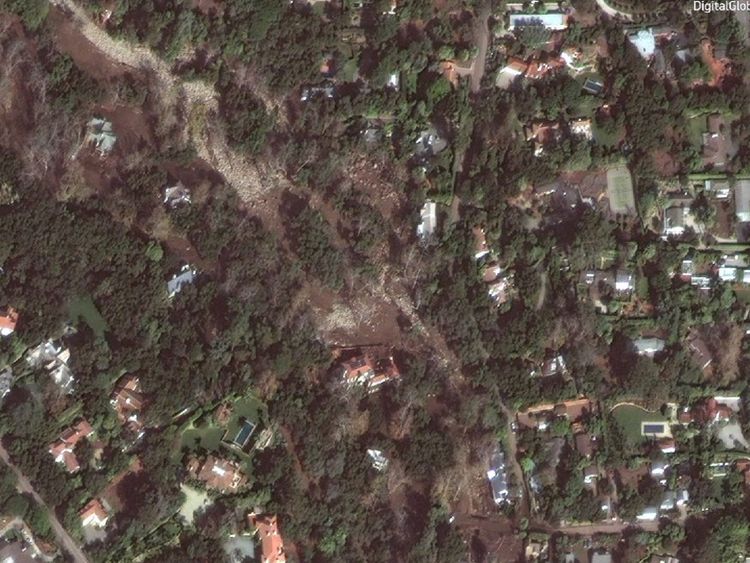 Details on the victims has begun to emerge.
Marilyn Ramos was asleep in bed with her three-year-old daughter, Kaelly Benitez, when the deadly mudslide came crashing through their rental home, killing them both.
Other victims include a 22-year-old woman who died in the arms of her brother as he frantically tried to save her, after their father was also swept to his death by the fast-moving river of mud.
Joseph Bleckel, 87, who was discovered in his home by rescuers, is the latest victim to be identified.
More from California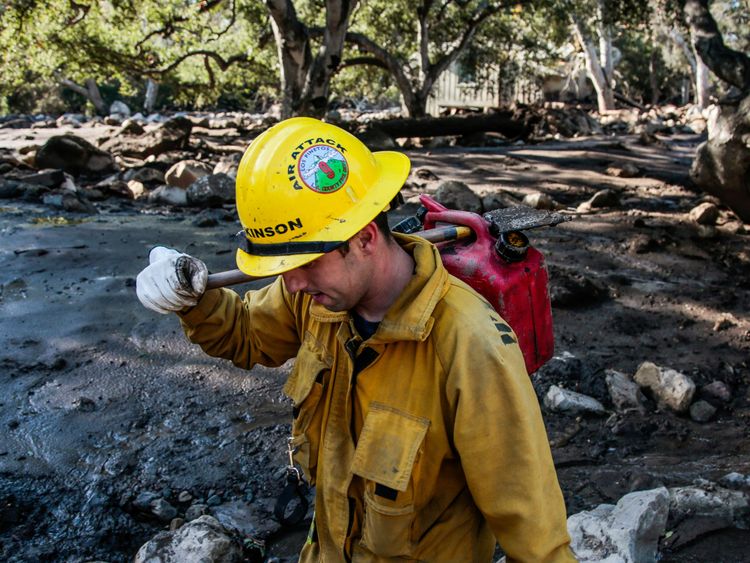 Gas and electricity supplies have been cut off and are were expected to remain down into Saturday.
The mudslides were triggered by flash flooding on Tuesday after the first rain hit ground scorched by wildfires in December.