Prince Harry and Meghan denied their dream choice of wedding venue
With Meghan Markle and Prince Harry now engaged, thoughts have quickly turned to their pair's weddin..
---
With Meghan Markle and Prince Harry now engaged, thoughts have quickly turned to their pair's wedding day, and what it will actually be like.
If their engagement announcement is any hint of what's to come, the ceremony is likely to be a lot less formal than that of Catherine and Prince William's, which was a grand, traditional day held at Westminster Abbey.
The wedding being scheduled in mid-May means that the Duchess of Cambridge is likely to have just given birth to hers and William's third child. A busy month for the Royal family indeed!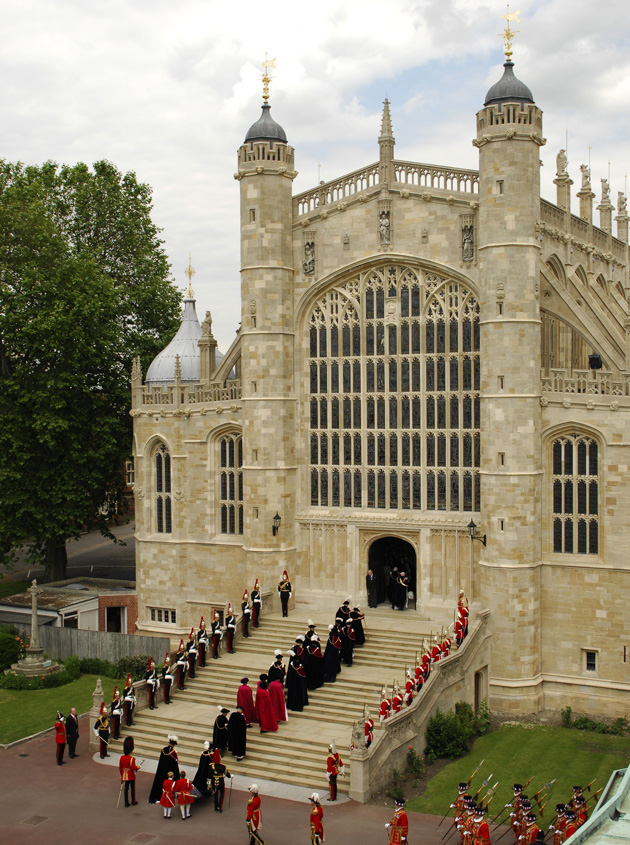 (St. George's chapel)
But where will the all-important reception be held? Reportedly, the couple had their heart set on their dream venue of Frogmore House – the very place where they had their adorable engagement photos taken.
Apparently, Meghan called the exclusive venue – which is open to the public just three days a year – 'dreamy'. However, it's been revealed that the choice was actually blocked by royal aides, who have suggested somewhere they deem to be more practical.
Reportedly, the couple will celebrate their happy day at St. George's Hall, which is less than a mile away from the couple's actual wedding venue.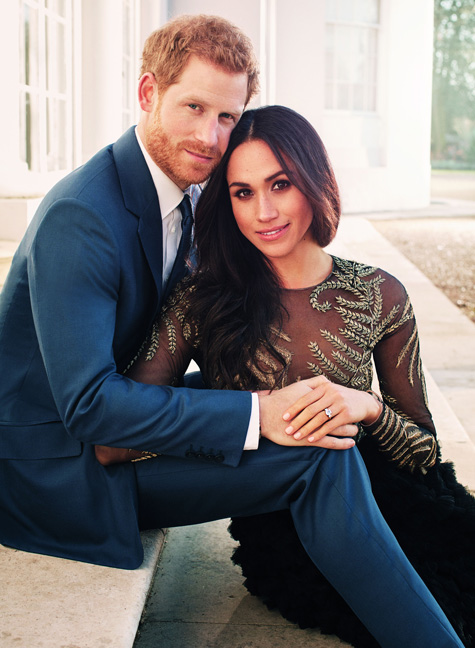 A source told the Daily Mail, "They would have loved Frogmore for the party, particularly Meghan who has called it 'dreamy', but they have been told St George's Hall is far more practical."
If the pair had been granted their ideal reception venue, it likely would have been a very happy move for an important wedding guest – the Queen.
Reportedly, the monarch would have been keen to show off the newly renovated venue, which was re-decorated recently as a wedding gift to her and Prince Philip.
"One person who would have readily approved of their choice was the Queen, for whom Frogmore is a very special place.
"The Queen would also have loved the family to see what had been done at Frogmore: the house has just been renovated by a group of friends as a 70th wedding anniversary gift to her and Philip."
Luckily for Harry and Meghan, St George's Hall is an equally grand venue, which is likely to be well able to fit in all of their guests.
So what else do we know about the wedding?
Prince Harry has famously spoken about craving a normal life in the past. And it seems he'd want his and Meghan's big day to be as far from royal circumstance as possible.
According to the palace, Meghan and Harry want their big day to be 'fun and joyful'. The British royal family will also be paying for the wedding, and it's likely that the event will be televised.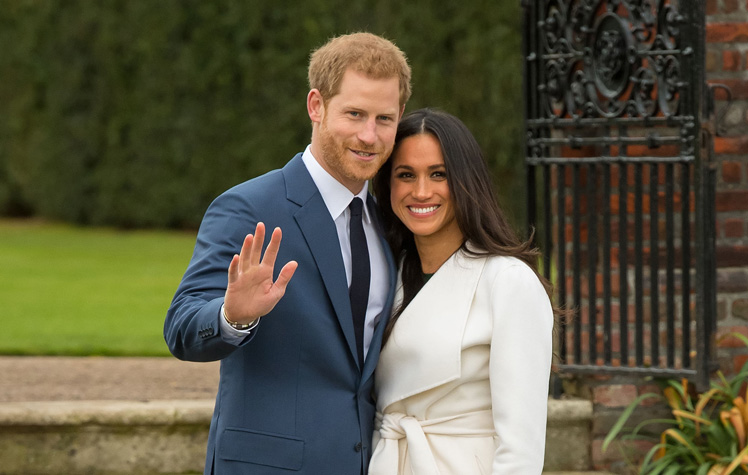 Prior to the wedding, Meghan will also be baptised and confirmed before the big day. 36-year-old Meghan will also apply to become a UK citizen, and it's been confirmed that she'll retain her US citizenship while she undergoes the process, which can take some time.
The event will also be full of royal attendees, meaning that Harry's grandmother, the Queen, will also be there. It's likely that the couple will also welcome a host of celebrity guests too, including Meghan's close friend Serena Williams and likely her Suits cast members too.
It's also been rumoured that the pair might hold their lavish wedding reception at Holyrood Palace, the Queen's official residence over in Scotland.
The 12th century palace houses a range of stunning apartments and huge sprawling gardens and ground – which would likely make for the perfect setting for any wedding day.
But what else would be involved in Prince Harry's wedding? Meghan Markle's wedding dress has been the subject of much speculation ever since their engagement was confirmed…
Australian magazine New Idea reports that Prince Harry may have called on a very famous friend to help design Meghan's dress. Reportedly, the royal is pushing for close family friend Victoria Beckham to have a hand in the actresses wedding dress!
Victoria and David both attended the Duke and Duchess' wedding, and have been spotted with the family on multiple occasions.
A source reportedly stated, "He just feels it would mean a lot to have a close friend like Victoria involved in such an important part of the wedding.
"He is certainly trying to steer Meghan in that direction – he's incredibly excited at having Victoria design her gown."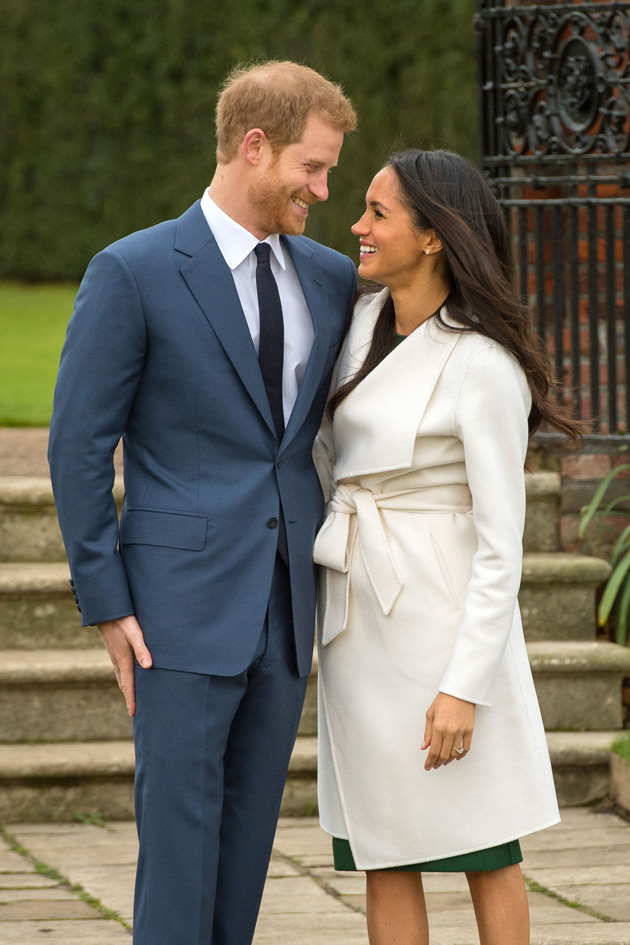 In an interview with Glamour magazine, Meghan also hinted at who she might turn to to design the dress for her special day.
She spoke fondly of her love of romantic, whimsical wedding dresses – including those by designer Elie Saab.
She said, "I personally prefer wedding dresses that are whimsical or subtly romantic. Delphine Manivet and Christos Costarellos are faves of mine for their uniqueness and beauty. And I wall always be a fan of Elie Saab. J.Mendel is spectacular as well, especially for more structural designs."
In the same interview, she also admitted that there are a lot of similarities between hers and her character Rachel in Suits' wardrobe – "A lot of my personal style is reflected. I like monochromatic and tonal dressing and I don't generally wear prints, and neither does Rachel now."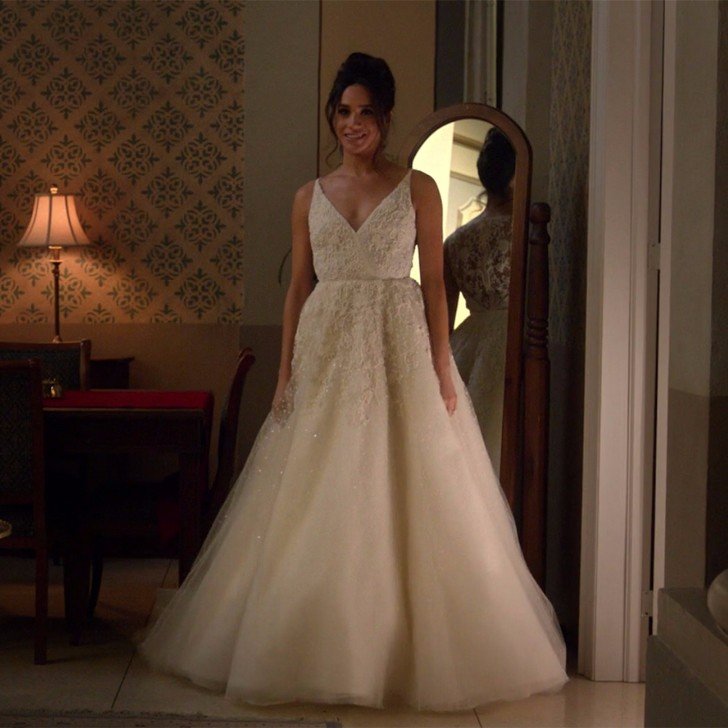 During the Suits season six finale, Rachel wore a gorgeous bejewelled strappy wedding dress with a long, pronounced skirt. So could this provide a hint of what Meghan may be dreaming of for her own wedding dress? From our sister site, Woman&Home. Words by Amy Hunt.
The post Prince Harry and Meghan denied their dream choice of wedding venue appeared first on Woman Magazine.