California 'torture parents' plead not guilty
The parents of 13 emaciated siblings who were found shackled to their beds have pleaded not guilty t..
---
The parents of 13 emaciated siblings who were found shackled to their beds have pleaded not guilty to charges of abuse, torture and imprisonment.
Dressed all in black with their hands and legs shackled, David Allen Turpin, 57, and his wife Louise Anna Turpin, 49, appeared calm as they submitted their plea in court on Thursday.
They were arrested on Sunday after their 17-year-old daughter escaped from their home in Perris, about 70 miles east of Los Angeles, and called police.
The girl was one of 13 siblings, aged between two and 29, who had been starved and held captive at their family home.
In a news conference on Thursday, district attorney Mike Hestrin revealed more information about the charges filed against the parents, along with harrowing details of the alleged abuse.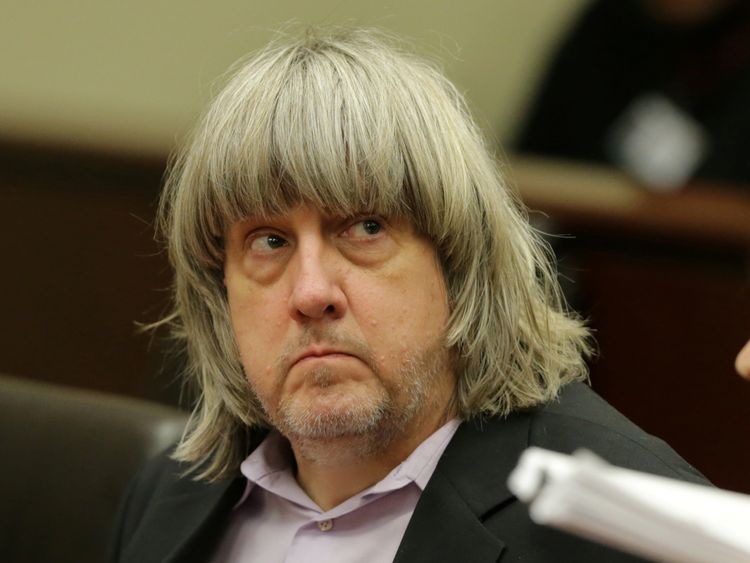 The couple were charged with torture, child abuse, dependent adult abuse and false imprisonment. David Turpin was also charged with performing a lewd act on a child under the age of 14.
They could each face 94 years in jail if found guilty.
::A happy family? Photos of chained siblings
When asked to elaborate on the lewd act charge, Mr Hestrin said: "We are alleging that David Turpin touched one of the victims in a lewd way by using force or fear."
He added that it was against a female child under 14.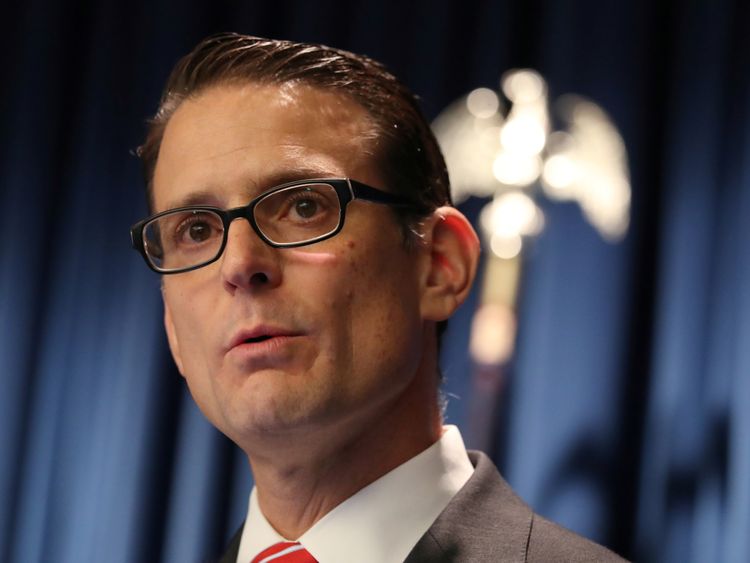 Mr Hestrin said there had been no torture charge filed in relation to the two-year-old because the toddler appeared to be "getting enough food".
The district attorney also gave details of the alleged torture, calling it "severe, emotional, physical abuse".
"The victims said as a punishment they would be tied up with ropes but when they were able to escape, their parents began using chains and padlocks," he said.
:: Captive siblings: Police reveal how girl escaped
He added there was also "frequent beatings" and "strangulation", and reasons for punishment included washing their hands above the wrist area.
"They were accused of playing in the water and they would be chained up," he said, adding that none of the victims were allowed to shower more than once a year.
He said none of the victims had seen a doctor in more than four years, and none of them had ever seen a dentist.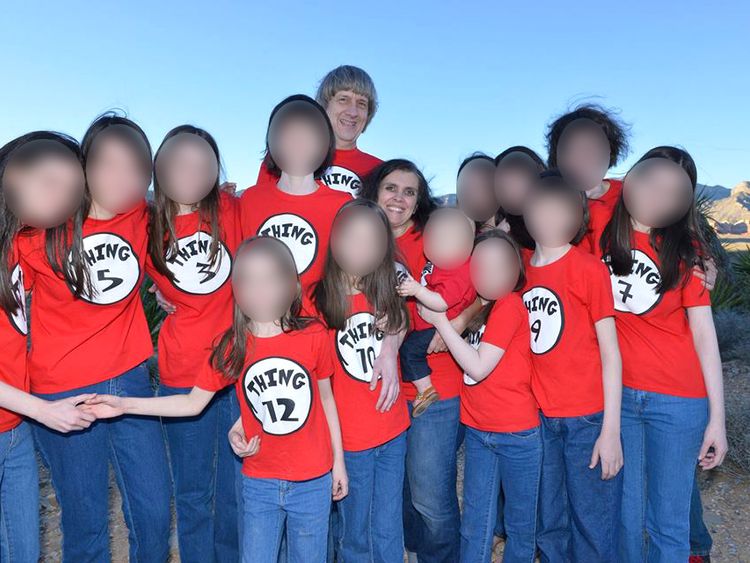 The parents would buy food, including apple pies and pumpkin pies, and would put them on the counter for the children to see but would not let them eat any.
When they were not chained up, they were kept in separate rooms and fed very little and on a schedule.
The only thing the children were allowed to do was write in their journals, Mr Hestrin said.
Police said they recovered hundreds of journals and are going through them for evidence.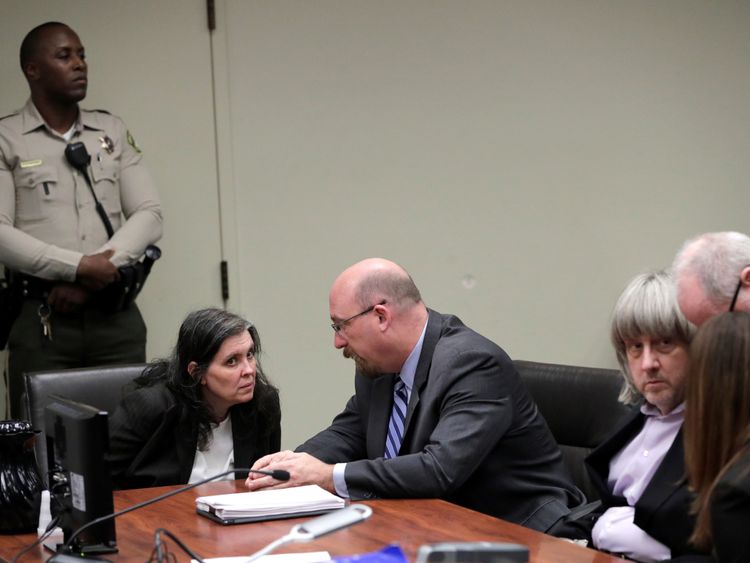 Mr Hestrin said the victims lacked a basic knowledge of life. Many of the children did not know what a police officer was, he said.
When the 17-year-old was asked if there was medication or pills in the home, she did not know what medication or pills were.
More from US
However, at least one of the older victims attended college classes, Mr Hestrin said, but his mother would accompany him, wait outside the classroom and when he was finished she would take him home.
The parents are due to appear in court on 23 February.