App to help refill water bottles for free
A national drinking water scheme is hoping to encourage more of us to switch from single-use plastic..
---
A national drinking water scheme is hoping to encourage more of us to switch from single-use plastic bottles over to tap water by making it easier for us to "fill up for free".
Central to the push by Water UK is an app called Refill, that allows people to search for the nearest location to get water from wherever they are in the UK.
The scheme has already been up and running in Bristol since 2015. Natalie Fee is the founder of City to Sea, the organisation that started it all.
"Its about making people realise that they don't have to buy expensive bottles of water that have quite often been sat on the shelves for sometime, that's been transported so there's all the costs associated with carbon emissions.
"We've got some of the finest tap water in the world, extremely good quality water, and so the campaign is really about helping people fall back in love with it."
The idea is to build up a network of easy-to-access locations.
As well as being able to get drinking water from shops, cafes and businesses, some water companies are promising to install new public drinking fountains and restore ones which have fallen into disuse.
Whitbread plc, which owns Costa Coffee and Premier Inn, is the first big chain to join the scheme but it is hoped others will follow suit.
It has promised to provide free drinking water to anyone who comes in to ask for it.
Director of Sustainability, James Pitcher explains: "This is about giving people access to free drinking water when they're out and about.
"We're not doing this for any other reason than it just makes sense from a customer service point of view and also it does help us reduce the impact of plastic waste."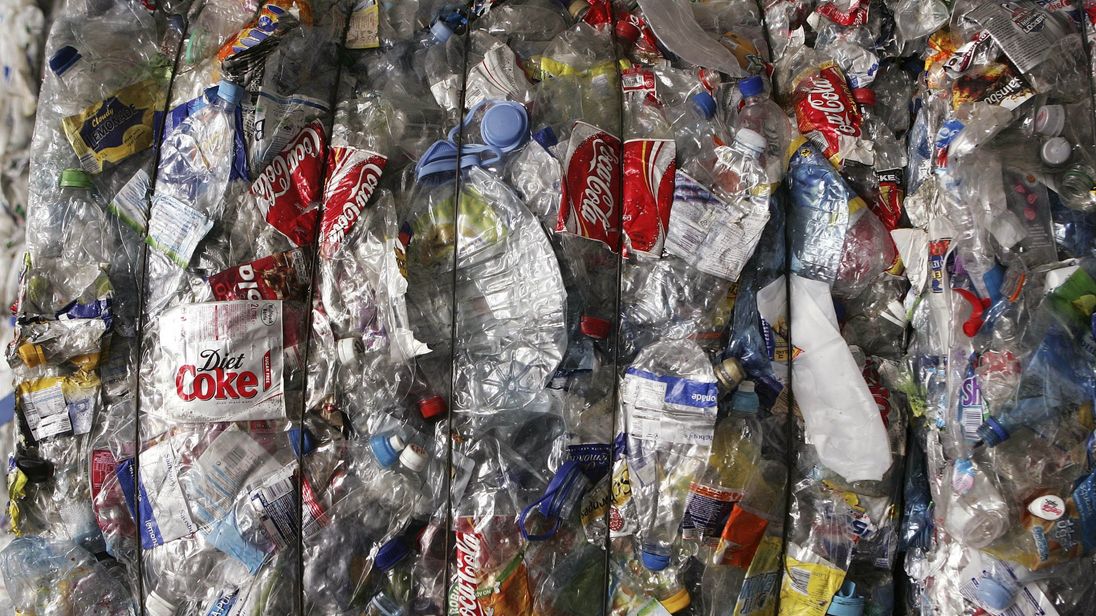 Every day the UK alone gets through 35 million plastic bottles. The Scottish government has already committed itself to a deposit return scheme for drinks bottles but environmentalists would like to see a UK-wide roll-out.
More from Sky Ocean Rescue
For now, environment minister Therese Coffey insists encouraging greater corportate responsibility will have a significant impact.
"We are taking action where we need to take regulatory action but I'm convinced that between retailers, manufacturers and consumers then we can get action much more quickly."