Paedo scientist: 'That's the rap sheet from hell'
A young academic who lured victims into committing horrific sex attacks told investigators when they..
---
A young academic who lured victims into committing horrific sex attacks told investigators when they finally confronted him with his crimes: "That sounds like the rap-sheet from hell."
Matthew Falder, 29, persuaded a father to rape and torture his two-year-old son and encouraged others to perform degrading and humiliating acts on themselves, a court was told.
He got victims to film or photograph themselves, then blackmailed them into carrying out even more depraved acts.
Falder, public school-educated and a star student at Cambridge University, has admitted 137 charges involving 46 victims.
His catalogue of crimes included fitting secret cameras in a public toilet, the bathrooms of his friends and his parents' home, sharing the images with others.
Prosecutor Ruona Iguyovwe has spent two days outlining the charges Falder has admitted, warning a packed courtroom that much of the detail would be upsetting.
He persuaded one young victim to lick a toilet seat and a used tampon and eat dog food, she told a judge at Birmingham Crown Court.
Others were urged to perform even more humiliating acts, threatening to expose their previous acts to their families and friends if they refused.
A young American man who told Falder he was contemplating suicide was warned that he would still be exposed after his death.
Falder engaged potential victims on marketplace websites such as Gumtree, then began a dialogue in which he lured them onto encrypted websites.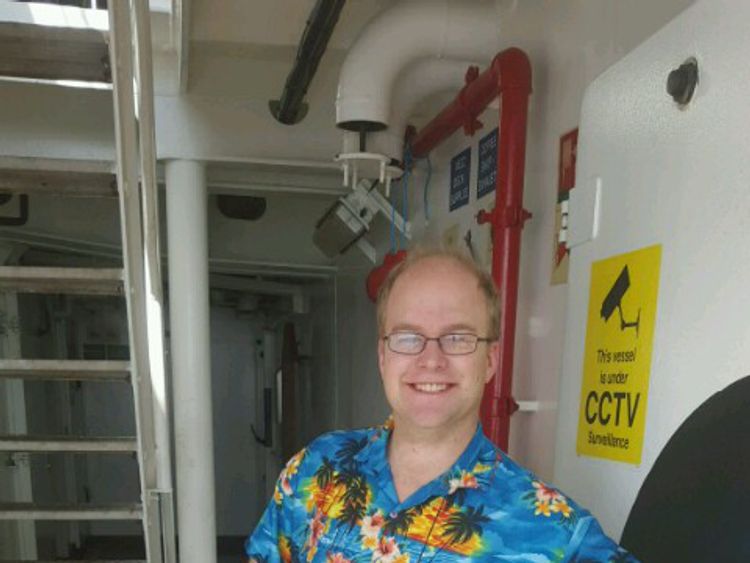 His expert knowledge of the dark web and his use of 70 different online identities meant he was almost impossible to unmask.
Investigators at the National Crime Agency consulted specialists at Government spy centre GCHQ, the US Department of Homeland Security and the FBI, before they tracked down Falder.
He was arrested last summer at Birmingham University, where he was working as a researcher after finishing a doctorate at Cambridge.
Fellow Cambridge students, friends and his girlfriend were among his unsuspecting victims, many of whom described him as "clever and great fun".
Falder's crimes include sexually exploiting children, encouraging rape, possessing indecent images of children, blackmail and voyeurism.
More from UK
His lawyer is expected to speak for him on Friday morning, though his sentence is likely to be postponed for a couple of weeks.
He faces life in prison.