1 in 5 workers affected as new report lifts lid on Westminster culture
According to the cross-party group report, which drew 1,377 responses, 19% of workers reported exper..
---
According to the cross-party group report, which drew 1,377 responses, 19% of workers reported experiencing or witnessing sexual harassment, while 39% had experienced non-sexual harassment or bullying over the past 12 months.Figures showed that of those suffering bullying or harassment, 45% were women and 35% were men.Recommendations put forward in the report include sanctions for MPs and staff that could include written apologies, mandatory training, future behavior agreements, suspension, or the recall of an MP, which could trigger an election.The report also recommended that all complaints be handled by a specialist, trained Independent Sexual Violence Adviser (ISVA) that will "aim to be a single point of ongoing contact and advocacy for complainants."The report also says complainants will be able to remain anonymous.Lawmaker Andrea Leadsom, who chaired the cross-party report, is now hoping the adoption of a new behavioral code for MPs, peers and staff, will help eradicate the problem."This is a big day for Parliament and our politics," Leadsom said in a statement."The new independent procedure will demonstrate that we want to be the best parliament in the world when it comes to treating everyone who works here with dignity and respect. This is a major step in bringing about the culture change that Parliament needs."The report will be debated by both the House of Commons and House of Lords later this month.British Prime Minister Theresa May ordered a review into the culture at Westminster in November after a spate of sexual abuse allegations.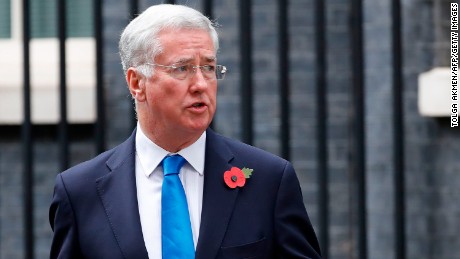 She had urged for a new "culture of respect" within Westminster as her government wrestled with the sexual harassment scandal.Michael Fallon, the former Defence Secretary, resigned in November over allegations of misconduct.His exit was followed by that of de-facto deputy Prime Minister Damian Green after he admitted lying over the presence of pornography on a computer in his parliamentary office.
Original Article