White House worker quits as ex-wife alleges abuse
A second White House employee has quit after his ex-wife made allegations of domestic abuse, saying ..
---
A second White House employee has quit after his ex-wife made allegations of domestic abuse, saying he put a cigarette out on her hand and ran a car over her foot.
Jessica Corbett told The Washington Post that David Sorensen, who was a speechwriter at the White House, threw her into a wall and grabbed her by the hair while they were married.
He denied the claims but quit his post on Thursday, after he was confronted about them, according to Raj Shah, deputy White House spokesman.
He said he did not want the White House to have to deal with the "distraction" and went on to accuse Ms Corbett of punching him.
It came shortly after Donald Trump drew criticism for praising another staffer who quit his administration amid similar claims from two of his ex-wives.
The President said Rob Porter, a former staff secretary, had a "wonderful career" and failed to mention the two women who say they were victims of domestic abuse while they were married to him.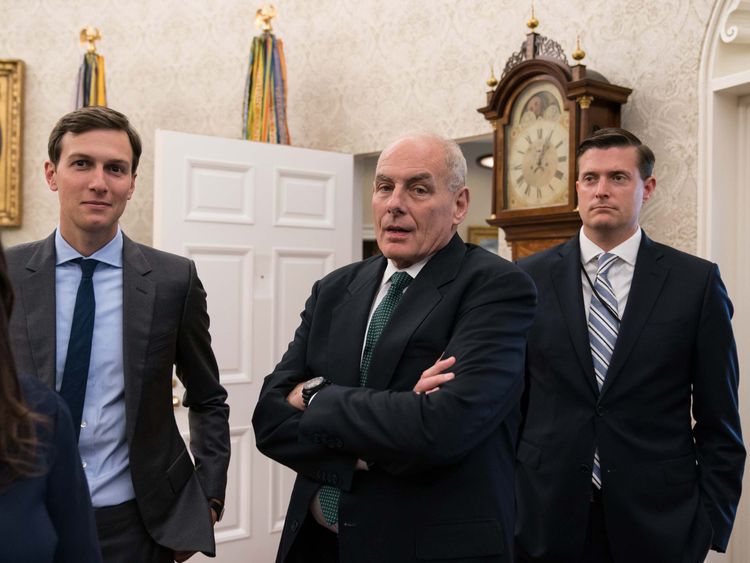 Mr Trump said: "We certainly wish him well, and it's a tough time for him.
"He did a very good job when he was in the White House. And we hope he has a wonderful career and he will have a great career ahead of him.
"As you probably know, he says he's innocent, and I think you have to remember that."
The allegations and resignations are bringing Mr Trump's judgement into question, and Democrat Congresswoman Nydia Valazquez said there was a "culture of misogyny".
Chief of staff John Kelly, who was aware of the allegations also praised Mr Porter, saying "every individual deserves the right to defend their reputation".
The White House later denied that Mr Kelly was ready to quit his role, though there is said to be growing frustration between Mr Trump and his chief of staff. The President is frustrated that the allegations against Mr Porter were not brought to him sooner.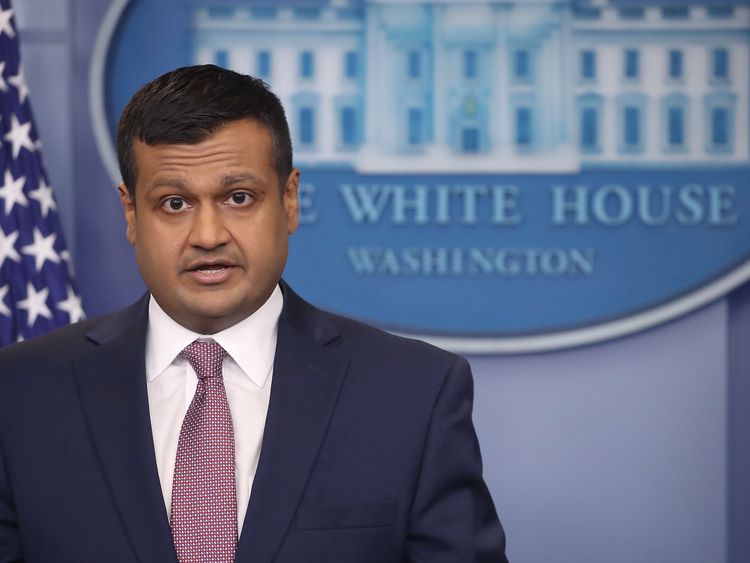 Mr Porter worked at the heart of the White House for a year, but was denied full security clearance.
His ex-wife Jennifer Willoughby told CNN that during her marriage she lived under a "low-grade constant terror of not knowing what I might do to set something off."
Ms Corbett said she didn't report the abuse because of her then husband's links to law enforcement. She admitted slapping him when they were married.
More from Donald Trump
Mr Sorensen's role did not require full security clearance.
He has told the Washington Post that he was the victim of abuse and says he is seeking legal advice to address her defamation.