Corbyn demands damages from Tory MP over spy claim
Jeremy Corbyn has demanded an apology and a donation to charity from a Conservative MP who claimed t..
---
Jeremy Corbyn has demanded an apology and a donation to charity from a Conservative MP who claimed the Labour leader sold British secrets to "communist spies".
Ben Bradley, a Tory party vice-chairman, made the claim in a Twitter message which he subsequently deleted.
Mr Corbyn has branded newspaper allegations that he met with a communist spy during the Cold War "increasingly wild and entirely false".
Lawyers acting for the Labour leader note that while the tweet has been removed, "serious harm has been caused by your libellous statement".
In a four-page letter to the Mansfield MP, they demand that Mr Bradley:
:: Confirms in writing that the defamatory statement will not be repeated in any form;
:: Tweets an apology and asks followers to retweet it;
:: Makes a donation to a charity of Mr Corbyn's choice in lieu of damages;
:: And pays Mr Corbyn's legal costs.
Sky News has contacted Mr Bradley's office for a response to the letter.
"Your statement that our client sold British secrets to communist spies is untrue," the document reads.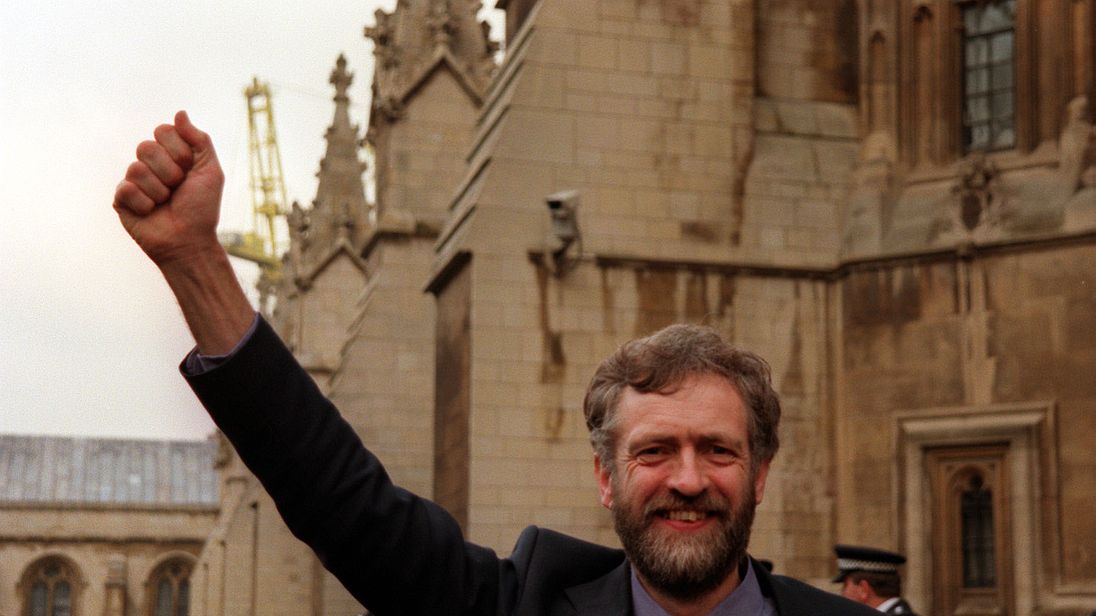 :: Corbyn attacks newspapers over spy 'smears'
"The inference that our client, whom you know to be the Leader of Her Majesty's Official Opposition and the Leader of the Labour Party, had engaged in criminal acts of treachery and spying could not be more seriously harmful of a British citizen, let alone such a prominent politician.
"As the vice-chairman of the Conservative Party you are fully aware of the serious harm that was caused or was likely to be caused to our client's reputation by your defamatory statement."
The lawyers warn that Mr Corbyn reserves the right to commence legal proceedings if there is not an "immediate and positive response" from Mr Bradley.
Perhaps inevitably, the furore was mentioned during Prime Minister's Questions, which took place around an hour after the letter emerged.
More from Jeremy Corbyn
Theresa May remarked at one stage that Britain was "unconditionally committed to the safety and security" of Europe, adding: "Can I congratulate [Mr Corbyn] because normally he stands up every week and asks me to sign a blank cheque – and I know he likes Czechs."
The nonplussed Labour leader feigned a yawn in response to the jibe.