Ex-Save the Children CEO behaved 'inappropriately'
Save the Children has apologised to three women who complained about inappropriate behaviour by its ..
---
Save the Children has apologised to three women who complained about inappropriate behaviour by its former chief executive.
The charity has admitted that claims against Justin Forsyth in 2011 and 2015 were not properly dealt with.
Mr Forsyth, who is now deputy executive director of UNICEF, said that he made "some personal mistakes" during his time at Save the Children.
In a statement, he added: "I recognise that on a few occasions I had unsuitable and thoughtless conversations with colleagues, which I now know caused offence and hurt.
"When this was brought to my attention on two separate occasions, I apologised unreservedly to the three colleagues involved."
Mr Forsyth said he "thought the issue closed many years ago", but the charity has said a further review was required after concerns were raised that "matters should not have been left as they were".
UNICEF said it was aware of the past complaints, with a spokeswoman adding: "We welcome Mr Forsyth's decision to come forward and acknowledge past mistakes.
"We are discussing this matter with Mr Forsyth and his former employer so we can take appropriate action."
::Aid worker: 'I was drugged and raped by a fellow humanitarian'
Mr Forsyth was chief executive at Save the Children from 2010 to 2015, during which time Brendan Cox, husband of murdered MP Jo Cox, was also working for the charity.
Mr Cox has admitted some of his behaviour towards women during his time at Save the Children would have made them feel "uncomfortable" and said he would take "take full responsibility" for his actions.
He has stepped down from two charities he helped set up in the wake of his wife's murder and apologised for the "hurt and offence" that some of his past behaviour at Save the Children had caused.
Save the Children said it will be conducting a review into the charity's "organisational culture" in the coming weeks – and the organisation "sincerely hopes" complainants will feel able to help with their investigation.
Measures will also be introduced to preserve staff safety and address "any behavioural challenges among senior leadership".
More from Oxfam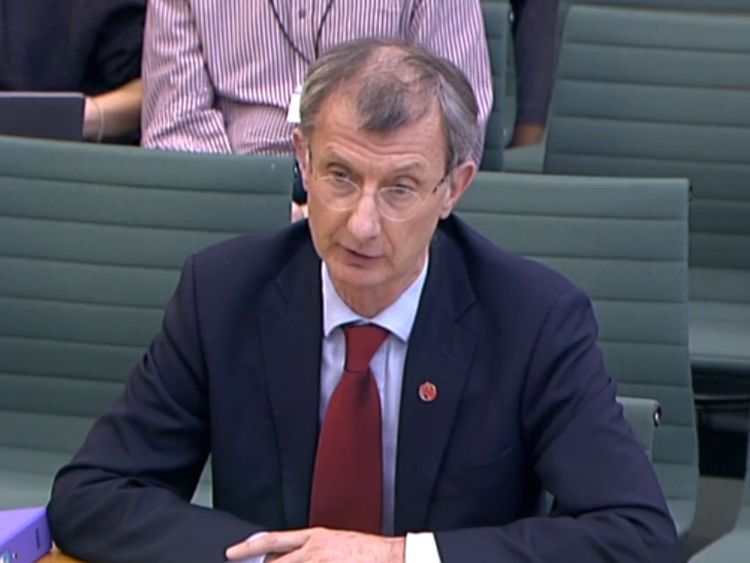 Current chief executive Kevin Watkins appeared before a committee of MPs on Tuesday and insisted the organisation was "not complacent" about allegations against staff.
Oxfam's beleaguered chief executive Mark Goldring also gave evidence to the committee and confirmed that 26 new cases of inappropriate behaviour were being investigated and that 7,000 regular donors have stopped giving money to the charity following allegations of sexual misconduct against some of its workers in Haiti.