The one thing Joanna Lumley says you should never do in an argument, if you want your marriage to last
In a new romantic comedy film Finding Your Feet, Joanna, 71, stars alongside Imelda Staunton and Cel..
---
In a new romantic comedy film Finding Your Feet, Joanna, 71, stars alongside Imelda Staunton and Celia Imrie, who all find a new lease of life in a colourful community dance class.
She will present the 2018 BAFTAS next Sunday (18 February), taking over from Stephen Fry. Married to conductor, Stephen Barlow, 63, for over 31 years, the couple live in London. She has one son, Jamie, 50, and two granddaughters, aged 15 and 14. Here, she opens up about taking buses and the Tube – and her passion for peanuts…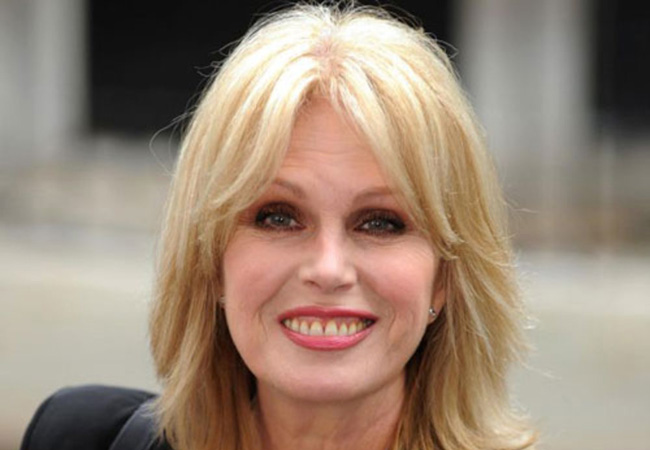 I loved the positive message of my new movie. I thought the story was enchanting because it is a love story where somebody changes quite late in life from what they were always rooted in. The film also shows the positive power of dance, which I've always loved. All these great things that nature gives us, we sometimes forget to use to make ourselves feel better!
I think it's important to keep romance alive in a relationship. Stephen and I have been together a long time and I think it's very easy to preach when you are happily married, but what I would say is never look down on your partner, on what they say or what they do. Respect them. We quite often go away from each other for various things; he has to work away from home sometimes and I go on these long trips, so we never take each other for granted.
I dream of sitting and drawing landscapes but I never have time… Hopefully in my next life! I love walking, I walk to the Tube and I like catching buses, I rush around. I am busy, active. I say use it or lose it! I try and have good posture, too. If you hold yourself well, move well, you make yourself well. It's impressive to see how it can alter the way you feel.
I'm lucky that I'm healthy but I do believe being vegetarian has something to do with it. I've been one for about 40 years. That helps. Not that I have a sweet tooth, but I think I am fairly careful about not sitting down and eating 17 cakes in a row. I have lucky genes and a kind of self-discipline. But I have to tell you, salted peanuts are my guilty pleasure – very, very bad indeed. I can eat 3kg at one sitting. And one of the blissful things about having been Patsy is that people tend to say, 'Oh, Joanna's coming, we must give her a glass of champagne!' And you go, 'Oh my gosh, what a surprise!' I don't drink a lot but a little treat occasionally, an unexpected glass of champagne – not vases of it – is gorgeous.
There is something lovely in that I've known Jennifer [Saunders] solidly for 25 years. We've never drifted apart. We're hopeless at keeping in touch outside work though, we're both always so busy and go, 'When will this ever end?' She is being brilliant in a play at the moment. It has just opened and I am going to see it when the dust has settled. Another Ab Fab? That's up to Jennifer. But we all agree that we so adored everything we got to do with the show, including the film, that sometimes it is better to leave it.
I love being a grandmother. My two granddaughters live in the north of Scotland. I adore them! However, I'm not a traditional grandma, in the sense that they can't come back to my house for tea after school, but they often visit for a week at a time, and the younger one, Emily, is playing electric guitar in rock group at the school concert, so I'm flying up for that. And I've been up to see Alice, the elder one, in the school play, too. She's doing brilliantly. I just feel as proud as punch.
I am so excited to be presenting the BAFTAs. Isn't it thrilling? To have a passion for films, and now to have the Fellowship of BAFTA and to have won BAFTAs too…it's such a huge honour. I've known Stephen Fry for ages and I spoke to him, and he couldn't have been more encouraging and darling about it. I'm not nervous at all. I'm excited and I can't wait!

✱ Finding Your Feet is released across the UK on 23 February
The post The one thing Joanna Lumley says you should never do in an argument, if you want your marriage to last appeared first on Woman Magazine.