Armed officer failed to confront school gunman
An armed officer at the Florida high school campus where 17 people were shot dead failed to confront..
---
An armed officer at the Florida high school campus where 17 people were shot dead failed to confront the gunman during the attack, according to the local sheriff.
Scot Peterson was the armed sheriff's deputy assigned to Marjory Stoneman Douglas High School and the only law enforcement officer present during the six-minute rampage last Wednesday, Broward County Sheriff Scott Israel said.
Mr Peterson's actions were caught on video during the massacre, which ranks as the second-deadliest shooting ever at a US school, carried out by a lone gunman.
::Pictured: 17 victims gunned down in school massacre
:: A-list stars donate millions to Florida shooting victims amid gun control protests
Nikolas Cruz, a 19-year-old former student, was later arrested and charged with 17 counts of premeditated murder in the assault on Valentine's Day.
Mr Israel said: "What I saw was a deputy arrive at the west side of Building 12, take up a position and he never went in."
Asked what the deputy should have done, Mr Israel replied: '"Went in, addressed the killer, killed the killer."
Mr Israel said he had decided on the basis of his review of the video to suspend Mr Peterson, but the officer resigned first.
In 2014, the deputy was awarded the School Resource Officer of the Year for the City of Parkland District according to WSVN Fox.
Two other deputies have also been placed on restrictive jobs for not acting on23 calls sent to the sheriff's department during the past several years.
Meanwhile, over 1,000 people have gathered to remember a 37-year-old assistant football coach and security guard who died while helping students to safety.
Aaron Feis was remembered as a loyal friend and a hero during an emotional funeral service which saw some of his players being pallbearers.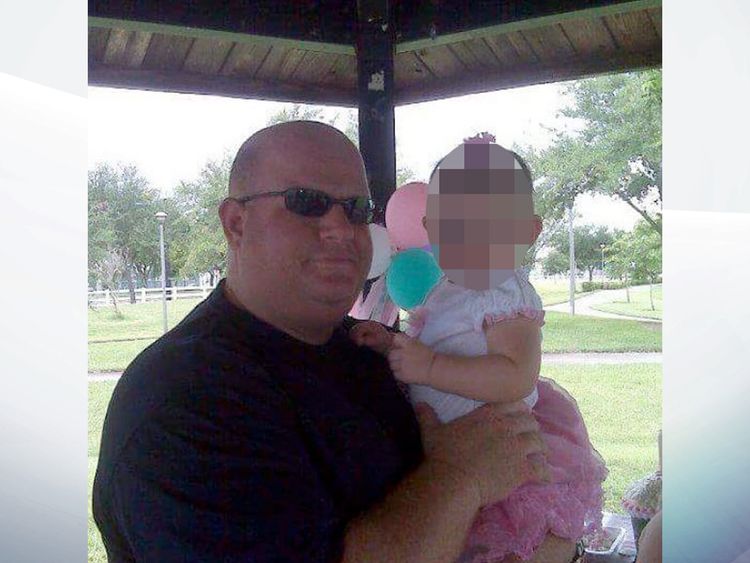 They dressed in black and maroon jerseys and came to the front of the church where 17 candles – one in honour of every victim – lined the back of the stage.
Teachers were due to return to the school on Friday.
"Our new normal has yet to be defined, but we want to get back to it," geography teacher Ernest Rospierski said.
It plans to reintroduce classes on 28 February.
Gun-control campaigners have redoubled calls for bans or further restrictions on assault rifles including a video narrated by campaigner and actress Julianne Moore.
:: 'Do not arm the teachers – it will only contribute to carnage'
More from Florida School Shooting
:: Donald Trump: I never said 'give teachers guns'
:: NRA chief executive says anti-gun lobby 'hate freedom'