Grand Canyon helicopter crash victim dies
One of the British survivors of a helicopter crash in the Grand Canyon that killed three others has ..
---
One of the British survivors of a helicopter crash in the Grand Canyon that killed three others has died.
Jonathan Udall, 32, had been in a critical condition since the crash on Saturday 10 February.
He is understood to have been on his honeymoon with his wife Ellie Milward at the time.
She remains critically injured in hospital, along with Jennifer Barham, 39, and pilot Scott Booth, 42.
More than £21,000 has been raised for Mr Udall and Ms Milward through a JustGiving crowdfunding webpage.
Chris Tucker, who set up the page, wrote on Thursday: "It is with a very heavy heart that I must type this.
"Our good friend Jon Udall has succumbed to his injuries.
"He was strong, brave and I will never forget him. I will update this page when possible. Ellie is critical and is continuing to fight."
Becky Dobson, 27, her boyfriend Stuart Hill, 30, and his brother Jason Hill, 32, also died when an Airbus EC130 B4 came down in the Arizona attraction.
Mohave County Medical Examiner's Office said the three, who are originally from Worthing, West Sussex, died from multiple injuries.
The group had been celebrating Stuart Hill's 30th birthday with a holiday in Las Vegas.
Prayers were said for Mr Udall and the other survivors at a memorial service to the Hill brothers and Miss Dobson in Worthing last Friday.
Rev David Hill, the father of the brothers, told reporters outside St Matthew's Church that he felt "incredibly raw" and he was thinking of all "six wonderful people".
He said: "If I say one thing to the people listening: When you next see your children or anyone who matters the most to you, give them a hug.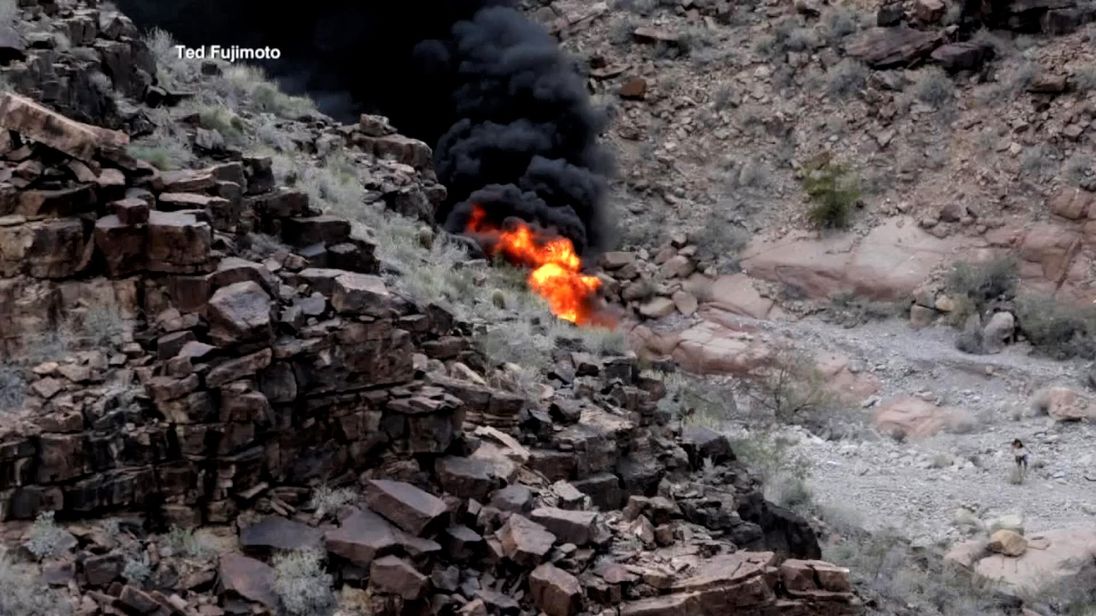 "It may sound very trivial but the very last thing that I gave my children was a hug.
"That hug I will remember for the rest of my life."
The helicopter crashed in a section of the Grand Canyon outside of the national park where air tours are not as thoroughly regulated.
The aircraft, operated by Papillon Grand Canyon Helicopters, came down in a rocky wash while approaching landing pads at Quartermaster Canyon after flying from Boulder City, Nevada.
The National Transportation Safety Board is investigating the cause of the crash.
An NTSB preliminary report released two days ago said the helicopter made at least two 360-degree turns before crashing.
More from US
"Subsequently, the helicopter made at least two 360-degree left turn revolutions as it descended into the wash below where it impacted terrain and a post-crash fire ensued," it said.
A full NTSB report will not be done for more than a year.