Meghan Markle targeted in terrifying 'racist hate crime'
Mandatory Credit: Photo by Tim Rooke/REX/Shutterstock (9253322ca) Meghan Markle Prince Harry and Meg..
---
A suspicious package was earlier this month sent to Meghan Markle at St James's Palace, in an incident which the police are now treating as a 'racist hate crime'.
In the package, sent on 12th February, was a letter containing white powder. The letter sparked fears that the substance could be anthrax – an infectious powder which is potentially deadly.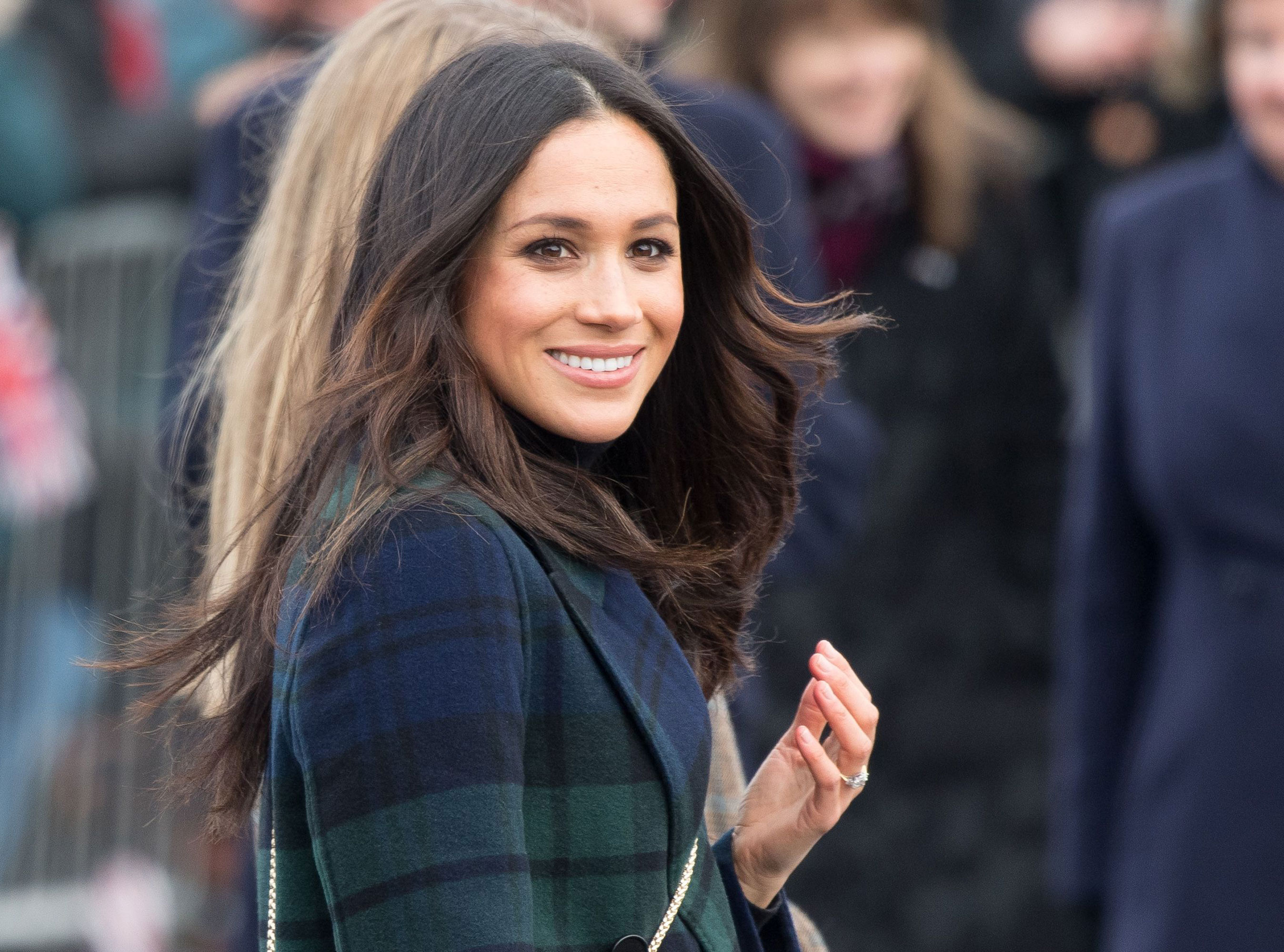 Thankfully, the powder was found to be harmless. Detailing the incident, Scotland Yard said in a statment, 'Police are investigating after a package containing a substance was delivered to St James's Palace on Monday 12 February.
'The substance was tested and confirmed as non-suspicious. Officers are also investigating an allegation of malicious communications, which relates to the same package. No arrests; inquiries continue.'
However, the police have continued to reveal that a racist letter was also shared alongside the powder – meaning the delivery is now being treated as a racist crime against Meghan.
The letter is now being investigated by counter-terrorism police.
(St James's Palace)
Scotland Yard said, "Officers are also investigating an allegation of malicious communications, which relates to the same package, and it is being treated as a racist hate crime.
"The matter is being investigated by officers from the Met's counter-terrorism command."
While the couple have been informed of the incident, they have made no response.
The Guardian reached out to St. James' Palace for comment, but they stated that it was now a matter for the police.
Of course, it's sadly not the first time that Meghan has been subject to racist abuse since news of her relationship with Prince Harry surfaced.
Just a few months into their courtship, Harry was forced to defend his fiancee in an official statement, after a wave of comments about her face.
The statement read, 'His girlfriend, Meghan Markle, has been subject to a wave of abuse and harassment.
'Some of this has been very public. The smear on the front page of a national newspaper; the racial undertones of comment pieces; and the outright sexism and racism of social media trolls and web article comments.
READ MORE: Meghan Markle SLAMMED by petition as she faces backlash over her royal role and title
'Prince Harry is worried about Ms. Markle's safety and is deeply disappointed that he has not been able to protect her.'
Meghan is mixed race – her mother, Doria Ragland, is black, while her father, Thomas, is white.
She's often spoken about her pride in her heritage, discussing it in a poignant essay for Elle in 2015.
In the essay, she spoke about growing up as a mixed-raced woman, and how her ethnicity sometimes left her confused.
Meghan wrote, 'I was too young at the time to know what it was like for my parents, but I can tell you what it was like for me – how they crafted the world around me to make me feel like I wasn't different but special.'
She also wrote about her difficulty finding roles when she decided to become an actress, and how her show Suits embraced her mixed heritage.
She continued, "Dream girl' in Hollywood terms had always been that quintessential blonde-haired, blue-eyed beauty – that was the face that launched a thousand ships, not the mixed one. But the show's producers weren't looking for someone mixed, nor someone white or black for that matter. They were simply looking for Rachel.
Patrick J Adams and Meghan Markle in Suits
'In making a choice like that, the Suits producers helped shift the way pop culture defines beauty.
'Some households may never have had a black person in their house as a guest, or someone biracial. Well, now there are a lot of us on your TV and in your home with you. And with Suits, specifically, you have Rachel Zane. I couldn't be prouder of that.'
FROM: Woman & Home, our sister site.
The post Meghan Markle targeted in terrifying 'racist hate crime' appeared first on Woman Magazine.