Moments before fatal hit-and-run caught on CCTV
A car that crashed into and killed two young brothers in Coventry has been caught on camera moments ..
---
A car that crashed into and killed two young brothers in Coventry has been caught on camera moments before the collision.
CCTV has emerged of the seconds before the crash which killed two year-old Casper Platt-May and his six-year-old brother Corey on Thursday afternoon.
Several vehicles are captured travelling down MacDonald Road, before the black Ford Focus which hit the siblings enters the shot.
The collision is out of the frame, but the footage shows a woman running from the right side of the picture towards the car.
A man emerges from the right and runs in the same direction, while a car stops in the road nearby.
Both siblings were taken to hospital with severe injuries. Caspar could not be revived and died a short time later.
Corey died after being rushed into surgery.
A 53-year-old man and a 41-year-old woman were arrested on suspicion of drink-driving and causing death by dangerous driving.
The boys' mother, Louise Platt-May, was with them at the time of the collision but was unhurt.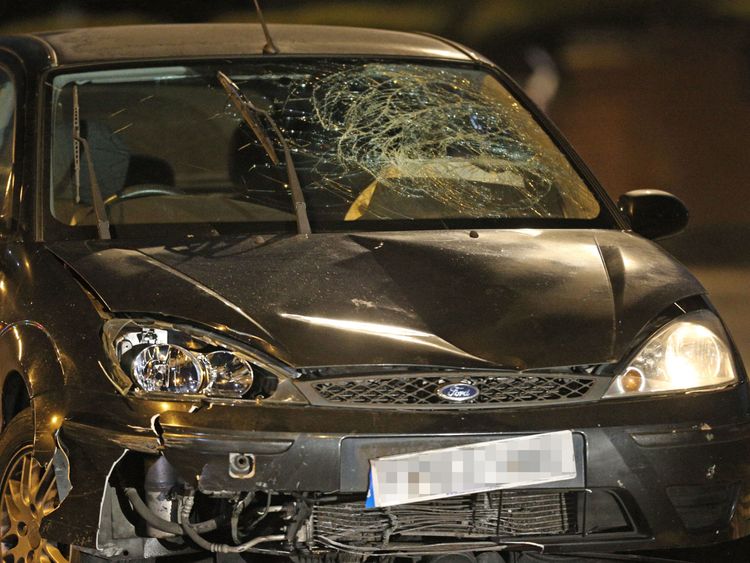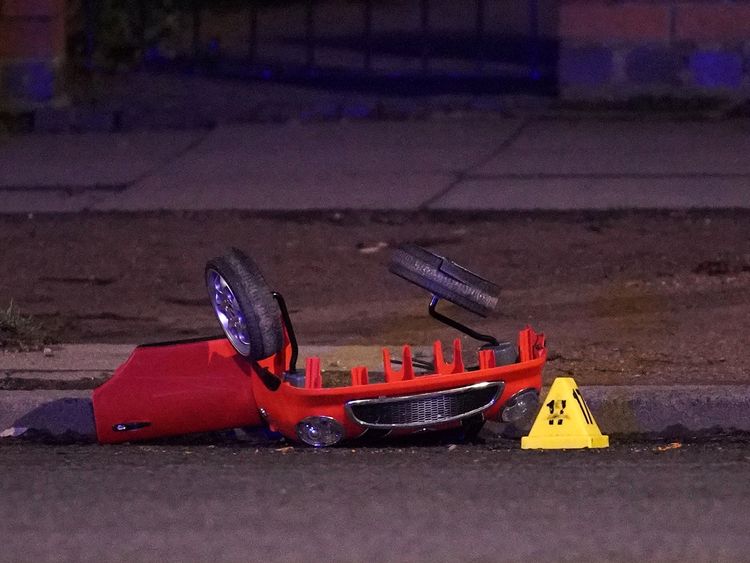 Ms Platt-May said Corey was "amazing" and "never kept still", adding that he "loved school more than any kid I know" and had a passion for football.
Casper was "loving and caring and constantly told his family how much he loved them", she said.
Chelsea Platt-May, the boys' aunt, told Sky News that they had been on the way to a family day out at the park.
"We were all in a row crossing the road, doing our usual checks, double checks, we were all bubbling to go to the park," she said.
"It wasn't until we were about halfway that we noticed that there was a car right next to Corey, and then there was a sound of crushing plastic and the screeching of tyres.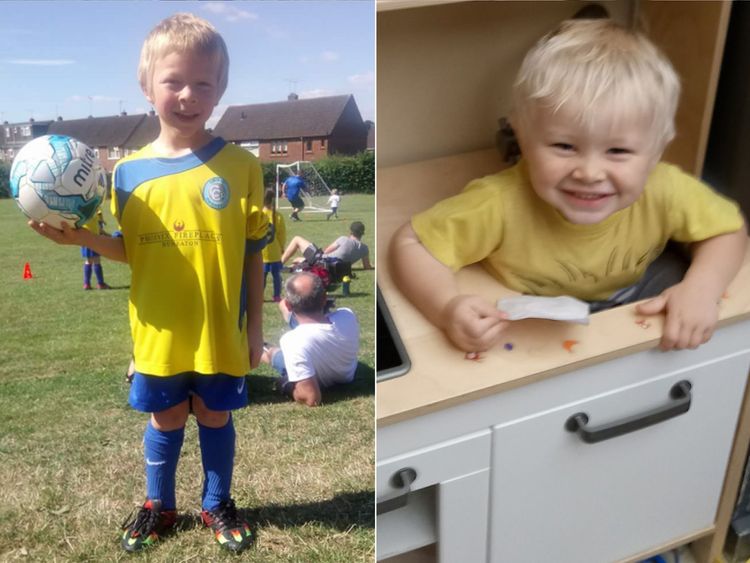 "In that moment of hearing crushing plastic we all froze and it wasn't until we heard a scream that we knew something was wrong.
"I hope – it sounds horrible to say – they didn't suffer and I hope they were going with happy thoughts and not thoughts of pain."
Neighbour Avtar Chagger described hearing a thud from the collision and ran from his home office to try and help.
He attempted to give CPR to Casper while a passing doctor attended to Corey.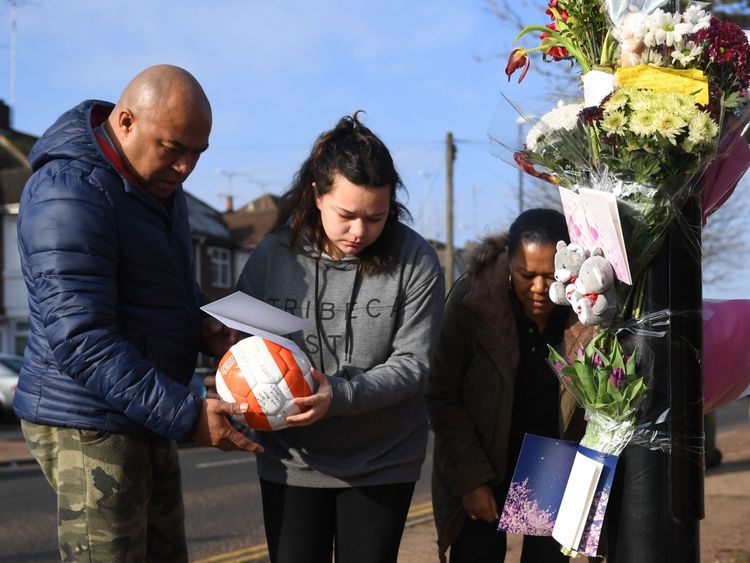 Mr Chagger told Sky News: "The family was crossing the road, the cousins and nephews. It was hell out there, people crying and screaming."
Detective sergeant Paul Hughes, from West Midland Police, said "several" witnesses had come forward.
"Specialist family liaison officers are with the family, who are understandably distraught," he added.
More from UK
"This collision has had a profound effect on the community in Stoke and I would ask people not to speculate on what happened which may cause further distress to the family."
Anyone with information should call West Midlands Police on 101.