#BoycottNRA: Firms turn against US gun lobby
Several companies in the US have ended long-held customer discounts for National Rifle Association m..
---
Several companies in the US have ended long-held customer discounts for National Rifle Association members following the Florida massacre.
An online #BoycottNRA campaign has seen hundreds of thousands of people urge dozens of firms which hold partnerships with the NRA to end their promotional links with the gun lobby.
Companies which have pulled out of NRA promotions include airlines United and Delta, internet security brands such as Symantec and Norton Antivirus; car hire firms Hertz, Alamo and National; identity theft protection company Lifelock; and First National Bank.
Symantec has stopped its discount program with the National Rifle Association.

— Symantec (@symantec) 23 February 2018
United said it was ending a discount it has offered for travel to the NRA's annual meeting.
Delta announced it would be ending its contract with the NRA for discounted rates for group travel.
Several of the 27 firms listed as associated with the NRA by website Think Progress have announced they have cut ties with the organisation.
Many more not featured on the site, including Best Western and Wyndham Hotels, have also ended their relationship with the group.
:: Florida school shooting survivor "unimpressed" by Trump
The push comes in the wake of the deadliest school shooting in America's history in Parkland, Florida, where 17 teenagers were murdered by a classmate armed with an AR-15 rifle.
Outrage following the massacre has prompted widespread protest both in the streets and online, in many cases spearheaded by young people directly affected by the killings.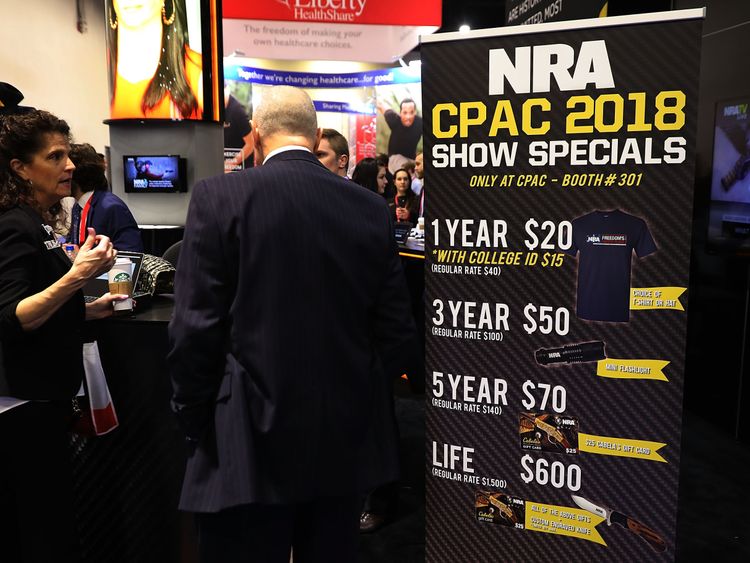 The campaign targeting brands gained momentum on Thursday and Friday, with hashtags such as #BoycottNRA and #DisarmtheNRA being used on social media.
Twitter users told corporate accounts they would stop buying from firms that maintained promotional collaborations with the NRA, which are designed to make the $40 annual subscription to the association more enticing for gun owners.
Contact Amazon support in <2 seconds to show your disapproval of them hosting NRA TV using this special link below. #BoycottNRA

I'm not joking—all you have to do it click it. I did all the hard work for you:https://t.co/2atkHG80dl.

— William LeGate (@williamlegate) 23 February 2018
One user, who created a template urging Amazon to drop its NRA links, said 250,000 people had contacted the group in less than 24 hours.
First National Bank, which ran what was termed the "official credit card" of the NRA, offered discounts, rewards and a bank card co-branded with the rifle association.
It cited "customer feedback" as the reason for the turnaround, telling Twitter users that it would "not renew its contract with the National Rifle Association to issue the NRA visa card".
:: Armed officer did not confront Florida school gunman
Customer feedback has caused us to review our relationship with the NRA. As a result, First National Bank of Omaha will not renew its contract with the National Rifle Association to issue the NRA Visa Card.

— First National Bank (@FNBOmaha) 22 February 2018
We have notified the NRA that we are ending the NRA's rental car discount program with Hertz.

— Hertz (@Hertz) 23 February 2018
However, not all the companies linked to the NRA have dropped their links.
Apple and Amazon are being called on by activists to drop their hosting of the NRA TV app.
Hotel Planner also still appears to be operating with the organisation, as well as FedEx, which gives NRA members discounts on shipping fees.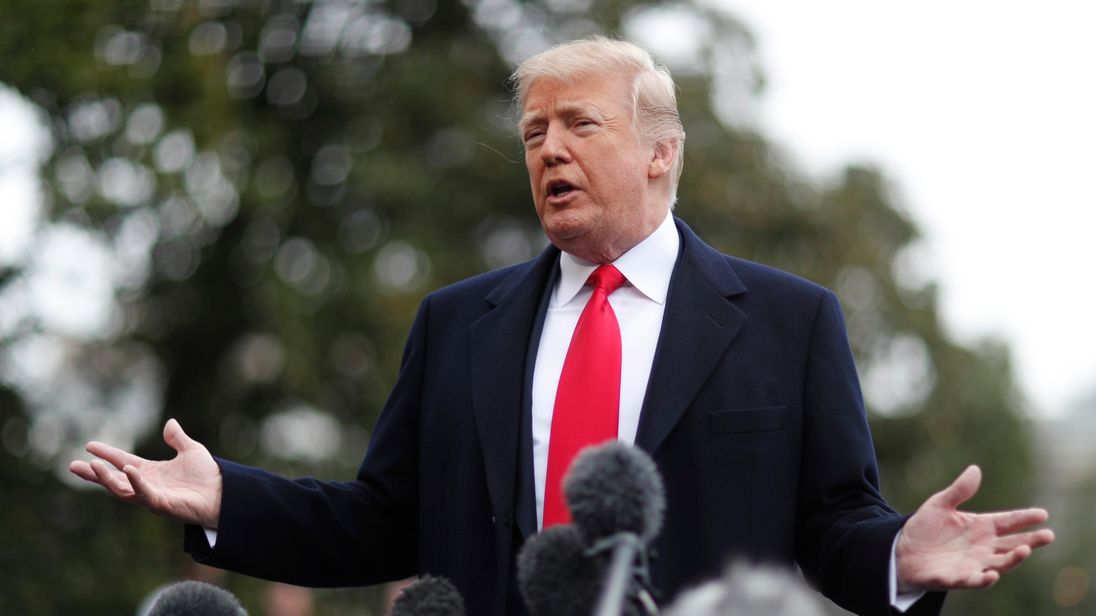 The NRA did not respond to Sky News' request for comment.
More from Florida
However, on Friday it tweeted that "people should take a hard look at the number of failures by the FBI and local law enforcement agencies" rather than gun campaigners.
The head of the lobby group, which has around five million members, said on Thursday that gun control advocates "hate individual freedom".