Farmers forced to cull endangered ponies
Farmers say they have been forced to cull Exmoor ponies because of delays obtaining paperwork provin..
---
Farmers say they have been forced to cull Exmoor ponies because of delays obtaining paperwork proving their pedigree.
The ponies are listed as endangered by the Rare Breed Survival Trust and require a "passport" from the Exmoor Pony Society to be sold.
Not only does the passport increase the animal's value when sold on, it also enables them to attend shows.
Some breeders claim they have waited months for the paperwork to be issued and can't afford to keep the ponies for that length of time.
The breed, which shares many similarities with the primitive horses that grazed the land during the Ice Age, is endangered and almost became extinct after World War II.
Nowadays, many farmers choose to breed the animals to ensure their survival.
They don't necessarily make money from it, but do it for the love and the culture that has been passed through generations.
Marie and Nigel Floyd, who own a farm on Exmoor, have been forced to cull their herd in the past and the situation shows little sign of improvement.
Mrs Floyd is concerned that passport delays will put others off keeping Exmoor ponies, which could be detrimental to the breed.
"It is devastating because these ponies belong to the moor and we want to keep them here," she told Sky News.
"They cost us a lot of money, but for romantic reasons we want them because generations before us have done it, we want our children to do it. Once it has gone it won't come back.
"Exmoor without Exmoor ponies would be awful."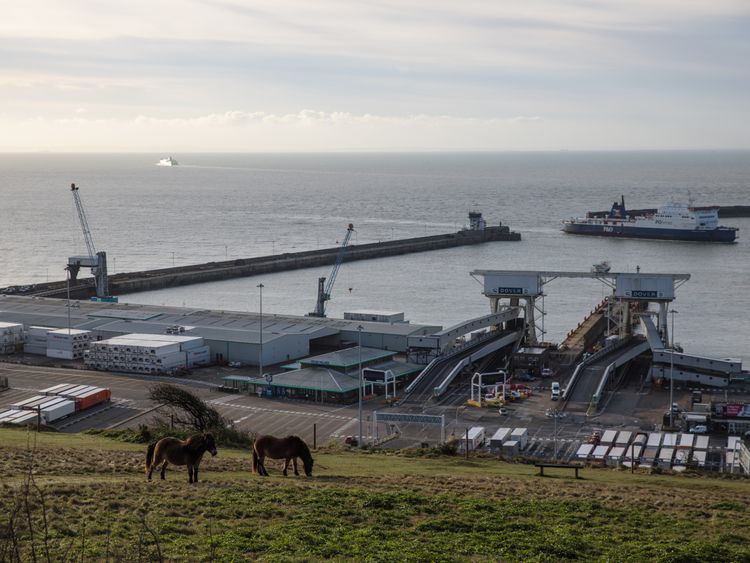 Meanwhile, Mr Floyd, whose family have bred Exmoor ponies in Devon for decades said "some people have culled".
"We have had to in the past. It is the last resort. Paperwork is the first resort.
"We are not allowed to sell the ponies without a passport on them at the time. You can take the pony, but you also have to take the passport as well. They go together."
Whilst on the moors in Devon and Somerset the ponies are semi-feral, some herds have been trained so that people can ride them.
Author Dawn Wescott has written three books on the much-loved breed and has many Exmoor ponies of her own.
She told Sky News: "They are so special. They are incredibly characterful, incredibly beautiful animals. But what is important is that there aren't many of them.
"They are an endangered breed. You can see they have a very distinctive type. They have an ancient look about them, like ancient cave paintings and they are Britain's oldest ancient hill pony breed."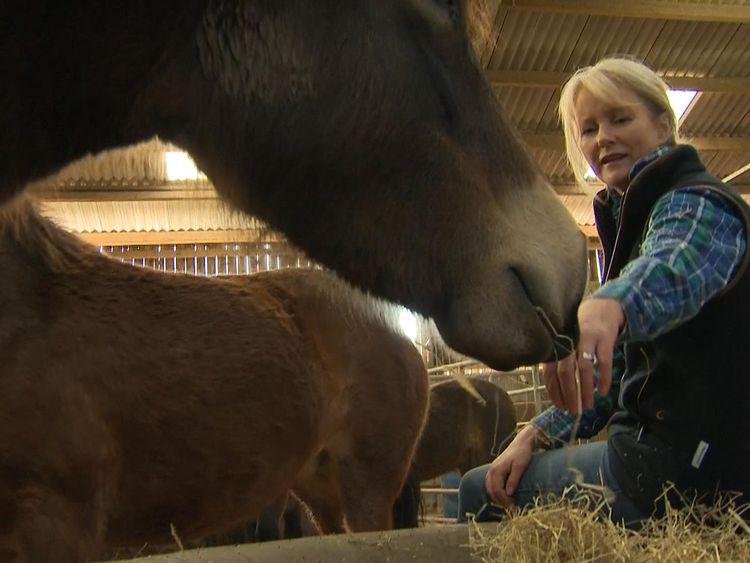 The registration of foals into the Exmoor Pony Society studbook – which is the official list of animals within the breed, whose parents are known – is voluntary.
However, ponies must comply with the society rules that are voted and agreed on by the membership.
The society told Sky News "it normally takes 10 working days for results to be received".
More from UK
"If the information provided by the breeder is incorrect then the society will ask the laboratory to check a number of variable stallions and mares," it said.
"If those variables provide the percentage then the result normally come through within a further one to two weeks, making a total of 20 working days."