Princess Beatrice stuns on the red carpet alongside dashing male guest
LONDON, ENGLAND – FEBRUARY 20: Princess Beatrice of York (L) and Wilfred Frost attend the British He..
---
Princess Beatrice stepped out with a handsome new man on her arm while attending The British Heart Foundation's Beating Hearts Ball.
She was joined by her mother Sarah Duchess of York at the event, as well as the mystery man, who has been revealed to be Wilfred Frost, the middle son of the late TV presenter and actor Sir David Frost.
This is the first time Beatrice has been pictured with a man on her arm since her split with boyfriend Dave Clark in 2016.
Beatrice and Dave called it quits in summer of 2016, and she suffered fresh heartbreak in 2017 when he became engaged – less than a month after their split.
The two had been together for 10 years, and it was assumed that they would eventually marry, so the split came as a shock to many.
A source spoke to the Mail on Sunday at the time of the split, revealing, "Beatrice has become a lot more assertive and confident recently. She gave Dave an ultimatum, but it backfired because he did not ask her to marry him. They both agreed that with no marriage in their future, it was time to go separate ways.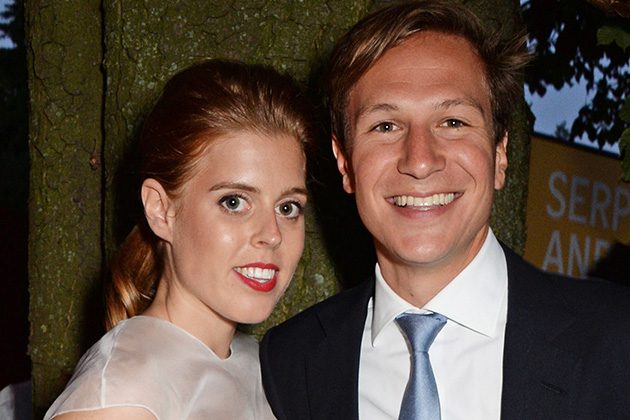 "They had a very co-dependent relationship, so they haven't yet managed to completely cut off contact. They speak occasionally and they sometimes refer to the split as 'a break'. But it has been over for a month now and there doesn't seem to be any reconciliation on the cards."
It seems now Beatrice has decided she is ready for a new man, which begs the question….
What do we know about Wilfred Frost?
He is currently working on US TV, as a cohost on CNBC's Worldwide Exchange.
He attended Eton, and then Oxford, after which he embarked on a career in finance. However, he had a change of heart and decided to follow in his father's footsteps.
And according to a Vanity Fair profile from 2016, he deems being single "part of the fun of being in New York."
Given that Beatrice has at least TWO major weddings to attend this year, she could do with a dashing plus one on her arm!
The post Princess Beatrice stuns on the red carpet alongside dashing male guest appeared first on Woman Magazine.