Tory MP apologises to Corbyn over spy tweet
Tory MP Ben Bradley has apologised and will make a "substantial" donation to charity after claiming ..
---
Tory MP Ben Bradley has apologised and will make a "substantial" donation to charity after claiming Jeremy Corbyn sold British secrets to communist spies, Labour has said.
Mr Bradley, a Conservative Party vice-chairman, was threatened with legal action after he made the allegation about the Opposition leader in a Twitter message which he later deleted.
It followed newspaper claims about Mr Corbyn's contact with a Czech intelligence agent in the 1980s, which the Labour leader has labelled "increasingly wild and entirely false".
Labour said Mr Bradley has now apologised "unreservedly" for the tweet and agreed to never repeat the claims in any form.
The Mansfield MP will make a donation to a homeless charity and a food bank in his constituency, as well as meet Mr Corbyn's legal costs, the party added.
Labour said Mr Bradley has agreed to tweet an apology saying he made a "serious defamatory statement" about Mr Corbyn on 19 February.
"I fully accept that my statement was wholly untrue and false," the apology says.
"I accept that I caused distress and upset to Jeremy Corbyn by my untrue and false allegations, suggesting he had betrayed his country by collaborating with foreign spies.
"I am very sorry for publishing this untrue and false statement and I have no hesitation in offering my unreserved and unconditional apology to Jeremy Corbyn for the distress I have caused him."
Labour said it would not let "dangerous lies" about Mr Corbyn go unchallenged.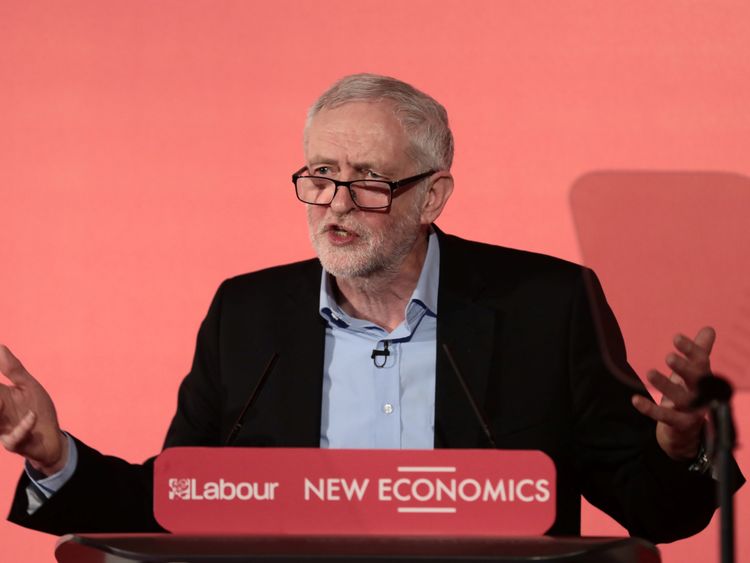 A spokesman for the Opposition leader said: "We are pleased Ben Bradley has admitted what he said was entirely untrue and apologised, and that charities in Mansfield will benefit.
"Following the botched smear campaign against Jeremy, this case shows we are not going to let dangerous lies go unchallenged."
While Mr Corbyn's office acknowledged that he had met a Czech diplomat for tea in the Commons, they said any claim he was "an agent, asset or informer for any intelligence agency is entirely false and a ridiculous smear".
It comes after a former spy chief insisted Mr Corbyn did have "questions to answer" over his Cold War links.
Sir Richard Dearlove said the Labour leader should have "taken care to avoid" meeting a Czech agent and cannot just "laugh off" the claims.
More from Jeremy Corbyn
The ex-MI6 boss said holding only a couple of meetings with Jan Sarkocy would amount to "stupidity", but if the spy's claims that many more took place were true then "this affair takes on a completely different aspect".
Labour said Sir Richard should not be "trying to give credence to these entirely false and ridiculous smears".