'I don't shy away from controversial topics': Marcella's Anna Friel on her next ITV drama
EDITORIAL USE ONLY. NO MERCHANDISING Mandatory Credit: Photo by Ken McKay/ITV/REX/Shutterstock (5622..
---
Rochdale-born actress Anna Friel sprang to fame at the age of 16 playing teenage lesbian Beth Jordache
 in Brookside, before establishing herself on the big screen with movies such as The Land Girls and Rogue Trader.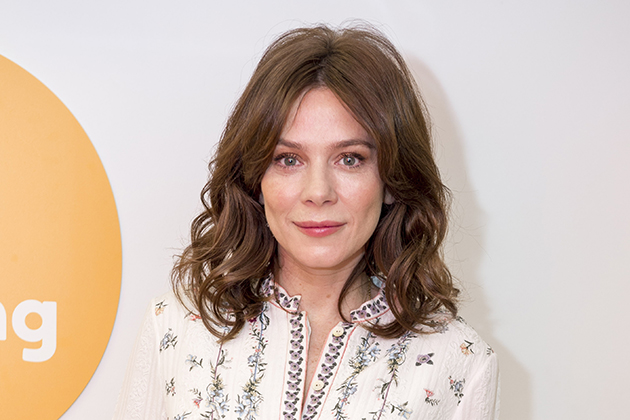 Photo by Ken McKay/ITV/REX/Shutterstock (5622330as)
Anna, 41, has a daughter, 12-year-old Grace, from her former relationship with Harry Potter actor David Thewlis, and currently lives in Windsor, Berkshire.
She talks to us 
about the new series of ITV crime drama Marcella, and how she juggles being 
a busy actor and a single mum.
'Marcella was the first time I've worked in London for a few years and I have completely fallen in love again with 
our city. I say 'our' city, but I've been 
here since I was 18.
It's great to come 
back and make a film set in London. For research, I was partnered with a female detective and my big question to her was, "Do you use your womanliness to your advantage in being a detective? Or do 
you find it gets in the way?" And she 
said, "I would just be exactly as I am."'
Photo by ITV/REX/Shutterstock (5635494bk)
'We had child psychologists for the young actors and they had great chaperones. I would distract them as soon as there were any harrowing scenes – I'd literally take their hand and we'd go and put music on, and feel uplifted.
And we'd make little videos that their head teachers could watch – and you realise your age when they say, "My headmaster used to really fancy you!"'
'I always make sure Grace is my priority and I travel back home every night when filming Marcella, even though she'll be 
in bed, so we can have a snuggle and Mama's there in the morning so she 
can feel me.
I promised that, as soon as I've finished filming, we can go on adventures. We did St Lucia this time, and we've done Uganda and Vietnam together.
We try to choose a destination that we've never been to – one that's challenging, so we have to work together. It's such a precious time that, in St Lucia, I decided not to use my phone while we were there.'
'Grace is at American school, which is just 20 minutes away from our home 
in Windsor. I still have my house in LA 
and I was there two weeks ago, but I haven't lived there for a long time now.
Photo by Jo Davidson/SHM/REX/Shutterstock (9434273jr)
Grace has started to express a little 
more enthusiasm for acting. She's concentrating on her music at the moment, because she's got a very fine voice and she's an exceptional guitarist.
I'd encourage her to do whatever she wants, but the academic side is also important and she needs to read more!'
'I'm 41 now and I can't believe how attitudes have changed since I was 
16 and Beth Jordache had her Brookside kiss.
How far we've come in 25 years is unbelievable. I recently played a lesbian in the American drama The Girlfriend Experience, and just because it was two girls, people said, "Gosh… going back to your roots are we?" I think that's quite insulting because, how many heterosexual characters have I played since Beth?'
'I don't shy away from controversial topics. My next project is an ITV drama called Butterfly in which I play the mother of a transgender child.
I went 
to meet some transgender children the other day and I came away thinking about how ill-informed I'd been by all the books 
I'd read.
I mean, the whole thing about puberty blockers and what that does
to your hormones. And then you feel 
so much responsibility because every 
parent there said, "please tell our story… please tell our story".'
✱ You can watch Marcella on 
Mondays, at 9pm on ITV
The post 'I don't shy away from controversial topics': Marcella's Anna Friel on her next ITV drama appeared first on Woman Magazine.