Trains cancelled as 'Beast from the East' arrives
A snowy blast – dubbed "the Beast from the East" – is set to cause havoc for commuters today as trai..
---
A snowy blast – dubbed "the Beast from the East" – is set to cause havoc for commuters today as train operators limit or cancel services and forecasters predict disruption to roads.
Temperatures colder than the Arctic Circle could been seen in some parts of the country as the extreme weather continues into the week.
The Met Office warned of "heavy snow showers" and said travel delays on roads were "likely" with some people being left stranded as a result.
A spokesman said: "Some delays and cancellations to rail and air travel are likely. There is a good chance that some rural communities could become cut off.
"Power cuts are likely and other services, such as mobile phones, may be affected."
Greater Anglia said it was limiting train services from Monday ahead of the freezing weather.
On its website, it warned that due to weather forecasts of sub-zero temperatures and large amounts of snow that it would stop its Monday night train services at 10pm. A limited service is expected to run on Tuesday.
South Eastern told commuters to finish journeys by 6pm on Monday to avoid disruption.
C2C said it could implement limited services too and said services after 9pm on Monday could be altered or cancelled.
Transport for London (TfL) urged Tube users to check before travelling as disruptions were possible on Underground and Overground services.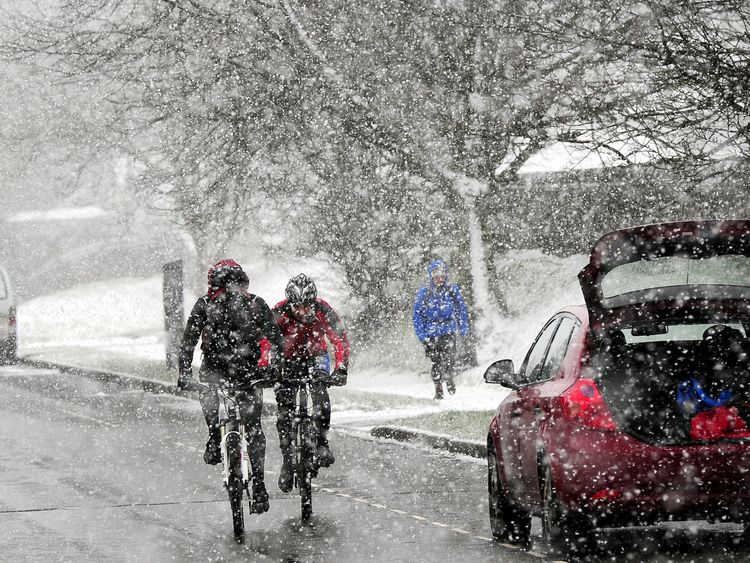 The disruption to train services comes after amber warnings of snow have been issued by the Met Office for northeast, central and southeastern England for Tuesday and eastern Scotland for Wednesday.
The Met Office also issued yellow weather warnings for Monday, Tuesday and Wednesday.
Temperatures as low as minus 5C were recorded over the weekend. It is the lowest temperature recorded in the week leading up to 1 March – the start of spring – since 1986.
The wind chill in the UK, which could see parts of the country drop to temperatures as cold as -15C (23F), is on par with forecasts for parts of northern Norway and Iceland.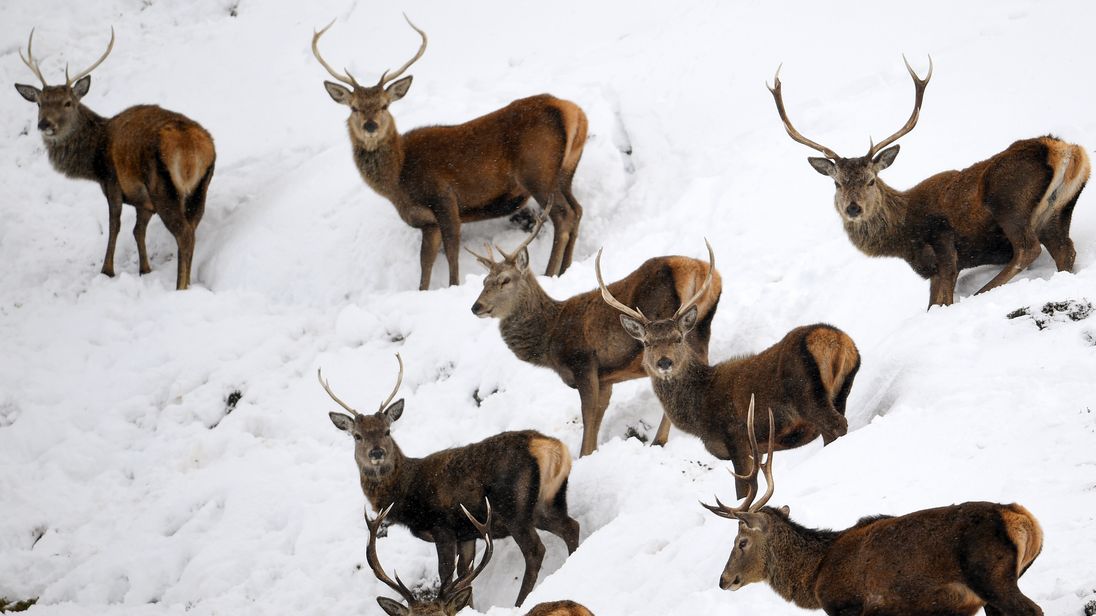 The Met Office is predicting up to 20cm (7in) of snow in some parts of eastern England, Scotland and Northern Ireland by the end of Wednesday.
"The UK is on track for some really cold weather this week. It's not going to be record-breaking, but it'll be pretty exceptional – winds are going to make it feel -10C (14F) to -15C (23F) during the day," said Met Office meteorologist Charlie Powell.
He said snow showers from Sunday night would work its way down the east coast before moving across the country and reaching Wales on Monday.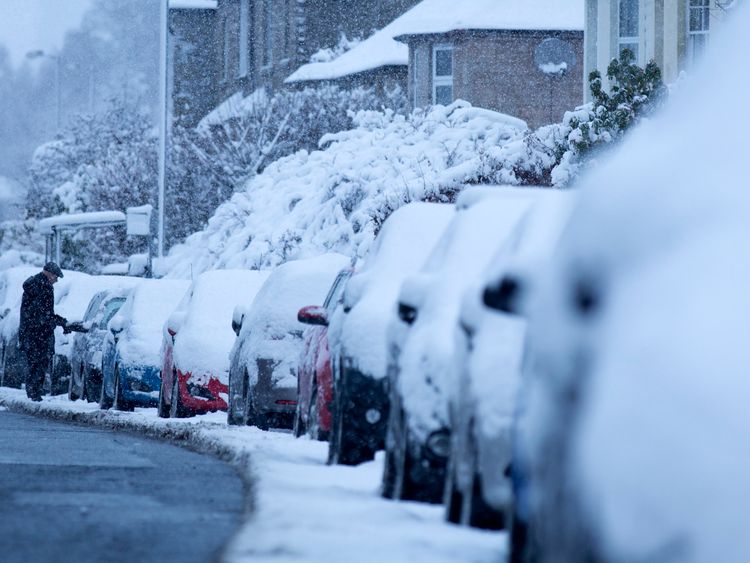 "Winds are then going to strengthen and we could see some easterly gales through the eastern Channel and east Anglia by the middle of the week," said Mr Powell.
More from snow
"That's going to make it feel really cold, daytime temperatures on Wednesday and Thursday will be struggling to get above freezing for most of the country."
He added: "We don't want to scare people, but people should make sure they are prepared for some seriously cold weather."