300 jobs at risk as Ryanair cuts Glasgow routes
Ryanair is to dramatically slash its presence at Glasgow Airport due to Brexit pressures on Scotland..
---
Ryanair is to dramatically slash its presence at Glasgow Airport due to Brexit pressures on Scotland.
The Irish budget airline announced on Tuesday it is closing its Glasgow International base due to uncertainty created by Brexit.
It is reducing its 23 Glasgow routes to three – Dublin, Wroclaw and Krakow.
One aircraft and nine routes will move to Edinburgh Airport instead.
The cuts place 300 jobs based out of Glasgow Airport at risk, Radio Clyde News reported.
Eleven new routes will be added to Edinburgh as it has a more balanced inbound and outbound passenger flow, the airline said.
David O'Brien, chief commercial officer of the Irish airline, said: "We think Brexit is particularly threatening to Scotland and its economy, and particularly to the aviation industry.
"Sadly our Glasgow base will close, about half a million of those passengers will transfer through Edinburgh. The weaker Scottish economy is even weaker in Glasgow and we simply can't bear the air passenger duty of £13.
"£13 is more than a third of Ryanair's average fare.
"So the very, very good work of the hardworking management team and staff at Glasgow Airport to produce an efficient airport is undone by a flat tax which pays no attention to the airport charge or the airfare paid by the passenger.
"We told the Government our growth at Glasgow was based on their promise to abolish APD (air passenger duty) which subsequently morphed into a promise to have APD.
"We have lost patience, there are other markets in Europe and the UK which offer more compelling propositions."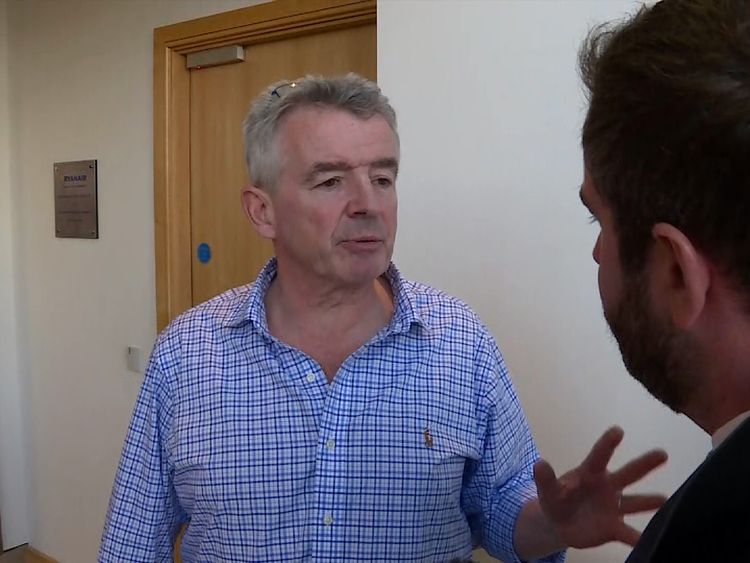 Stuart Patrick, chief executive of Glasgow Chamber of Commerce, said the group was "extremely disappointed" and "surprised".
Mr Patrick said: "We're extremely disappointed by this announcement and our immediate concern is for the people whose jobs may be affected as a result.
"Glasgow Airport has undergone a period of significant growth so to hear a carrier is choosing to reduce its services is quite surprising. The city's hotel occupancy figures reaffirm this level of traffic, with Glasgow sitting above London in terms of percentage of total full rooms.
"The economic uncertainty and weak position of the Pound as a result of Brexit are both major contributing factors to this decision.
"Looking ahead, it reinforces the absolute necessity for the Scottish Government to deliver on Air Passenger Duty promises, which have unfortunately stalled.
"This policy stagnation needs to be addressed urgently if we are to remain competitive, attract more visitors and deliver inclusive growth in the West of Scotland. Twenty air routes have been lost overnight because of this delay and we don't want to see any more.
"We must redouble our efforts behind the ambitious plans for visitor growth, including full backing for the airport's route development strategy and swift decisions to support important investment plans like those for the next phase of the SEC – sustaining Glasgow's world-class offering."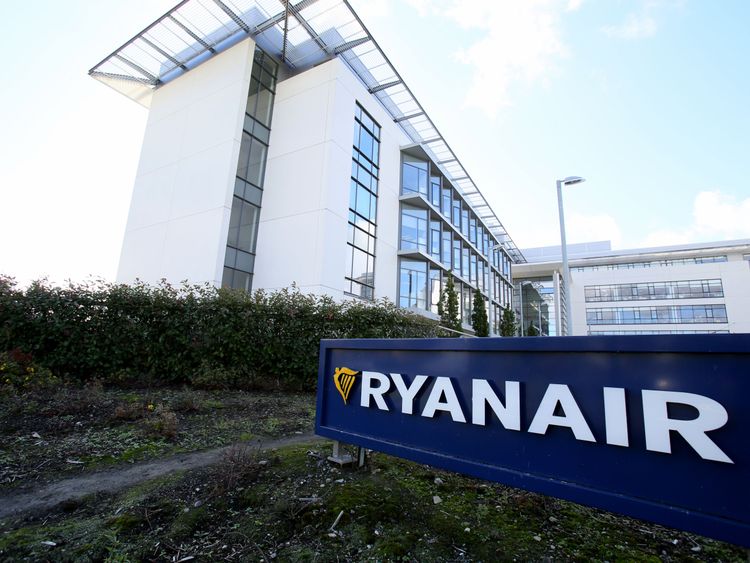 The move comes just 24 hours after Ryanair pilots called for the airline's chief executive, Michael O'Leary, to quit after 23 years in the job.
A letter from the European Employee Representative Council (EERC) – an unofficial body representing mostly pilots based on the continent – said the no-frills carrier has failed to stem an exodus of pilots to rivals.
Ryanair faced down a wave of anger last year after it was forced to cancel thousands of flights due to a pilot rota blunder.
More from Ryanair
It averted the prospect of strike action during the crucial festive season after saying it would recognise unions for the first time, although the airline has only struck a recognition deal with a union representing British-based flyers since then.
Mr O'Leary has admitted strikes are likely over Easter as a result of continuing issues, though the EERC has dismissed that as "alarmist" and continued to offer mediation services.