Hundreds stranded on snowed-in Scottish motorway
Hundreds of motorists faced a freezing night stuck in their cars for hours, stranded on one of Scotl..
---
Hundreds of motorists faced a freezing night stuck in their cars for hours, stranded on one of Scotland's busiest motorways – the M80.
One woman tweeted that she had been stuck in her car for more than 13 hours after the road between Glasgow and Stirling became gridlocked in two separate locations.
The huge tailbacks were caused after lorries became jack-knifed and accidents disrupted the flow of traffic.
"Terrified" driver Lesley Forster, who was stranded near Haggs in central Scotland, told Sky News: "The first hour was fine but its just been chaos, we never saw a gritter, there's no emergency services, nothing."
She said a local had "come out with a wee sledge walking along with fruit and water" for drivers and said "he could not go to bed and leave us all sitting out here".
She added: "There was no problems (in Edinburgh) and it's only when I hit this M80… in the morning, every time at night there's a problem here."
Another driver, Jim Elder, who was stranded 19 miles from Glasgow for nine hours, said traffic had only started moving slowly in the early hours of Thursday morning.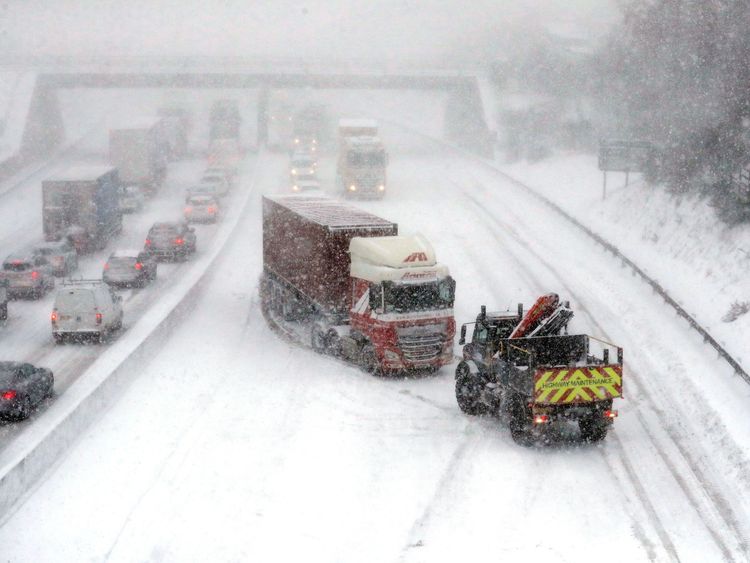 He told Sky News: "We knew that this would be the worst bit but it far exceeded what we thought was going to be expected and we also didn't expect the amount of stuck cars, break downs and accidents."
Mr Elder said he was "hopeful" of getting to Glasgow and finding a hotel but admitted he might have to spend the night sleeping in his car.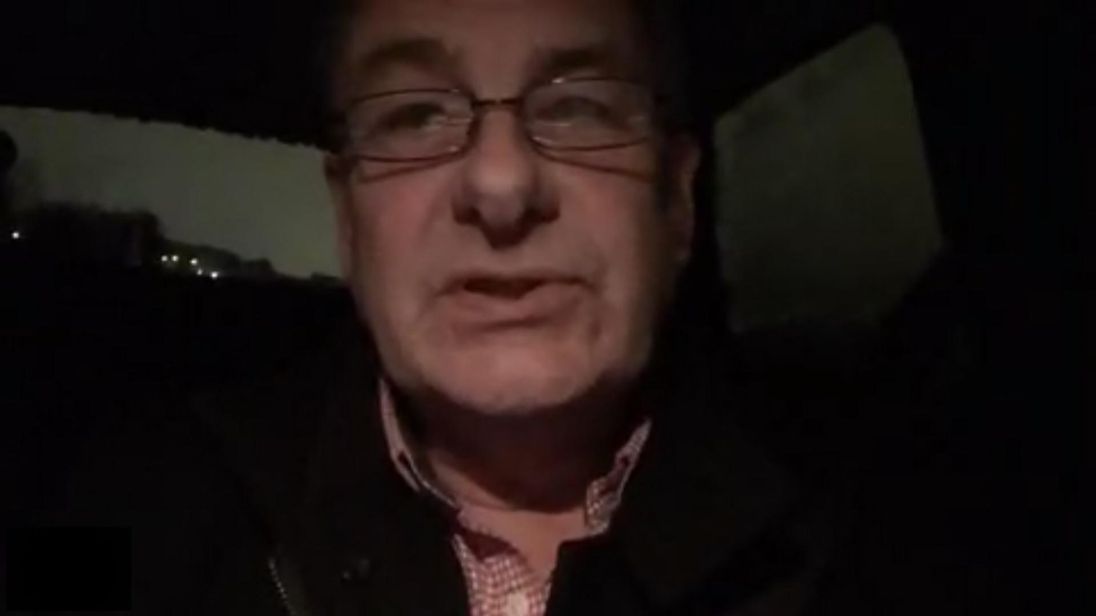 Peter Heath, deputy assistant chief officer at Scottish Fire & Rescue Service (SFRS), said emergency services were now at the scene.
"SFRS teams are on site at the M80 to support the drivers in the red warning area. Bottled water and food being given out," he tweeted.
"We are working with Police Scotland and partners to help keep things moving and offer support."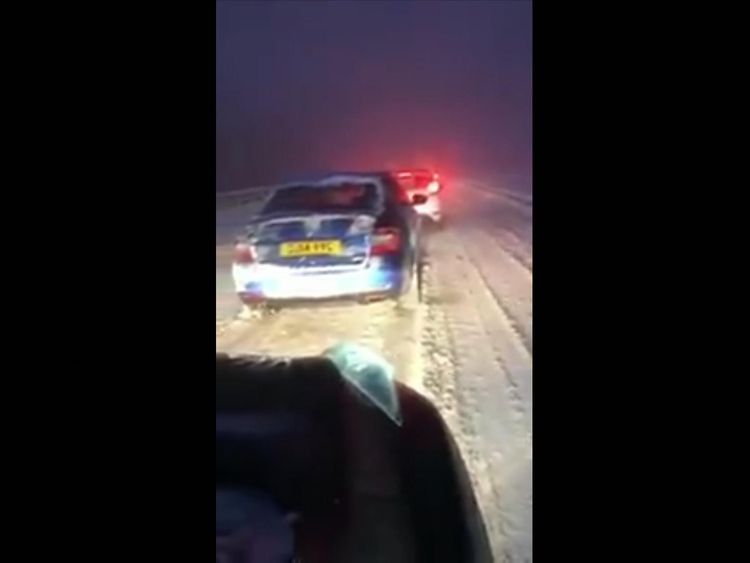 He said his colleagues would be out "all night" and warned drivers to stay off the roads.
People had been told to avoid driving after the Met Office issued a red snow warning for Scotland on Wednesday.
The red alert warns that "risk to life is likely" and people "should take action now to keep yourself and others safe from the impact of the weather".
Traffic Scotland had also reported accidents on other major routes including the A1, A74(M) and M8 – as well as the M80.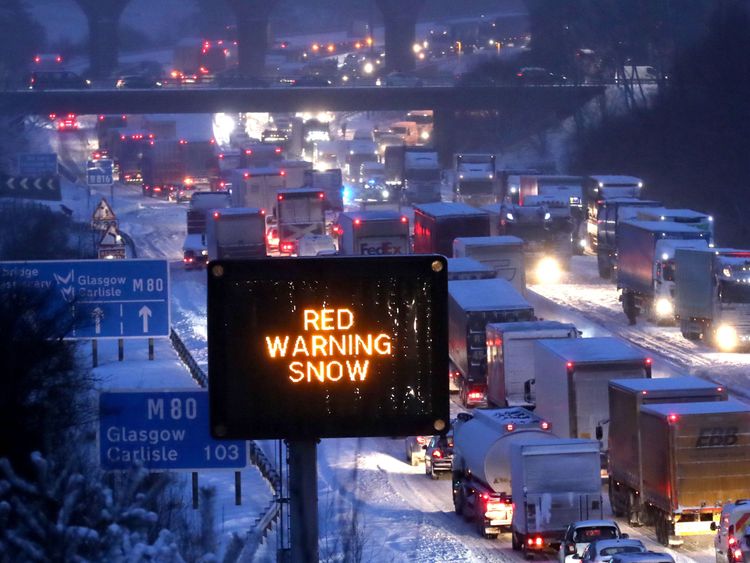 Scottish MSP and Transport Minister Humza Yousaf has since said he would be holding talks with employers after people were left stranded while travelling for work.
He told Reporting Scotland: "Some employers have been extremely flexible, but clearly some haven't.
"There will be some conversations I'll be having after this weather event because I have seen HGVs that are carrying home furniture, stationery and piping.
More from Scotland
"Now, I'm not convinced that that is all necessary and many of the incidents we've seen have involved a loss of traction from HGVs."
The M80 was one of several major roads in Scotland that was closed last month after night of heavy snow.