Spy row: Chemical weapons watchdog to investigate
Chemical weapons experts will travel to Britain on Monday to begin an international investigation in..
---
Chemical weapons experts will travel to Britain on Monday to begin an international investigation into the Salisbury poisoning.
A team from the Organisation for the Prohibition of Chemical Weapons will take samples to analyse the nerve agent which was used to target ex-Russian spy Sergei Skripal and his daughter Yulia.
The samples will then be sent to "reputable international laboratories" – with the results expected to take at least two weeks.
Scientists from The Hague were invited to Britain by Prime Minister Theresa May in a letter sent on Wednesday.
But the move was announced by Foreign Secretary Boris Johnson on Sunday.
It marks the next step by the UK Government to build an international coalition against Russia following the poisoning of the Skripals two weeks ago.
The Foreign Office said the move "reflects the UK's commitment to fully complying with the obligations of the Chemical Weapons Convention".
Mr Johnson also claimed that in the last decade Russia has "investigated ways of delivering nerve agents likely for assassination".
Part of the programme, he added, involved making and stockpiling novichok – the deadly chemical authorities believe was used in Wiltshire.
:: A poisoned spy and a stalemate with Russia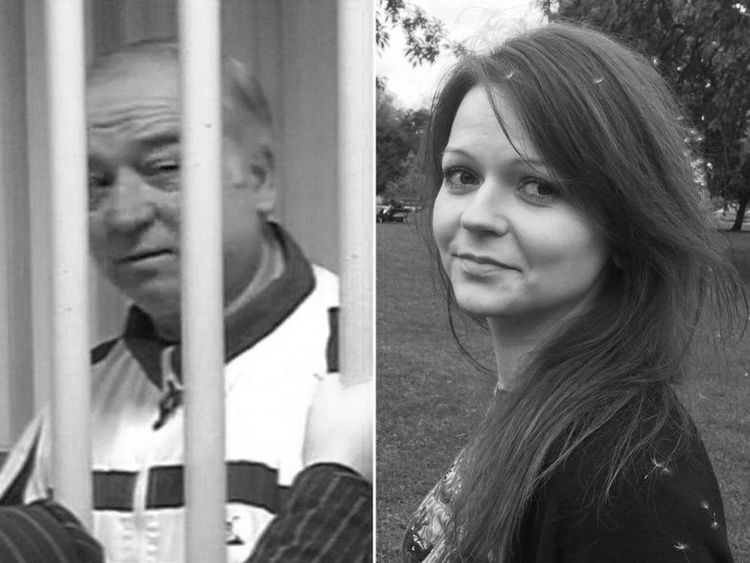 Mr Johnson also backed a suggestion Russia had told a "direct lie" about its chemical weapons stores.
"That is exactly the tactics we've come to expect from Russia over the last few years," he told the BBC's Andrew Marr Show.
Suggestions by Russia's ambassador to the EU that the poisoning could have been carried out by Britain were dismissed as "satirical".
"The UK is, as it were, in the Kremlin's crosshairs," Mr Johnson warned.
::Analysis – follow the money and you will get to Putin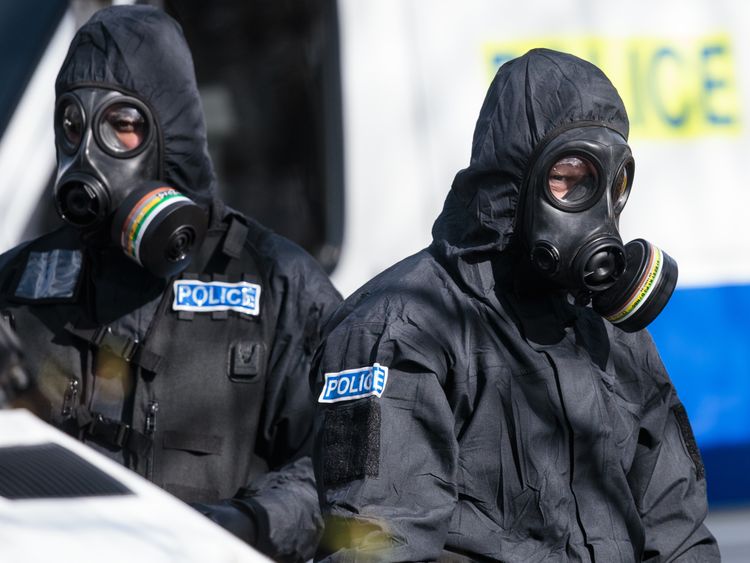 It came as Labour hardened its stance against Russia.
Shadow chancellor John McDonnell said he agreed "completely" with Mrs May that Moscow either carried out the attack or lost control of a nerve agent.
Slamming Russian President Vladimir Putin, Mr McDonnell told ITV's Peston on Sunday: "He is responsible whichever way you look at it. All the evidence points to him."
But Tory party chair Brandon Lewis has reiterated Tory criticism of the Labour leadership.
He told Sky's Sunday with Niall Patterson it was "inappropriate" for leader Jeremy Corbyn to have raised the issue of Russian donors to the Conservatives.
More from Boris Johnson
Despite diplomatic tensions rising and the Skripals and a police officer remaining in hospital, Russia tried to strike a humorous tone.
Its UK embassy tweeted a picture of fictional Belgian detective Hercule Poirot, writing: "In absence of evidence, we definitely need Poirot in Salisbury!"