Amanda Redman: 'I've had botox – but the effect wasn't good'
EDITORIAL USE ONLY. NO MERCHANDISING Mandatory Credit: Photo by S Meddle/ITV/REX/Shutterstock (94598..
---
Amanda Redman is as plain-spoken as her TV alter ego, 
Dr Lydia Fonseca in ITV's The Good Karma Hospital, which returns this week for a second series.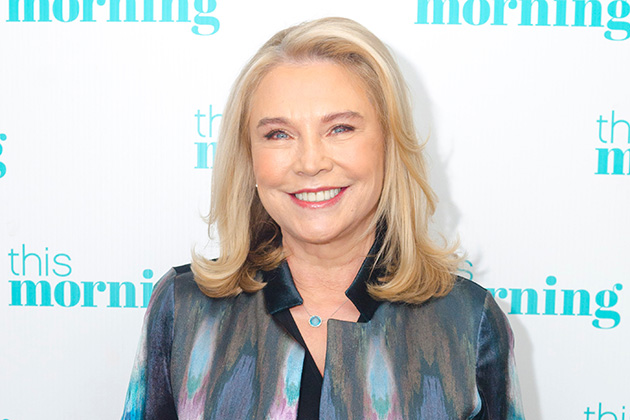 Refreshingly, the 60-year-old actress speaks her mind on big issues like ageing, sexual harassment and the lack of good roles for older women, but she's also incredibly warm and down to earth when we meet on the set of the feel-good drama in Sri Lanka.
Amanda lives in London with her husband, Damian Schnabel, and has a 30-year-
old daughter, Emily, from her previous marriage to Hustle's Robert Glenister.
'I'm thrilled that Good Karma has come back for another series because India and Sri Lanka mean so much to me. I'm not a spiritual person particularly, but I just feel so at peace here. When 
I first arrived at the airport last year, 
I actually said, "I've come home."
My mother was born in India and my husband and I bonded over a shared love of India – on our first date, we had curry! The people in Sri Lanka are so friendly and something about it can make you feel quite emotional. It's such a special place.'
'It takes an incredibly strong man to be with a strong woman. I feel that way about my character in Good Karma Hospital, Dr Fonseca. She was a bit commitment-phobic at first with her boyfriend, Greg McConnell (Neil Morrissey), but in this series, he's moved in with her.
He's the domesticated one and looks after her. He's so comfortable in his own skin and Lydia realises she finds that attractive. I feel the same way about my husband. He's his own person and a strong man who also isn't frightened of showing affection and love. He's a huge softie, but no pushover. I couldn't cope with that – I'd run rings around him!'
'There's very little good work for women of my age. I haven't done any acting 
since the last series of Good Karma. I got offers, but 
no parts I was interested in.
I don't mind small roles at all, as long as it's something to get your teeth into. The Americans and Europeans embrace middle-aged women more than we do. People like Michelle Pfeiffer, Meryl Streep and Edie Falco from The Sopranos – they keep working in meaty roles.'
'I don't think there's 
any woman of my age who didn't get sexually harassed at work. It was so the norm in the 80s and early 90s in British theatre and TV.
If you didn't give out [sexually] to a director, you got bullied on set and humiliated constantly. That really damages your confidence as a performer and it isn't pleasant. Without a shadow of a doubt, it hurt my career.
It's about time things are changing. But I think we have to be careful not to go too far the other way. The 'Me Too' movement bothers me a bit, too. In my industry, flirtation and badinage and quips make it fun and harmless – you take it with a pinch of salt. But when the woman becomes upset, then it's crossed a line.'
'Sadly, equal pay for women is still not happening. On New Tricks [the hit BBC1 cop show], we were all paid exactly the same and that was a big thing. We'd talk about it openly, which is how it should be.
I think it's fantastic, certainly for men of that age, to say, 'Yes, it's been wrong for years and we're trying to redress the balance.' There's a long way to go, but 
I'm glad the conversation is happening.'
'I love the lines around my eyes – they show that I've lived. Botox is such a personal thing and nobody should be judged for it.
I've had Botox in the past, but not now. I don't like needles and 
I don't think the effect was particularly good – I didn't think I looked any different. I've got my mother's genes 
and so my skin is quite good. You have to obsess over your looks a little bit in this industry.
In Sri Lanka, I have a cross-training machine in my villa, but I've gained weight because the 4am wake-up call makes it difficult to exercise.'
'I fear time running out on me before 
I get to do everything I want. There's nothing good about getting older.
I get tired more quickly and you lose friends and family. It's painful – I still haven't deleted my good friend Lynda Bellingham's number off my phone [Lynda died in 2014]. I just feel there's so much left to do and I don't want time to run out.'
The Good Karma Hospital starts 
this Sunday on ITV at 9pm.
The post Amanda Redman: 'I've had botox – but the effect wasn't good' appeared first on Woman Magazine.