Call for city centre drug testing 'to save lives'
Drug testing stations where substances could be tested without penalty should be opened in city and ..
---
Drug testing stations where substances could be tested without penalty should be opened in city and town centres to help stem a startling rise in club drug-related deaths, a report has concluded.
It found that deaths linked to ecstasy and cocaine are at their highest level since records began, and that hospital admissions for these drugs and the tranquiliser ketamine have also risen dramatically.
There were 98 ecstasy-related deaths in the UK in 2016, up from 12 in 2010, and 494 attributable to cocaine, up from 148 over the same period.
Both drugs have also been increasing in purity, with cocaine seized by the police 80% pure on average and a five-fold increase in the MDMA content of ecstasy pills.
The report, co-authored by academics from Durham University, advice service The Loop and drugs think-tank Volte Face, concludes that current drugs policy, based primarily on prohibition, means the night-time economy is failing young people.
The authors say it is increasing the risk to health of young people and the burden on the police and health service, with every admission estimated to cost the NHS £10,000.
As well as drug safety testing services, the report calls for an independent information service for young people, training for staff in clubs and bars, and improved safety procedures in licensed venues.
Testing has been trialled at a number of festivals in the last two years and The Loop is in discussions with local authorities in several UK locations to deliver drug safety testing to town and city centres.
"A refocusing of national drug policy and resources away from harm reduction has left our night-time environments more vulnerable than ever to drug-related harms," the report states.
"Licensing fears and landmark closures have left venues obliged to harden their 'zero tolerance' rhetoric towards drugs, leaving them ill-equipped to deal with the unavoidable realities of drug use."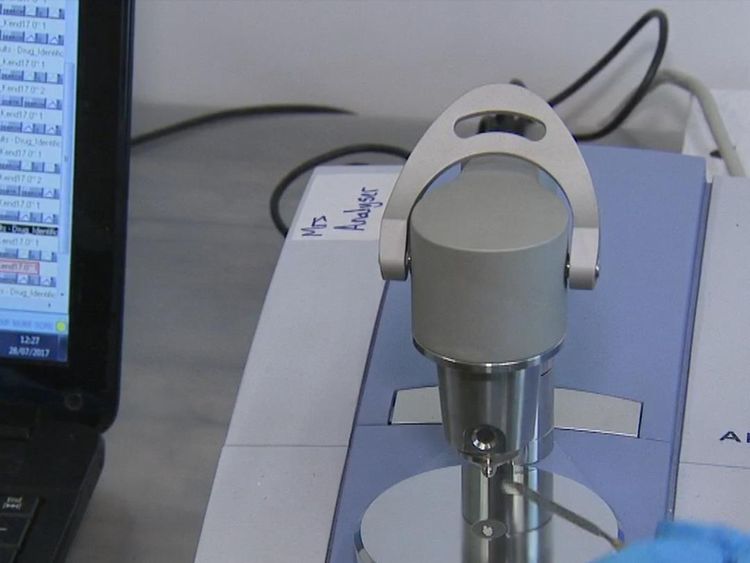 Fiona Measham, professor of criminology at Durham University, said testing was an effective deterrent.
"We are not encouraging, condoning or assisting drug use, the idea is to reduce drug-related harm and we have been every successful at festivals.
"Around four in 10 people take a lower amount of the substance afterwards, and around one in five say they don't want to take it."
Fabric in central London, one of the best-known clubs in Europe, was forced to close in 2016 after two young men died after taking MDMA.
Following a high-profile campaign it re-opened last year, but only after agreeing to extensive safety and security protocols as a condition of its licence.
Everyone who enters the club is meticulously searched, and anyone found with drugs, or seeking to offer or solicit them, is reported to the police.
Welfare staff circulate, stepping in to help anyone thought to be suffering ill-effects.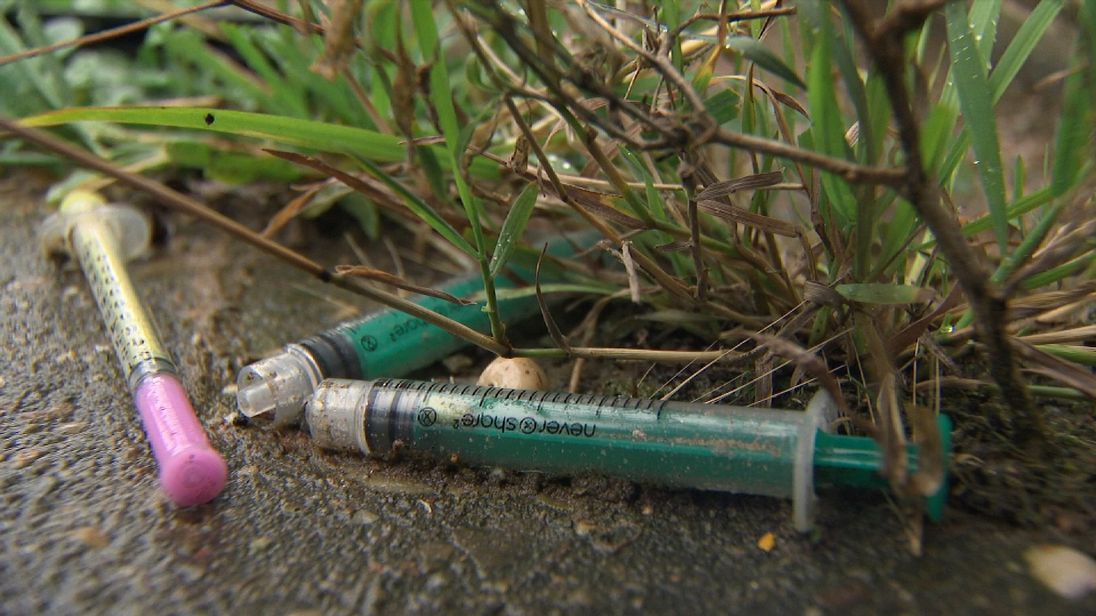 General manager Luke Laws told Sky News that dealing with fatalities had been "horrific", but said testing alone would not reduce the risks of drug-taking.
"I think it's an idea worth thinking about but it is not a silver bullet. I believe any front-of-house testing within a nightclub is probably too late.
"I would look at something along the lines of what I've seen in Zurich, where you drop the drugs off in the week, they get analysed, you then go back and get the results later in the week before you plan to use it and you have all the information.
More from Drugs
"Knowing what drugs are out there, the purity and what adulterants there might be, is good to know, but the key is what people do with that information.
"A recurring theme for us in 2016 was people not knowing what they were doing, with no experience of drugs, and getting it tragically wrong."