Feud fight: Hollywood legend awaits court ruling
One of the last surviving links to the golden age of Hollywood is behind a legal challenge which cou..
---
One of the last surviving links to the golden age of Hollywood is behind a legal challenge which could change how the entertainment industry tells real-life stories.
Olivia de Havilland, who starred in Gone With The Wind and won two Oscars during a stellar career, is suing the makers of the docudrama Feud over her portrayal as a gossipy narrator played by Catherine Zeta-Jones.
The series tells the story of the notorious rivalry between screen stars Bette David and Joan Crawford and stars Susan Sarandon and Jessica Lange.
But de Havilland, who is now 101 and lives in Paris, filed a lawsuit against FX and the show's producer claiming its portrayal of her, without her permission, violates her right to publicity as celebrity and casts her in a "false light".
During a hearing at the California Court of Appeals this week, discussion centred on a scene in which she is shown calling her sister Joan Fontaine a "bitch", something her lawyers say she would never have done.
The show's producers say her portrayal a positive one and that the case threatens the rights, under the First Amendment of the US Constitution, to freedom of speech for filmmakers. They are backed by the Motion Picture Association of America.
Cases like this are usually speedily dismissed by the courts but the judge has allowed de Havilland's to proceed, raising alarm in an industry that lives to tell stories on big screen and small.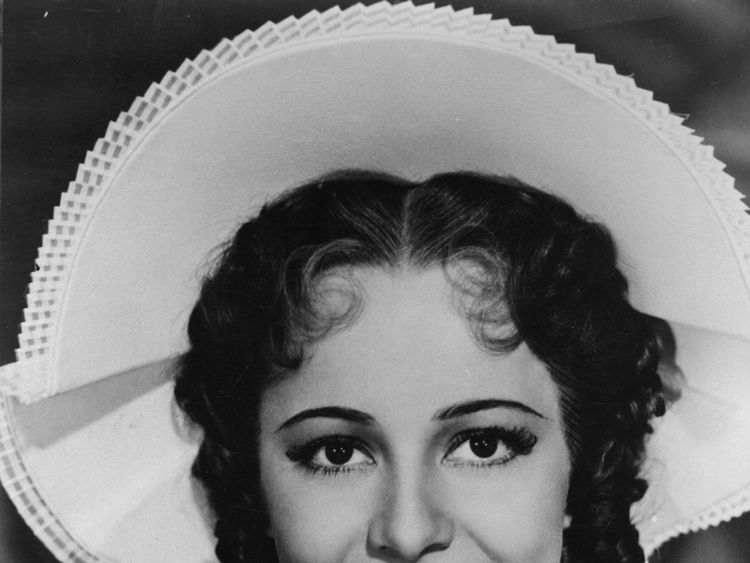 Law professor Jennifer Rothman, who has written a book on the principle of the right to publicity, was among the lawyers to give evidence at the hearing. She says a victory for de Havilland would have huge implications for the industry.
"It would be a dramatic change. I have tremendous respect for Olivia to Havilland but I think that the allegation here is far more problematic in terms of shutting down speech about public figures and important creative works that I think ultimately she would have liked to appear in when she was actively acting."
In a letter to the Los Angeles Times, de Havilland wrote: "I have spent a good portion of my life defending the film industry. However, studios, which choose to chronicle the lives of real people, have a legal and moral responsibility to do so with integrity. They have a duty not to steal the value of an actor's identity for profit.
"I am proud to be the standard bearer for other celebrities, who may not be in a position to speak out for themselves under similar circumstances."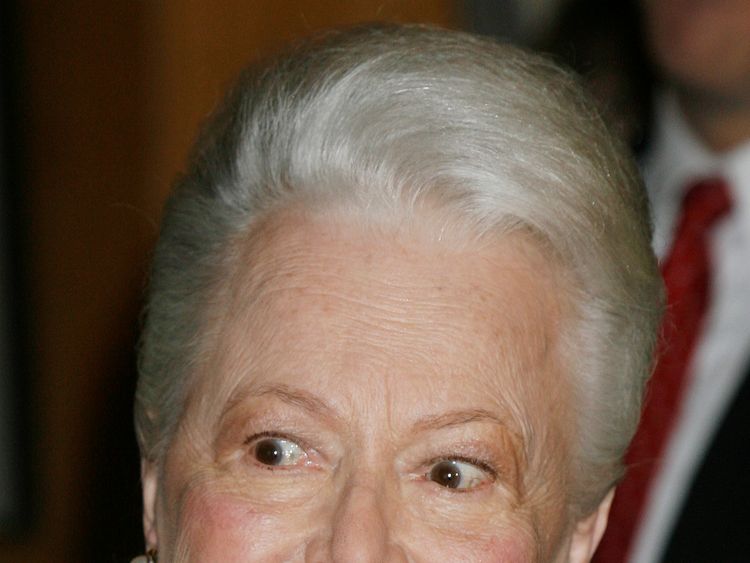 The actress, who was born to British parents, last sued Hollywood in 1944, securing a win which freed actors from restrictions of lengthy studio contracts.
But screenwriters say a victory in this case would be damaging to the industry.
More from Hollywood
Liska Ostojic said: "Any filmmaker's job is trying to distil the essence of a person or a story or a relationship down to an essential truth. In order to do that you have to change how things happened in real life because stories often take much longer in real life then you can fit into a two hour movie."
The court is due to rule within the next ninety days.