Royal Wedding update: Meghan Markle to pay tribute to Princess Diana in this touching way
Mandatory Credit: Photo by REX/Shutterstock (9474653ap) Meghan Markle and Prince Harry depart Cataly..
---
Meghan Markle and Prince Harrys nuptials are fast approaching, and while several details of the day are still unclear, theres one thing we know for sure – Princess Diana will be with them.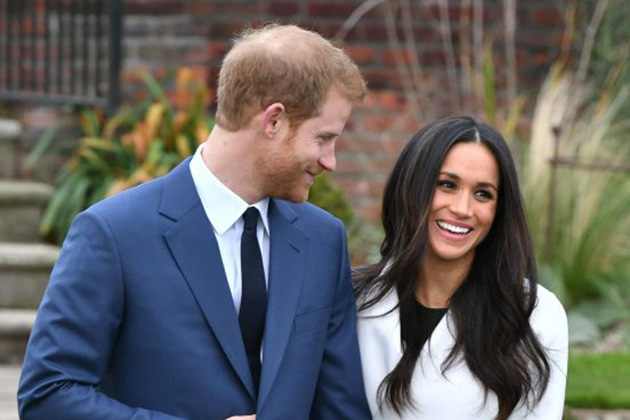 During their engagement interview back in November, Meghan admitted that, Its so important to me to know that shes a part of this with us.
But how does the royal-to-be intend to pay tribute to Princess Di?
Well, latest reports have revealed that Meghan will include Harrys late mother in her wedding bouquet – in the form of white garden roses.
It has been announced that floral designer Phillipa Craddock will create the church flowers for the couples May 19th nuptials.
The floral displays in St Georges Chapel will be created using locally sourced foliage, much of which will be taken from the gardens and parkland of The Crown Estate and @WindsorGtPark, a tweet read from Kensington Palace. Where possible, Philippa will use flowers and plants that are in season and blooming naturally in May, including branches of beech, birch and hornbeam, as well as white garden roses, peonies and foxgloves.
The statement continued: @RoyalParks will supply some pollinator-friendly plants from their wildflower meadows that will be incorporated into the floral designs. These plants provide a great habitat for bees & help to nurture and sustain entire ecosystems by promoting a healthy & biodiverse environment.
And, its thought that this wont be the only way in which Meghan will honour Princess Diana, as it has been claimed the former Suits actress wants to wear the late Princess family tiara.
Its been claimed that Meghan will team her designer wedding dress with the Spencer tiara.
However, it all depends on whether or not the tiara can be loaned from the exhibition that it is currently displayed in.
Were sure no matter how the royal couple pay tribute to Princess Diana – it will be just perfect!
The post Royal Wedding update: Meghan Markle to pay tribute to Princess Diana in this touching way appeared first on Woman Magazine.