Lisa Riley congratulated by famous friends as she announces fantastic news
EDITORIAL USE ONLY. NO MERCHANDISING Mandatory Credit: Photo by S Meddle/ITV/REX/Shutterstock (93423..
---
Lisa Riley has announced some very exciting news on her social media, revealing that the revelation has filled her with a "huge amount of pride".
The actress revealed that her powerful BBC drama, Three Girls, has been nominated for a TV BAFTA!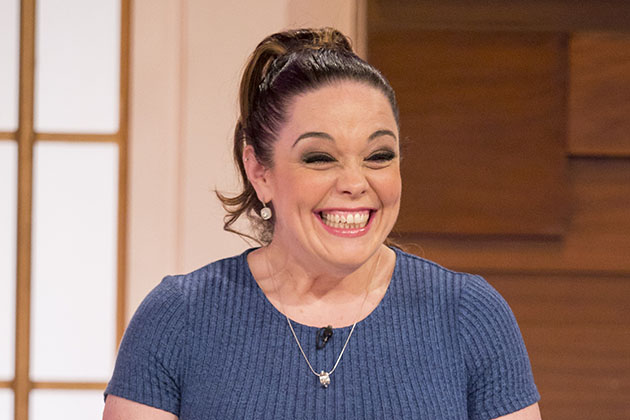 Lisa, 41, played mum Lorna Bowen in the three-part mini-series, which told the story of the Rochdale sex abuse scandal.
Discussing the huge news, Lisa spoke of how proud the award nom had made her, whilst also praising her fellow cast-members.
She wrote, "Such a HUGE amount of warmth and pride this morning as I was woken up to the FANTASTIC news the @bafta nominations have been announced and @bbcone "Three Girls" is nominated fully recognised for the outstanding drama that it is.
"But I must say the BIGGEST amount of pride goes to the PHENOMENAL performances from @mollywindsor97 #liv playing my daughter.
"Also the director and writer have had there brilliance acknowledged in all there nominations also. As my beautiful mum always said "cream does always rise to the top"
#bafta #actor #proud #drama this makes my job as an actor so incredibly strong. #realnotfake".
Lisa was also congratulated on the brilliant achievement by a few famous faces.
GMB presenter Kate Garraway wrote on the post, "An amazing programme – brilliant performances – nominations deserved xxxx".
While Lisas Loose Women co-star Linda Robson also said, "Congratulations it was absolutely brilliant amazing acting and writing. Still going on but very proud of you all for getting the message out there @lisajaneriley".
Fans were in agreement with Linda and Kate, flocking to the post to share their praise for Lisa and the series.
One user wrote, "Huge congratulations – so well deserved!
". While another agreed, writing, "Was a fantastic Drama well done Lisa and everyone involved




".
Lisa later shared a stunning make-up free selfie on her Instagram. The Loose Women panellist also shared a caption alongside the snap, revealing how "lucky" she feels to be "able to do what I love".
Fans were also quick to comment on the gorge au naturel selfie. One wrote, "Fresh faced and fabulous!" And a second agreed, writing, "Beautiful with no makeup

".
The post Lisa Riley congratulated by famous friends as she announces fantastic news appeared first on Woman Magazine.