Ooh! THIS controversial Strictly Come Dancing star confirmed to be returning to the show
Mandatory Credit: Photo by David Fisher/REX/Shutterstock (9028516ie) Craig Revel Horwood, Darcey Bus..
---
After making her debut on Strictly Come Dancing in September, Head Judge Shirley Ballas will reportedly be back for a second series later this year.
And it looks like she wont be alone, as fellow judges Bruno Tonioli, 62, Craig Revel Horwood, 53, and Darcey Bussell, 48, have also allegedly signed up for the 16th series of the show – which has left BBC bosses very happy.
"Shirley and the BBC wanted to do another series so everyones chuffed theyve come to an agreement". a source told The Sun.
"The whole panel is coming back. Viewers seemed to like the chemistry between them. Its all verbally agreed".
The insider then added: "Formal contracts should be signed in the coming days".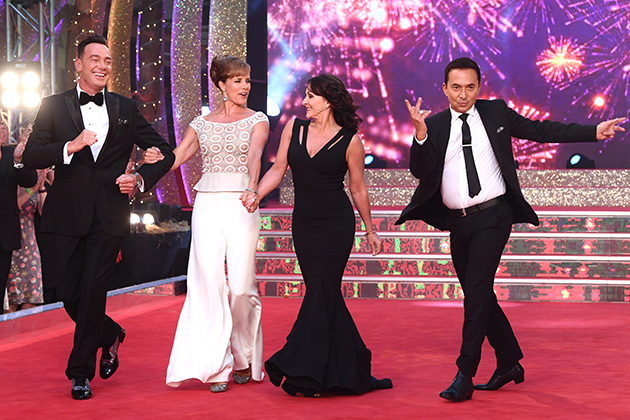 This comes after 57-year-old Shirley hit the headlines when she clashed with professional dancer Brendan Cole over her criticism of his dance partner Charlotte Hawkins.
The controversy started when Brendan – who has been on the show since it began back in 2004 – claimed Shirley under-marked their Top Gun routine and the pair got into an awkward on-screen run-in.
As Shirley critiqued: "Charlotte needs to stand on her own feet and weve established that theres no rise and fall in Tango. So weve got to make a concrete decision not to use rise and fall. So no rise and fall."
Brendan then hit back: "There was no rise and fall in that whatsoever."
"Well, there is, Brendan. You should play it back and see," Shirley replied.
To which the dancing pro snapped: "I will my dear, I will. There was no rise and fall."
Shirley later admitted that 41-year-old Brendan had hurt her feelings with his comments but viewers were left divided over the spat.
Since then, Brendan was sensationally dropped from the Strictly line up after serving 13 years on the BBC show.
At the time, he admitted to being a little bit in shock that he hadnt been signed up for another season.
The post Ooh! THIS controversial Strictly Come Dancing star confirmed to be returning to the show appeared first on Woman Magazine.