Kerry Katona shows off her ripped abs in racy underwear pics: Im extremely proud of my body after five kids!
Kerry Katona on 'Loose Women' TV show, London 2 February 2018
Kerry Katona has been on a m..
---
Kerry Katona has been on a major fitness journey over the past few months.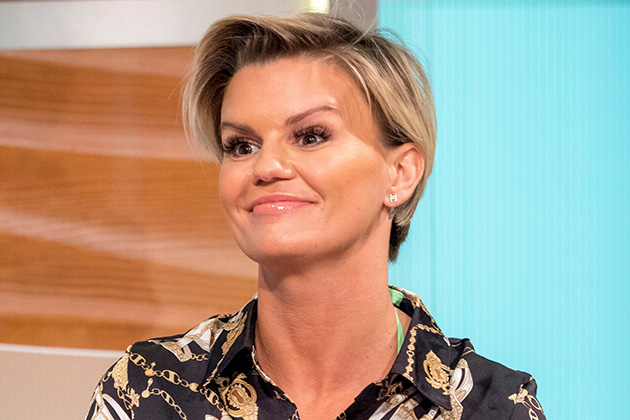 After completely overhauling her lifestyle, the mum-of-five managed to drop a whopping two stone and has been proudly showing off her new body ever since.
Check this out…
In a post similar to this Kerry wrote: Extremely proud of my body after five kids and feeling God dam sexy!!! #learntoloveyourself #singlemummy#sisterhood #girlpower xxxxxx
We would be too Kerry, you look amazing!
Last week, former Atomic Kitten star Kerry went one step further when she shared a cheeky video in just her underwear.
Wearing a black bra and matching thong (and a towel on her head, obviously), the 37-year-old can be seen pointing the camera at her amazing abs as she twists from side to side.
"Good morning everybody," Kez cheerfully tells her followers, before asking them to check out her fitness plan page on Instagram.
The telly star then adds: "Little bit racy I know, but I dont care!" Good on you, girl!
And her 186k followers were quick to comment on the snap, as many pointed out just how great she is looking.
"AMAZING KERRY XXXX", wrote one fan, while another agreed: "You look amazing!"
And a third added: "Youve just made my day".
It comes just minutes after Kerry treated her fans to another underwear snap, this time while flexing her bulging biceps.
In the selfie, the star can be seen smiling into her mirror as she gives the camera a huge grin. And just look at those muscles!
She looks like shes got a totally different body to the figure she had just two years ago:
Meanwhile, Kerry – whos currently divorcing her husband George Kay – recently opened up on Good Morning Britain about how shes completely changed her outlook on life since her split.
"Going through a separation and being on my own, learning to love me, exercise, healthy eating – Im off my bipolar medication now," she said.
"I hardly ever drink, if I go out I will, but its very rare I go out. I have five kids so it costs you an arm and a leg – and I dont even like kids!"
The post Kerry Katona shows off her ripped abs in racy underwear pics: Im extremely proud of my body after five kids! appeared first on Woman Magazine.