Trump's homeland security adviser resigns
White House homeland security adviser Tom Bossert has resigned, adding to the long list of departure..
---
White House homeland security adviser Tom Bossert has resigned, adding to the long list of departures since Donald Trump took office last year.
A Trump administration official said Mr Bossert left at the request of new national security adviser John Bolton, who began working in his post at the White House on Monday.
White House press secretary Sarah Sanders said: "The President is grateful for Tom's commitment to the safety and security of our great country.
"Tom led the White House's efforts to protect the homeland from terrorist threats, strengthen our cyber defences, and respond to an unprecedented series of natural disasters."
Mr Bolton's arrival at the White House has also prompted the departure of Mr Trump's national security council spokesman Michael Anton.
Mr Trump sacked former secretary of state Rex Tillerson in March after months of speculation over his position.
The President told reporters that although he and Mr Tillerson "got along" they had disagreements.
The departure came a month after Mr Trump's long-serving adviser Hope Hicks quit her role as White House communications director.
Ms Hicks said she wanted to explore other opportunities, having also worked as Mr Trump's aide during his 2016 presidential campaign.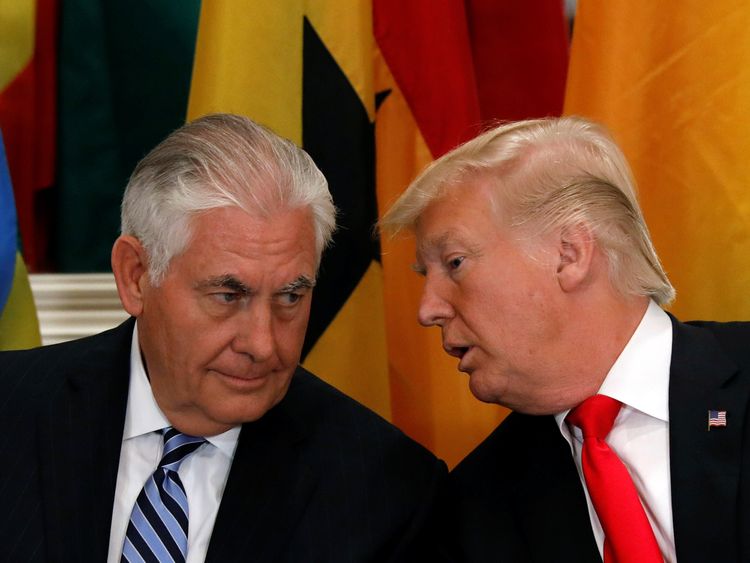 However, news of her resignation came just 24 hours after she reportedly admitted to the House Intelligence Committee investigating collusion between the Trump campaign and Russia that she had told white lies on behalf of the President.
More from US
The President's chief strategist Steve Bannon exited the White House last August, having played a key role in helping him to get elected.
Previous national security advisers Michael Flynn and H.R. McMaster, ex-White House chief of staff Reince Priebus, communications director Anthony Scaramucci and economic adviser Gary Cohn have also left their posts in the last year.