Kylie Minogue makes heartbreaking confession about her relationship with ex Joshua Sasse
Mandatory Credit: Photo by David Fisher/REX/Shutterstock (5738573gj) Joshua Sasse and Kylie Minogue ..
---
Kylie Minogue has confessed she was "kidding herself" during her three-year relationship with ex-fiancé Joshua Sasse.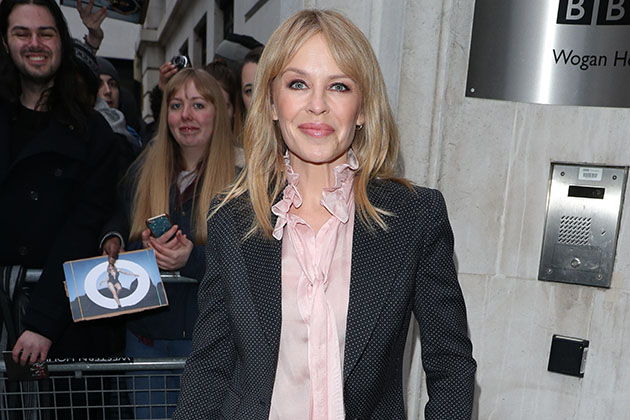 Its safe to say the singer has had her fair share of heartbreak over her lifetime, but nothing quite as devastating as the end of her engagement to British actor Joshua.
When asked if she was in a good place during a recent interview, Kylie said: "I try not to sound cheesy, but I am."
Reflecting back on darker times after their split, she said: "I was not in a good place, I was in a place where I was kind of kidding myself.
To be set free from that is so liberating. A little bit tail between my legs at points."
For some women, the thought of approaching 50 on their own would scare them, but not Kylie.
"I feel fortunate to be kind of racing, cantering, galloping towards 50 and feeling good about it," she confessed.
Kylie and Joshuas short-lived engagement ended last year after he grew close to Spanish actress Marta Milans, which led to the singer having a "nervous breakdown".
After feeling "broken" when their relationship ended, Kylie headed on a therapeutic trip to Thailand with two pals.
"I just wanted to stop," she said. "I knew I needed to heal my…My physical system was compromised. I think its called a nervous breakdown."
Now, focussing on her music – and brand new album, Golden – Kylie has reconsidered whether marriage is for her.
"I dont think marriage is for me," she confessed. "You cant negotiate the downfall of your relationship carefully. I did have to rebuild myself, physically and mentally a bit. But no, 2017 was a great year.
"I knew where I stood. I knew what work I had to do and I did it."
We take our hats off to you, Kylie!
The post Kylie Minogue makes heartbreaking confession about her relationship with ex Joshua Sasse appeared first on Woman Magazine.