Florida school shooting on Columbine anniversary
One student has been wounded in a shooting at a Florida school, on the anniversary of the Columbine ..
---
One student has been wounded in a shooting at a Florida school, on the anniversary of the Columbine High School tragedy.
A gunman carrying a shotgun in a guitar case opened fire at Forest High School in Ocala on Friday, on a day where thousands of students in other schools led walkouts in protest to gun violence.
A 17-year-old was shot in the ankle, but is understood to be in a stable condition, with non life-threatening injuries.
The suspect, Sky Bouche, 19, told reporters "sorry" as he was being led away in handcuffs, and added: "It doesn't matter anyway."
His attack also came 19 years to the day since the Columbine High School attack which marked a shift in violence in America's high schools.
According to authorities, Bouche was a former student at the Fort Lauderdale school.
:: US school shootings: A deadly history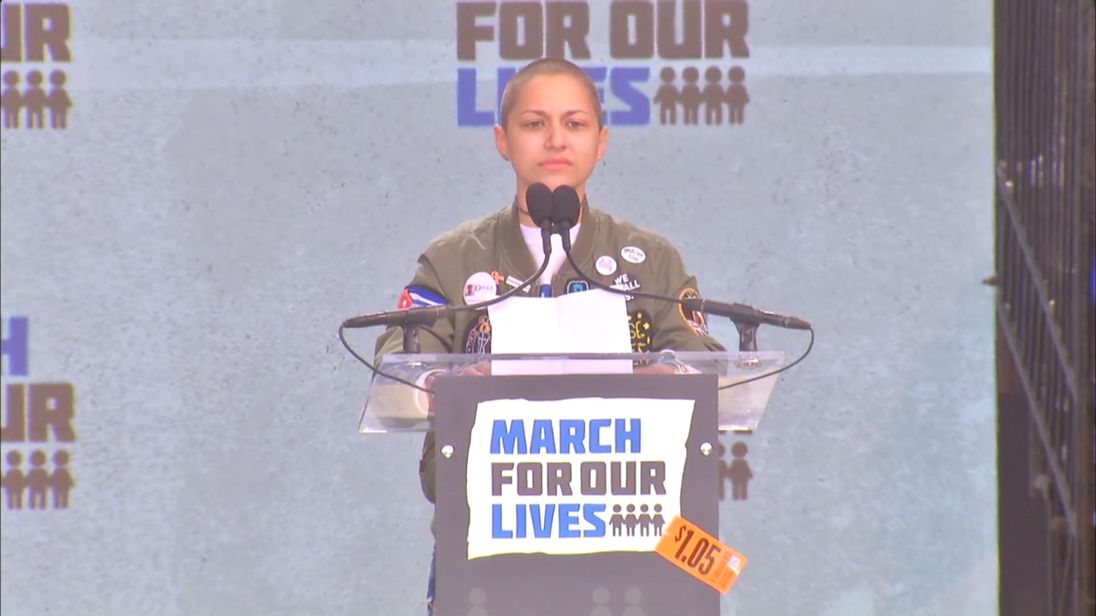 Pupil Leah Gaddis tweeted: "Mrs. Panasuk is one the bravest people I have ever met in my life. She and I were face to face with the shooter and she took his hands and led him calmly away from me. If you see her at school, thank her."
It came as thousands of students from schools across America took part in walkouts as part of the March For Our Lives movement.
Students at Forest High were to be given permission to walkout should they wish to, but the planned events were cancelled across the school district after the shooting.
Hundreds of students gathered in Washington Square Park in New York, and chanted "enough is enough" and "The NRA has got to go".
In Detroit, students carried signs reading "are we next?" as they marched through the streets near their school.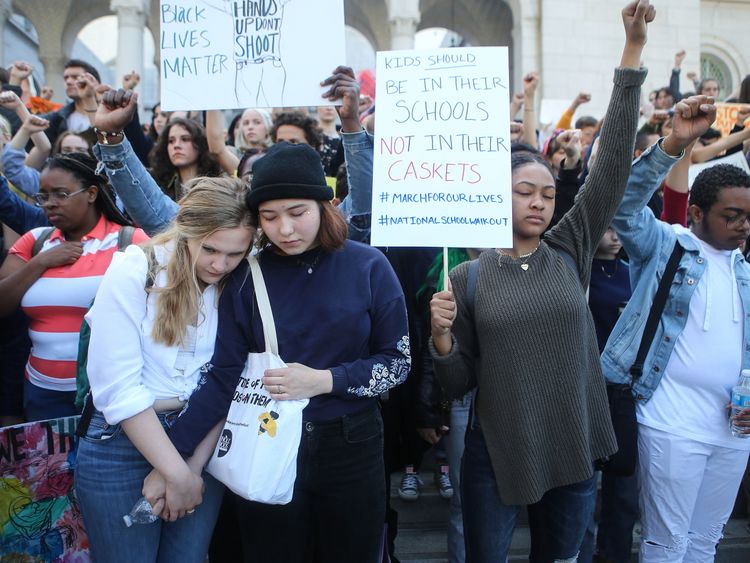 There were 2,700 walkouts planned for 20 April, to coincide with the anniversary of the Columbine High School shooting.
Students wore orange, the colour of gun violence survivors, and left their classes at 10am to take part in marches. Many were told the unexplained absences would result in suspensions or marks on their permanent records.
:: Buckets of rocks placed in Pennsylvanian schools to thwart mass shootings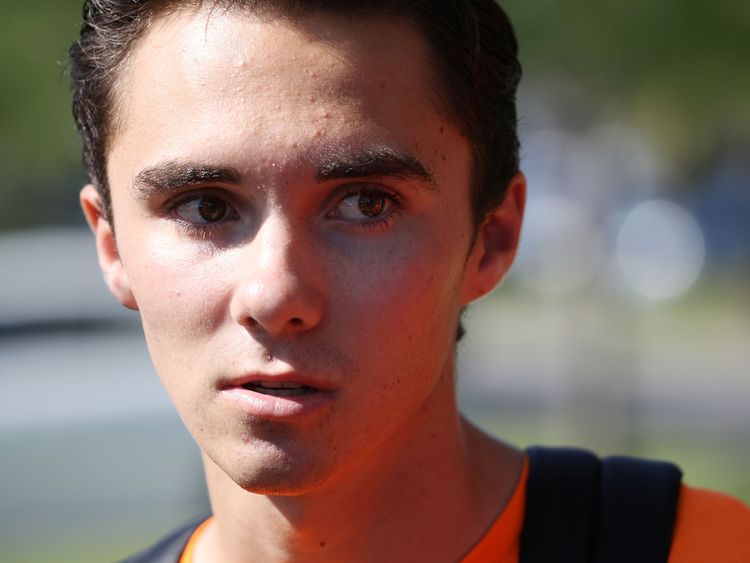 Activist Emma Gonzalez, who has become the face of the movement after the shooting in Parkland, Florida, attended marches in New York City, dressed in an orange prison jumpsuit costume.
She tweeted: "Remembering Columbine today in our moments of silence, in servicing our communities, and in loving each other. Orange is the color for gun violence survivors, and we wear it today in solidarity of one another."
Explaining the decision to wear a former Halloween costume, she wrote: "I wore it today because our schools are looking more like prisons and bomb shelters and less like the learning institutes our parents had the privilege of enjoying."
:: Why are white men more likely to carry out mass shootings?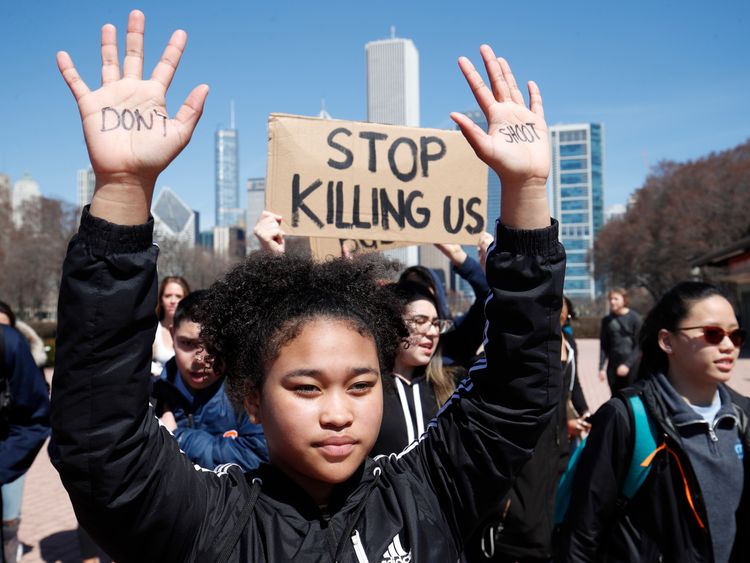 David Hogg, another Parkland shooting survivor, also joined fellow Marjory Stoneman Douglas High School students at their walkout on Friday.
In a video posted online, he wrote: "We have to stop this. We're not going to be able to stop this unless we continue to make our voices heard, though, when our elected officials won't.
"We have to get out there and make our voices heard, not as Democrats or Republicans, but as Americans."
More from US
Mollie Davis, a shooting survivor from Great Mills, Maryland, organised a remembrance rally instead of a walkout, where students marked one month since the shooting at their own school as well as 19 years since Columbine.
The movement has gained momentum since the Florida shooting, which left 17 people dead, and there is growing pressure for a change to gun control laws in the US.