Ruthless Meghan Markle: Her social climbing and obsession with Diana
Mandatory Credit: Photo by Tim Rooke/REX/Shutterstock (9253322ca) Meghan Markle Prince Harry and Meg..
---
Just weeks before she walks down the aisle, Meghans background is being scrutinised.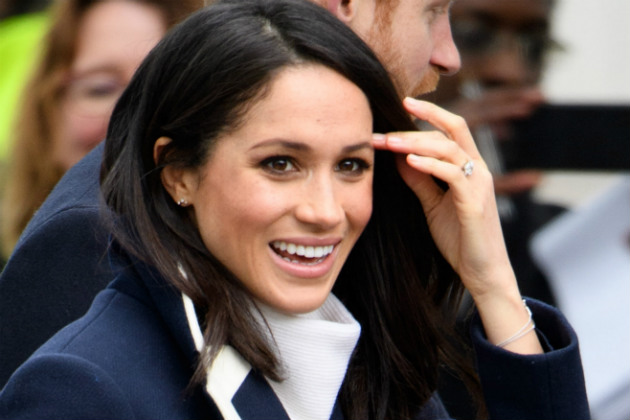 When Meghan Markle and Prince Harry got engaged, the world wondered how smooth her transition into the royal family would be. 
As a divorced, mixed-race US actress it was never going to be easy for her to join the Firm.
Now, Princess Dianas biographer Andrew Morton has written 
a new book, which pegs the 36-year-old as a social climber, who wants to be Princess Diana 2.0, which has perhaps caused Meghan the most controversy yet.
And, just weeks before the biggest day of her life has left the nation questioning her intentions.
HER OBSESSION WITH DIANA
Prince Harry has made no secret that he thinks his late mother would have been best friends with Meghan had she not been killed in a car crash in Paris in 1997. But now reports suggest Harrys fiancée was a fan of the Peoples Princess years before her death, and looked up to her.
"According to family friends, she was intrigued by Diana, not just for her style but for her independent humanitarian mission, seeing her as a role model," Morton says.
Like Diana, who worked to raise awareness of HIV and AIDS and leprosy, among other causes, Meghan became an accidental female advocate at the age of 11 after two boys from her class claimed women belong in the kitchen.
Having made a speech on gender equality at the United Nations in 2015 and saying she hopes to hit the ground running with her charity work, its no surprise Meghans close friend Ninaki Priddy said she wants to be Princess Diana 2.0.
Morton reveals the Suits star was so heartbroken by Dianas death that she re-watched videos of Charles and Dianas 1981 wedding and read his biography Diana: Her True Story – In Her Own Words.
When speaking about her engagement ring, which includes two stones from Dianas collection, Megan said, "Everything about Harrys thoughtfulness and the inclusion of that and not being able to meet his mum, its so important to me to know that shes a part of this with us."
SOCIAL CLIMBER?
Although Meghan and Harry insist they knew little about each other before meeting, Meghans estranged sister Samantha Grant claims it was Meghans ambition 
to become a princess.
"Hollywood has changed her," she said. "I think her ambition is to become a princess… it was something she dreamed of as a girl when we watched the 
royals on TV."
And Samanthas claim isnt the first time Meghan has been likened to a social climber, as Andrew Morton claims her split from first husband Trevor Engelson came off the back of her acting career sky-rocketing. They married in 2011, but by 2013 they were living apart 
after she moved to Toronto 
to film Suits.
"She was her own woman 
now, earning a steady income, making new friends on-set and off, no longer dependent on her husbands connections," wrote Morton. "Her friends in LA noticed the change in her now that she was on her way up. She no longer had time for mates she had known for years… a networker to her fingertips, she seemed to be recalibrating her 
life, forging new friendships with those who could develop her career."
RETURNING 
THE RINGS
As if dumping her husband wasnt enough of a blow for film producer Trevor Engelson, the insensitive way that she returned the rings had fans branding Meghan callous and ruthless. According to Mortons sensational new book, "A wealthy entrepreneur friend claimed the marriage ended so abruptly that Meghan sent Trevor her diamond wedding and engagement rings back 
by registered mail."
So is Meghan ruthless or someone in love who knows what she wants?
The post Ruthless Meghan Markle: Her social climbing and obsession with Diana appeared first on Woman Magazine.