Four former US presidents attend Barbara Bush funeral
Four former US presidents were among 1,500 mourners who gathered in Houston, Texas to say goodbye to..
---
Four former US presidents were among 1,500 mourners who gathered in Houston, Texas to say goodbye to former first lady Barbara Bush.
Mrs Bush was wife of 41st president George HW Bush and mother of 43rd president George W Bush.
She died at her home in Texas on 17 April at the age of 92.
Her invitation-only funeral was held at St Martin's Episcopal Church and was attended by Barack and Michelle Obama and Bill and Hillary Clinton, among others.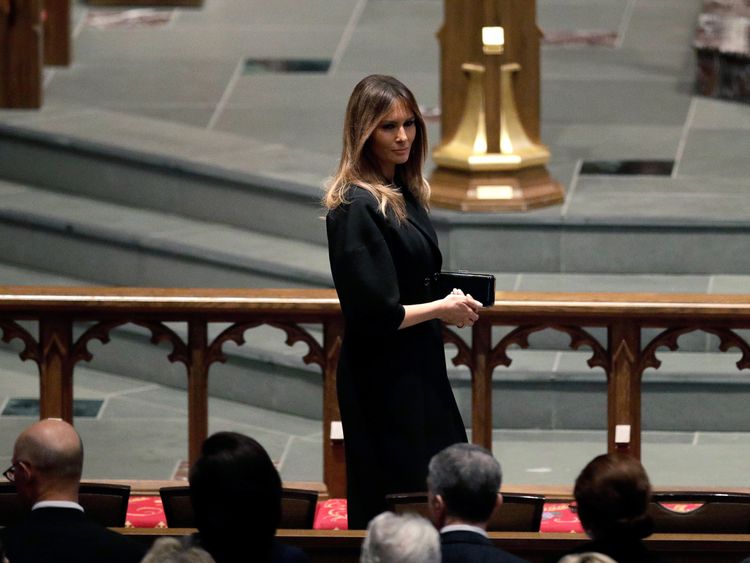 Current First Lady Melania Trump also attended, although without her husband President Donald Trump.
Mr Trump had said he was staying away to "avoid disruptions due to added security" but added that he would be watching the funeral.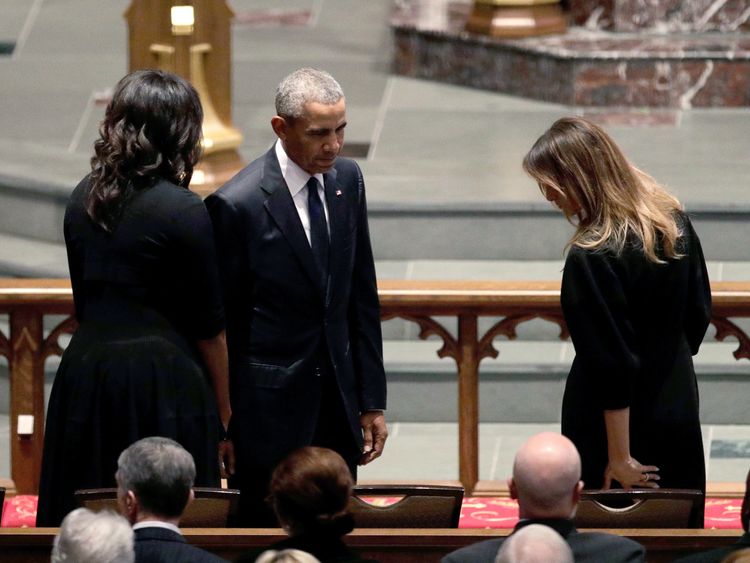 Also among the 1,500 guests were former congresswoman Gabby Giffords and her husband, retired astronaut Mark Kelly, and professional golfer Phil Mickelson.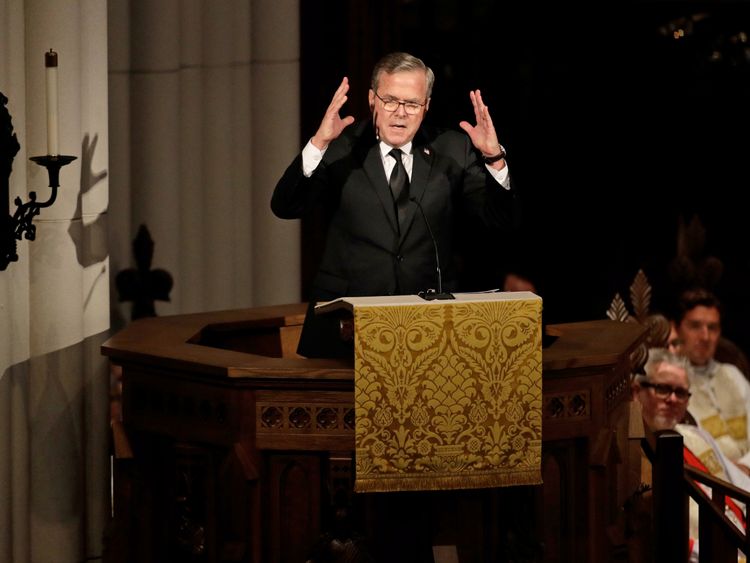 Mrs Bush had selected son Jeb, former Florida governor and one time presidential hopeful, to deliver a eulogy, along with her long-time friend Susan Baker and historian Jon Meacham.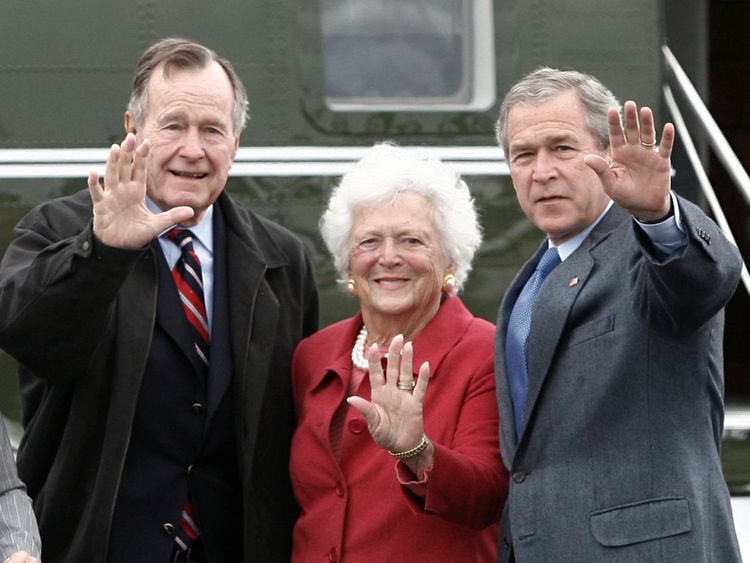 Jeb Bush said his mother had "filled our lives with laughter and joy.
"In the case of our family, she was our teacher and role model on how to live a life of purpose and meaning."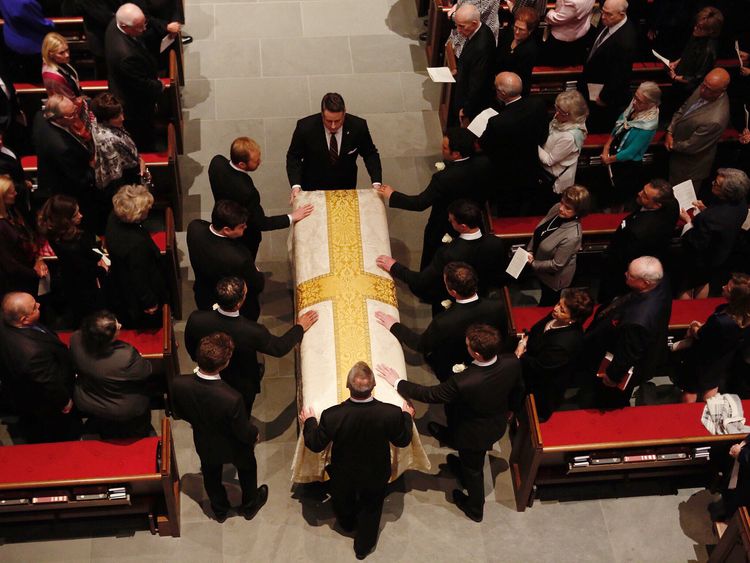 Mr Meacham said Mrs Bush was the "first lady of the greatest generation", describing her as "candid and comforting, steadfast and straightforward, honest and loving".
He highlighted Mrs Bush's work in AIDS awareness and literacy.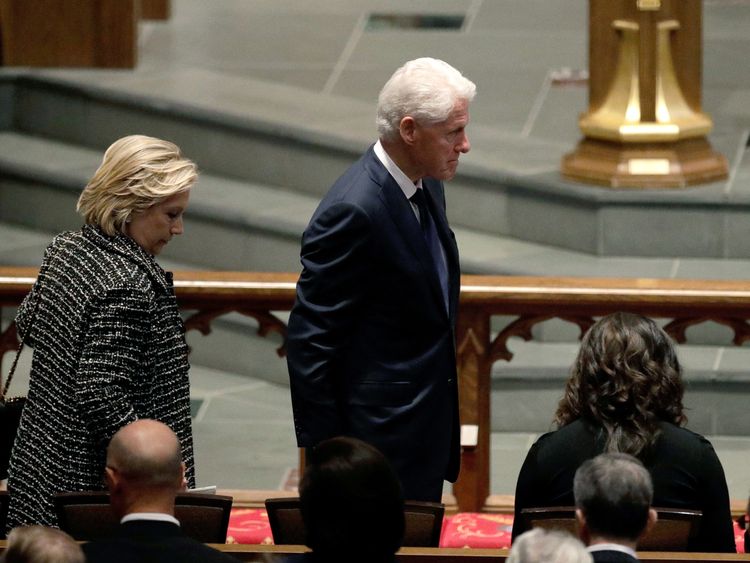 Mrs Bush's grand-daughters offered readings and eight of her grand-sons were pallbearers.
Mrs Bush's coffin had been held in repose for 12 hours until midnight on Friday, where Mr Bush Snr paid his respects and joined around 6,000 mourners on Friday, spending time shaking the hands of many during a 15-minute visit.
He also attended his wife's funeral, assisted by his son George W Bush.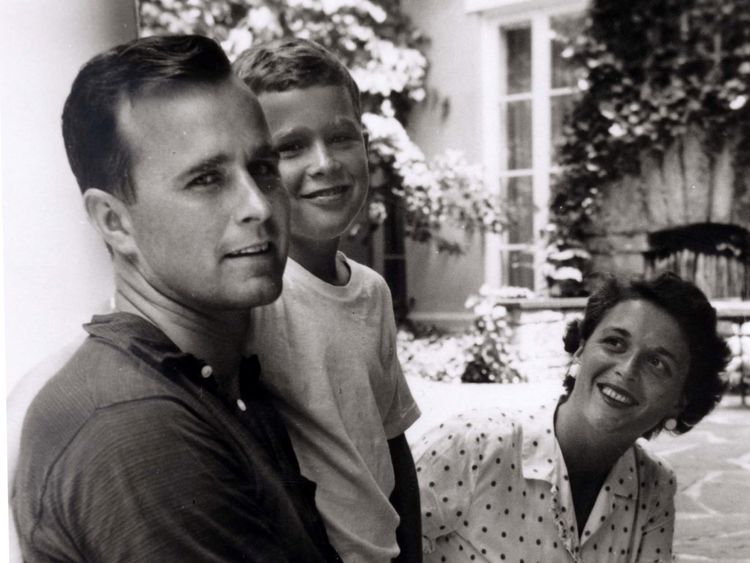 Mrs Bush will be buried at a gated plot next to their three-year-old daughter, who died of leukaemia in 1953.
During their 73-year marriage, she and her husband had five other children, 17 grandchildren and seven great-grandchildren.