Tributes to 'caring' Mini-Me actor Verne Troyer
The actor Verne Troyer, best known for his role as Mini-Me in the Austin Powers films, has died at t..
---
The actor Verne Troyer, best known for his role as Mini-Me in the Austin Powers films, has died at the age of 49.
The cause of death was not disclosed. The star had struggled with alcoholism. On 4 April, he was admitted to hospital in Los Angeles and placed on "involuntary psychiatric hold".
His death was confirmed in a post on his official Facebook page.
A statement read: "It is with great sadness and incredibly heavy hearts to write that Verne passed away today.
"Verne was an extremely caring individual. He wanted to make everyone smile, be happy, and laugh. Anybody in need, he would help to any extent possible. Verne hoped he made a positive change with the platform he had and worked towards spreading that message everyday."
The statement added: "Verne was also a fighter when it came to his own battles. Over the years he's struggled and won, struggled and won, struggled and fought some more, but unfortunately this time was too much.
"During this recent time of adversity he was baptised while surrounded by his family. The family appreciates that they have this time to grieve privately.
"Depression and suicide are very serious issues. You never know what kind of battle someone is going through inside. Be kind to one another. And always know, it's never too late to reach out to someone for help."
Paying tribute, Austin Powers star Mike Myers said: "Verne was the consummate professional and a beacon of positivity for those of us who had the honour of working with him.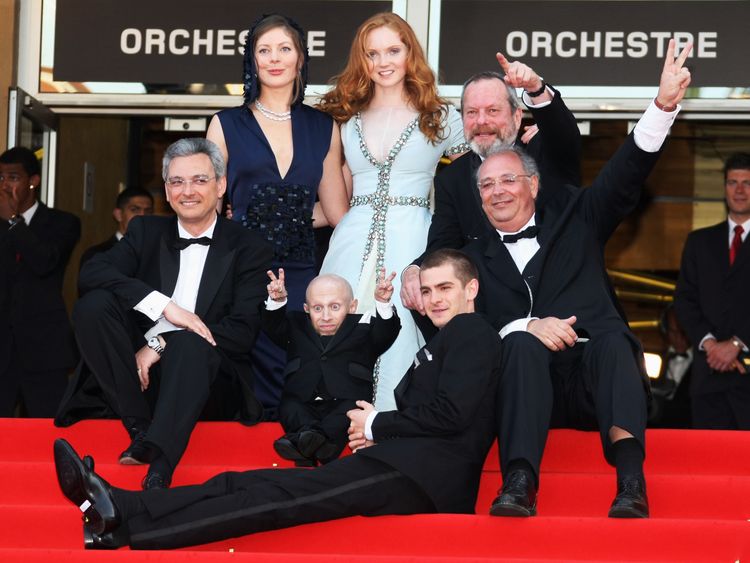 "It is a sad day, but I hope he is in a better place. He will be greatly missed."
Troyer is best known for his role as the evil Mini Me in the Austin Powers movies, and has featured in other films such as Harry Potter And The Philosopher's Stone and Terry Gilliam's The Imaginarium Of Doctor Parnassus.
He also took part in Celebrity Big Brother, finishing fourth.
He was taken to hospital last year for alcohol addiction and, at the time, released a statement explaining his condition.
"I've been hearing from some concerned fans, so I'd like to address a very personal situation," he said.
"As you know, I've battled alcohol addiction in the past and while it's not always been an easy fight, I'm willing to continue my fight day by day.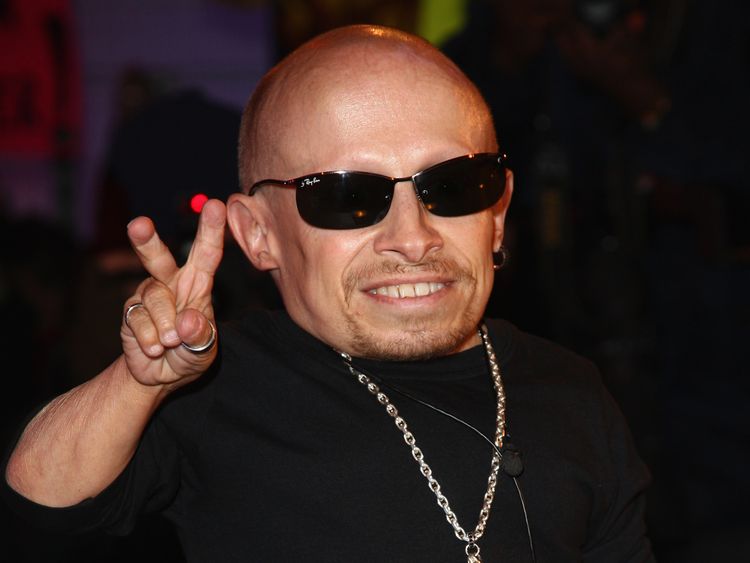 "I've been receiving treatment for the last week and I am voluntarily checking into a treatment centre later this week to continue to get the help that I need.
"I want to thank everyone that's reached out with their messages of support, it truly means the world to me. With your support, I got this."
Troyer was one of the shortest men in the world, the result of a condition called achondroplasia, a genetic disorder which leads to dwarfism. He was 2ft 8in tall.
He was born in 1969 in Michigan, and got his big break into showbusiness as he moved to Texas after he graduated from high school.
He made his debut in 1993, as a student double for a nine-month-old baby in Baby's Day Out.
More from Entertainment
His family has asked that donations be sent to charities The Starkey Hearing Foundation and Best Buddies in lieu of flowers.
:: Anyone feeling emotionally distressed or suicidal can also call Samaritans for help on 116 123 or email [email protected] in the UK.