Macron urges US: 'Don't close door to the world'
French President Emmanuel Macron has called on America to reject policies of isolationism if values ..
---
French President Emmanuel Macron has called on America to reject policies of isolationism if values of democracy and freedom are to be saved.
Speaking to Congress on Wednesday, Mr Macron used words of flattery and friendship to cushion his insistence that the US should dump Donald Trump's "America First" agenda.
Beginning and ending with the lasting historic friendship enjoyed between France and America, Mr Macron recalled how the US and France have fought "shoulder to shoulder in many battles" over the years.
He said the two countries have a shared common vision of the "universal ideals of liberty, tolerance and equal rights" for centuries.
However, the bulk of Mr Macron's speech pushed against the US President's messages of isolationism and nationalism.
He called on the US not to "close the door to the world".
The French President acknowledged that Americans and Europeans are "living in a time of anger and fear" under global threats, but warned that choosing "isolationism, withdrawal and nationalism" is only a temporary option.
Instead, Mr Macron urged America to re-embrace multilateralism and said that Europe and the US must face global challenges together.
He reflected that US and French values are what "terrorists hate".
Mr Macron, whose country has faced a number of terror attacks in the past five years, said the violence in both countries has been "an incredible price to pay for freedom, for democracy".
Slowing the pace of his words for emphasis, he told Congress that the US must play a key role in safeguarding the free world.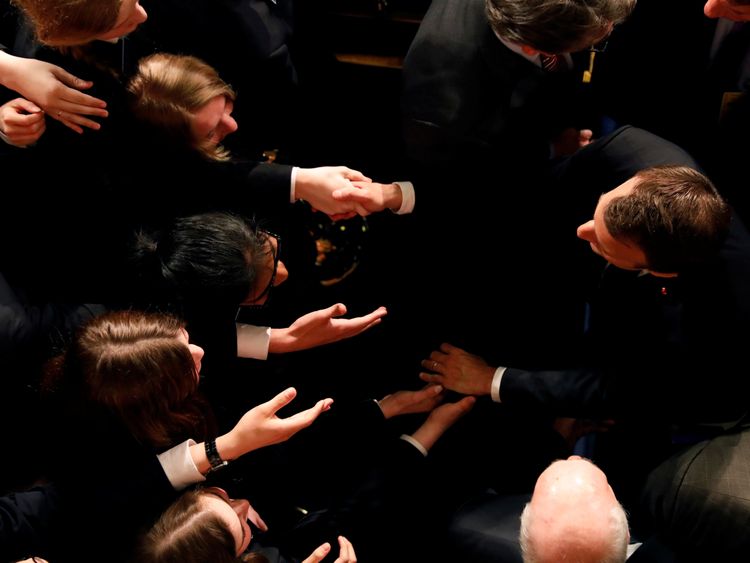 Mr Macron said: "The United States is the one who invented this multilateralism. You are the one now who has to help preserve and reinvent it."
In his speech, he defended the recent strikes on Syria following evidence that President Bashar al Assad used chemical weapons. He stated that the joint action was an example of what he believes was effective multilateralism in action.
Mr Macron also touched on the fight to prevent Iran from developing nuclear powers, saying he is determined to ensure this does not happen.
The statesman went on to warn that the Iran nuclear deal should not be abandoned without having something more substantial instead – with Mr Trump threatening to ditch the agreement in May.
Mr Trump has pushed an "America first" agenda on key global agreements, jobs, the military and immigration policy. Last year he dramatically pulled the US out of the Paris Climate Accord.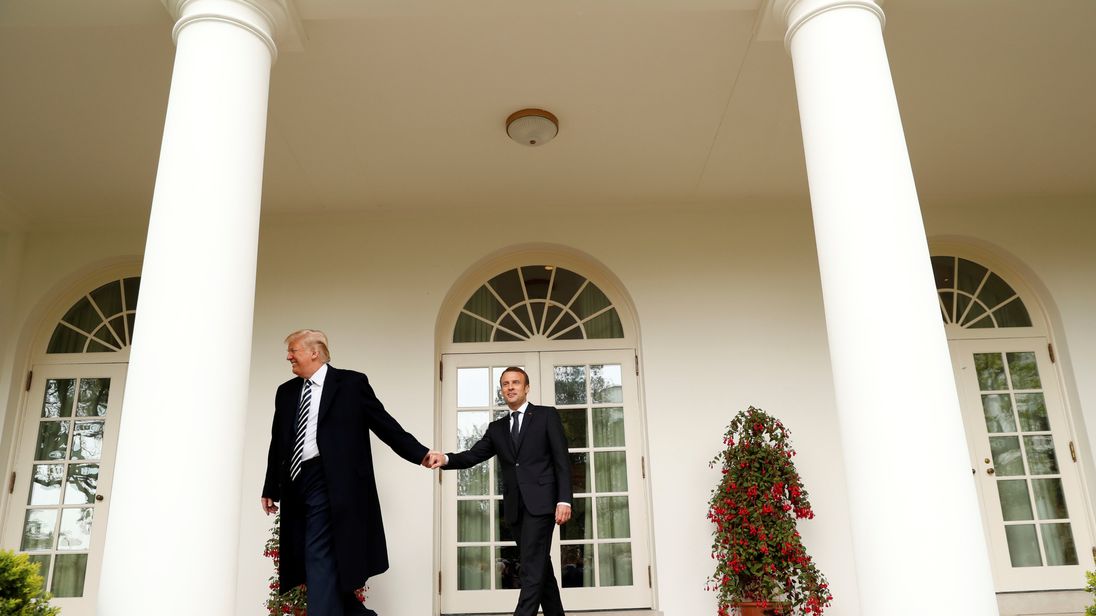 Mr Macron told Congress he was confident the US will rejoin the climate agreement in the future.
His said: "Let us work together in order to make our planet great again and create new jobs and new opportunities while safeguarding our Earth."
More from US
The President warned that if climate change and global warming continues, "there is no Planet B".
Mr Macron's speech, which was punctuated by repeated standing ovations and loud applause, was the first time a president from France has addressed Congress in more than a decade.